Before and After: Renovated Farmhouse Bedroom in Forsyth, GA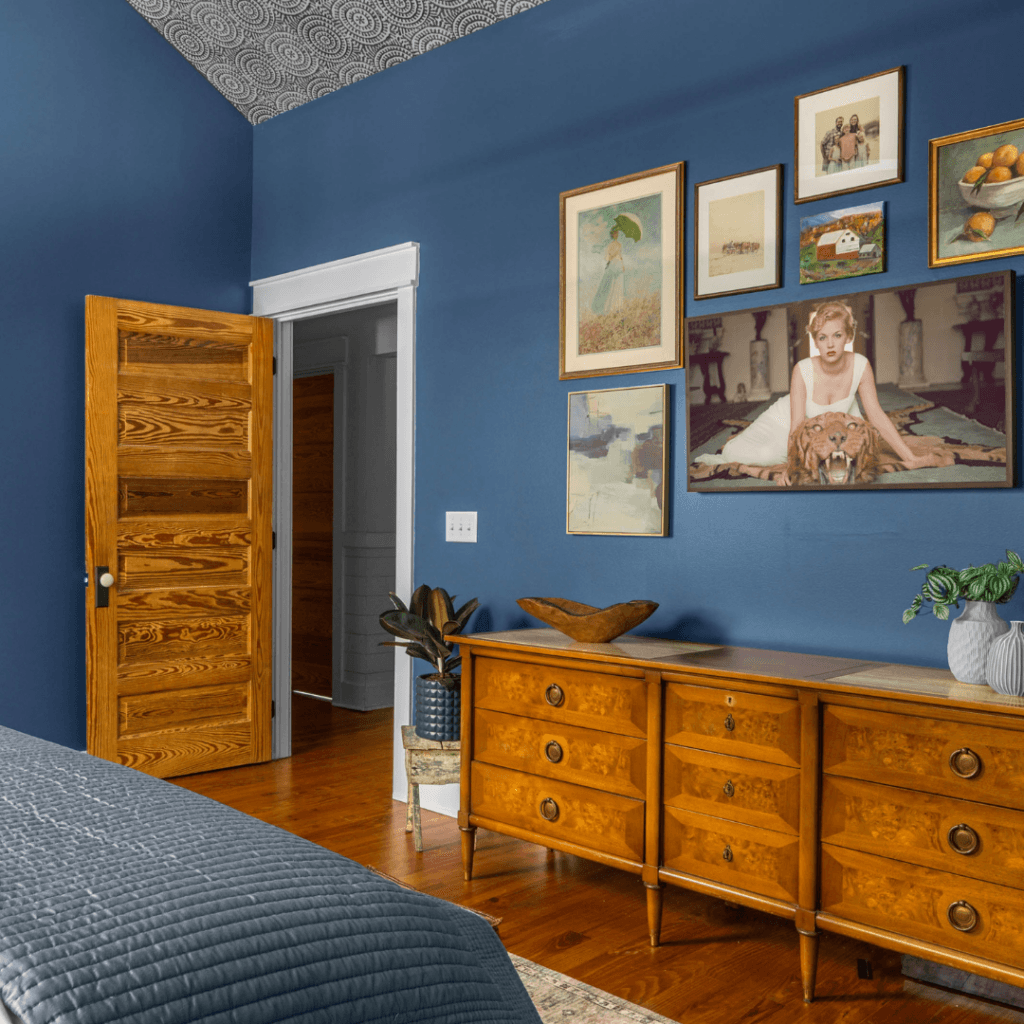 Last month, we shared the project reveal of a 100-year-old farmhouse living room, dining room, and lounge in Forsyth, Georgia. While the goal for those family-centric spaces was to bring a light and bright feel, the design direction for the primary bedroom was completely different – think rich, intimate, and cozy.
And in typical LMID fashion, we had to include a little wallpaper, too!
Here's a look at the entire full-service interior design project from start to finish.
Primary Bedroom, Before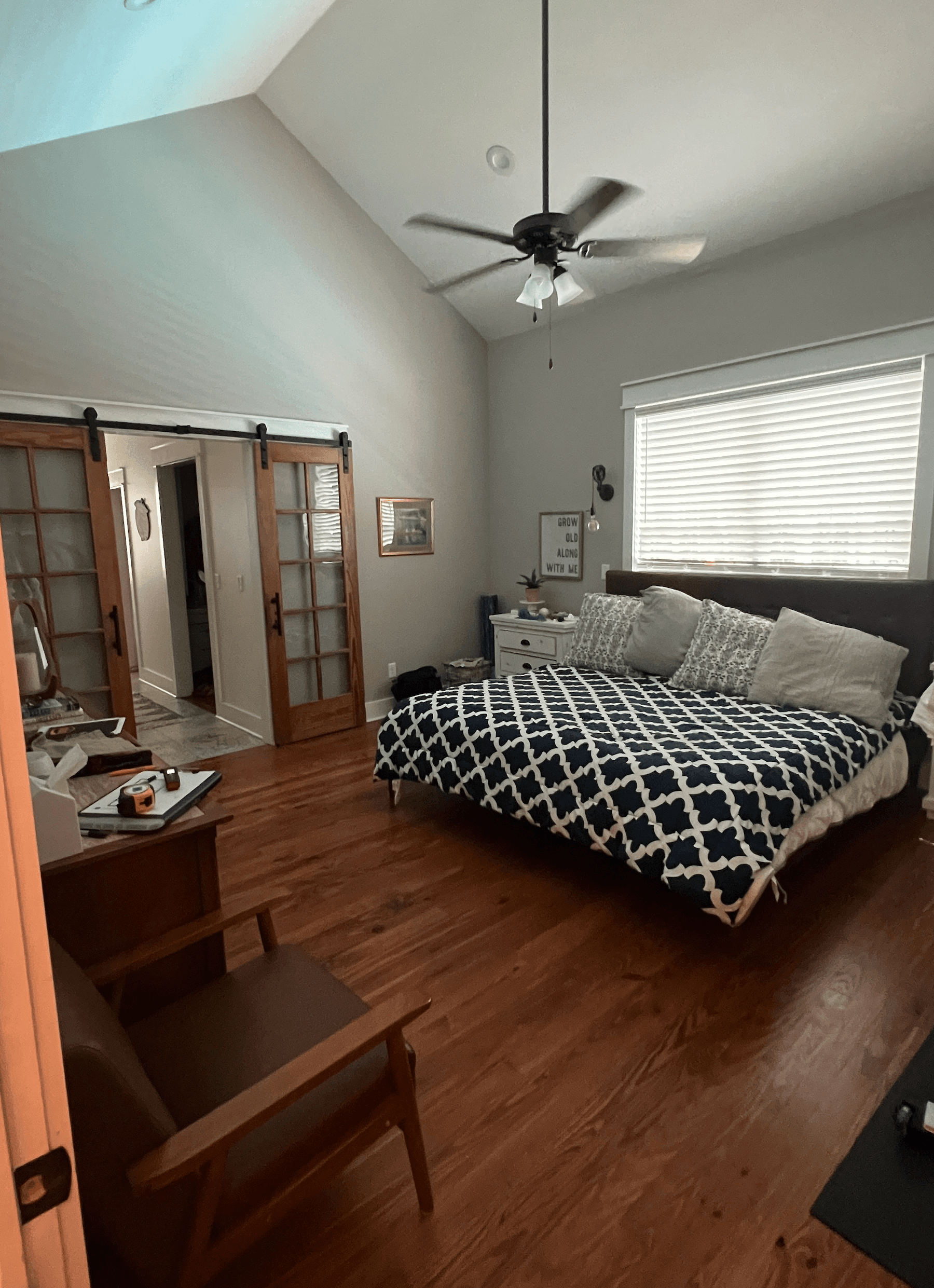 The primary bedroom was an addition to the original farmhouse, with a grand 15′ vaulted ceiling and rustic wood floors. Pale grey walls were a safe choice that our clients made, but they felt that the room lacked color and character. (*raises hand in agreement*)
Concept Design Moodboard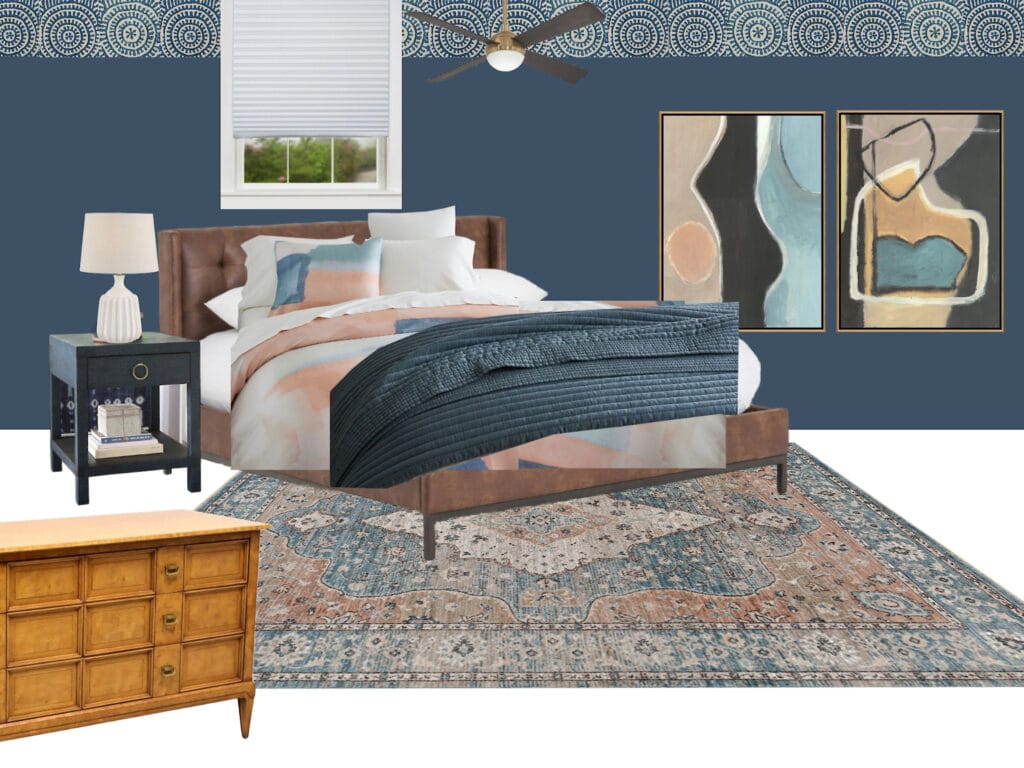 During the concept design phase, we create moodboards to communicate the vibe of each space, along with key furniture and decor selections. The design concept for the primary bedroom was a huge departure from the existing pale grey walls! The block print-inspired wallpaper brought drama to the ceiling and set the tone for the indigo room. The area rug and bedding brought in an element of contrast with blush and pale aqua hues.
Detailed Design Renderings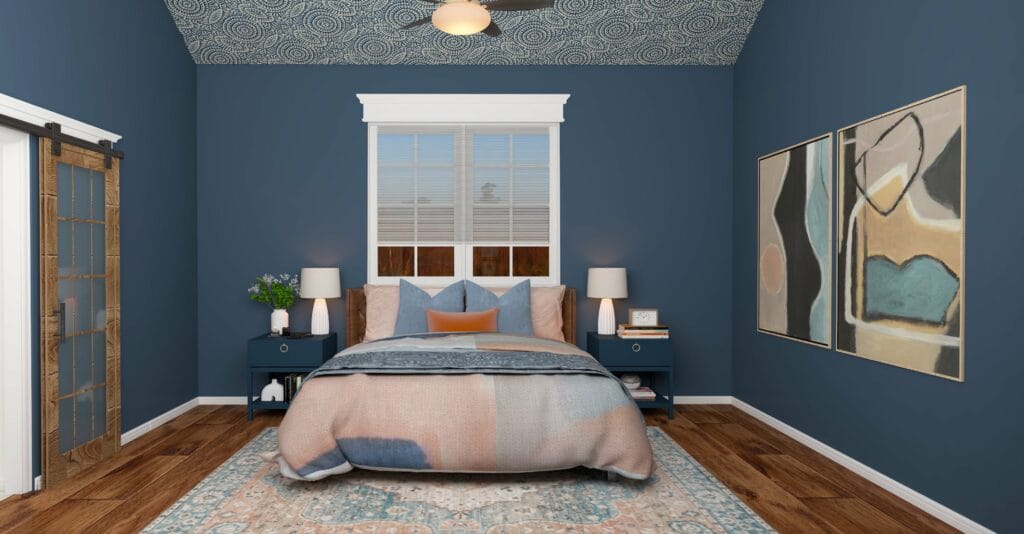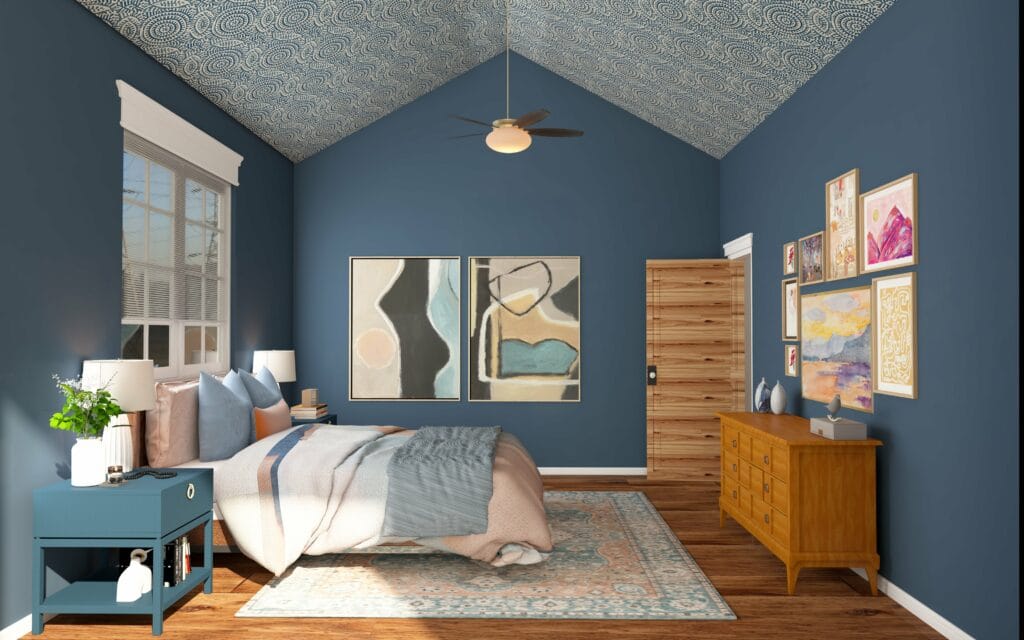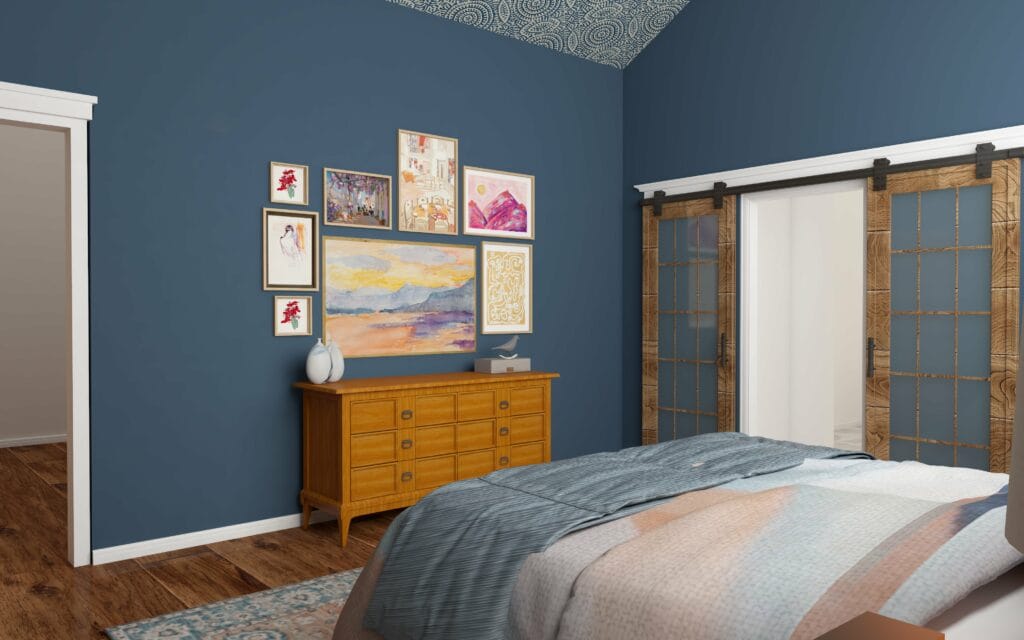 A picture is worth a thousand words, which is why 3D renderings are an essential part of our full-service design process. Renderings allow us to take 2D ideas and translate them visually so that our clients can better understand how scale, color, and texture will work together in the final design. The wallpaper on the ceiling was a bold choice, but the renderings gave my clients the confidence to move forward.
Primary Bedroom, After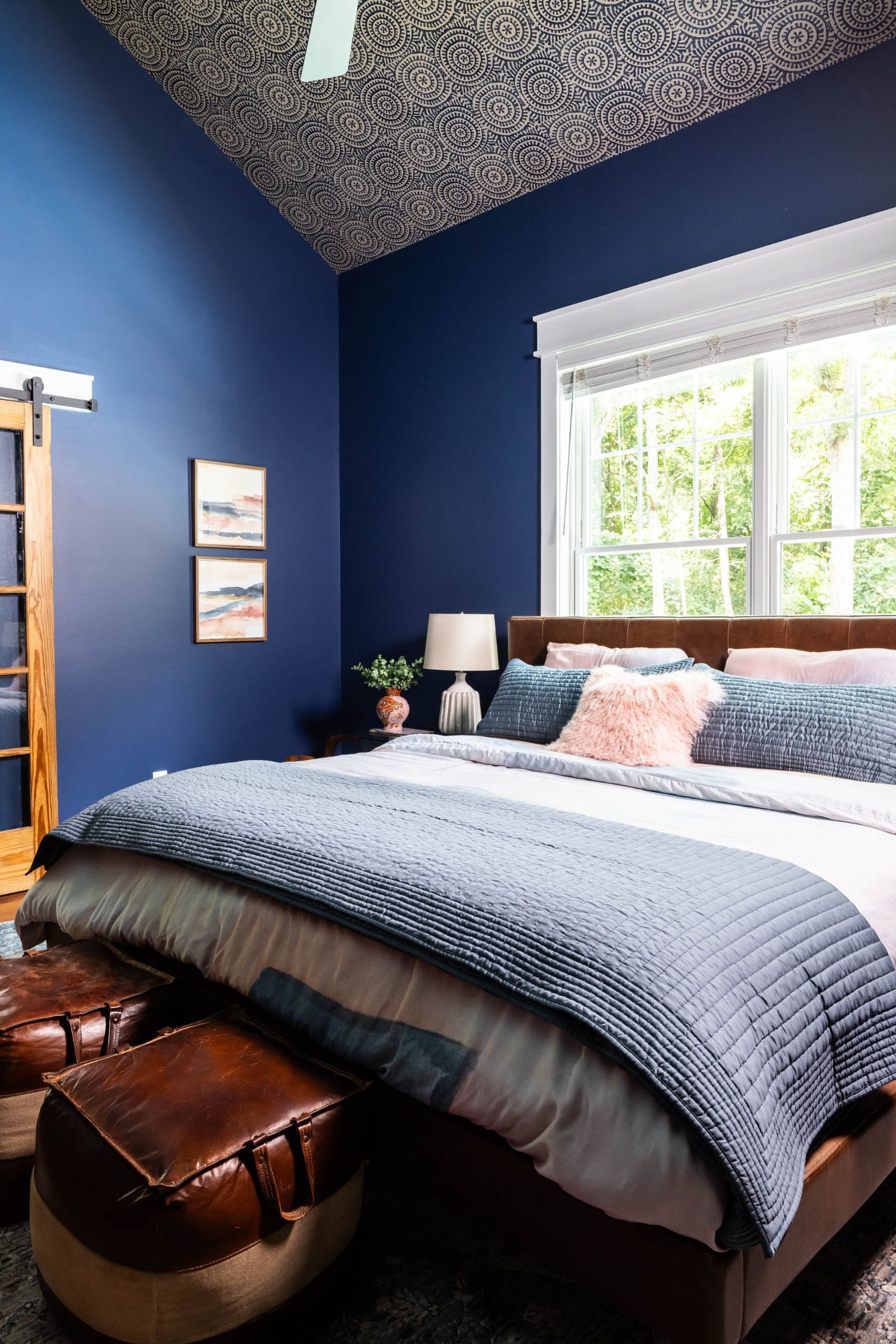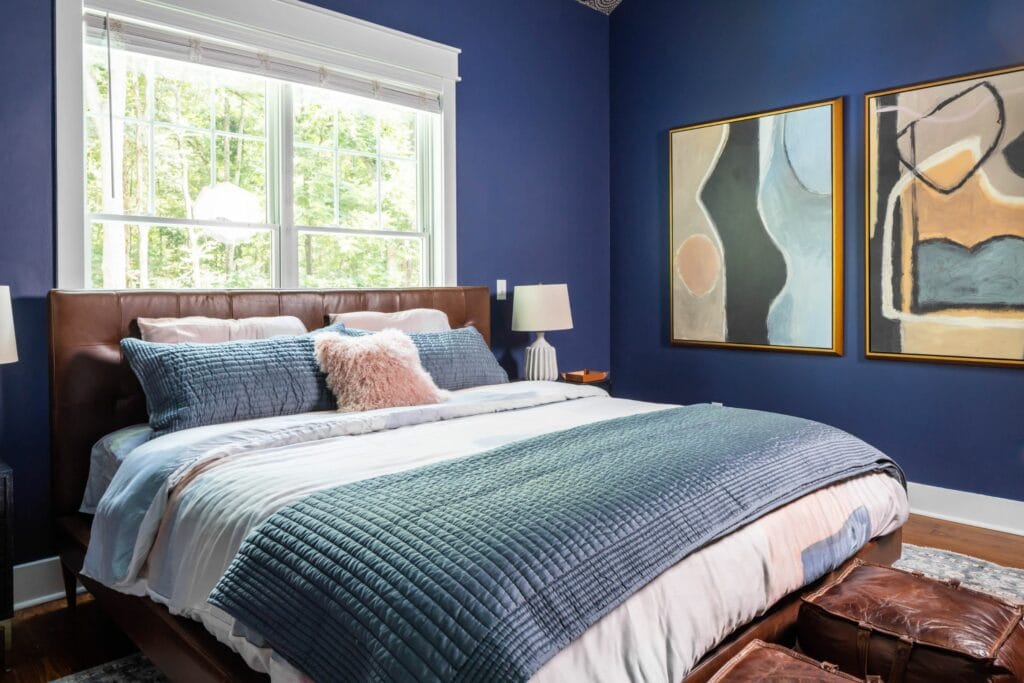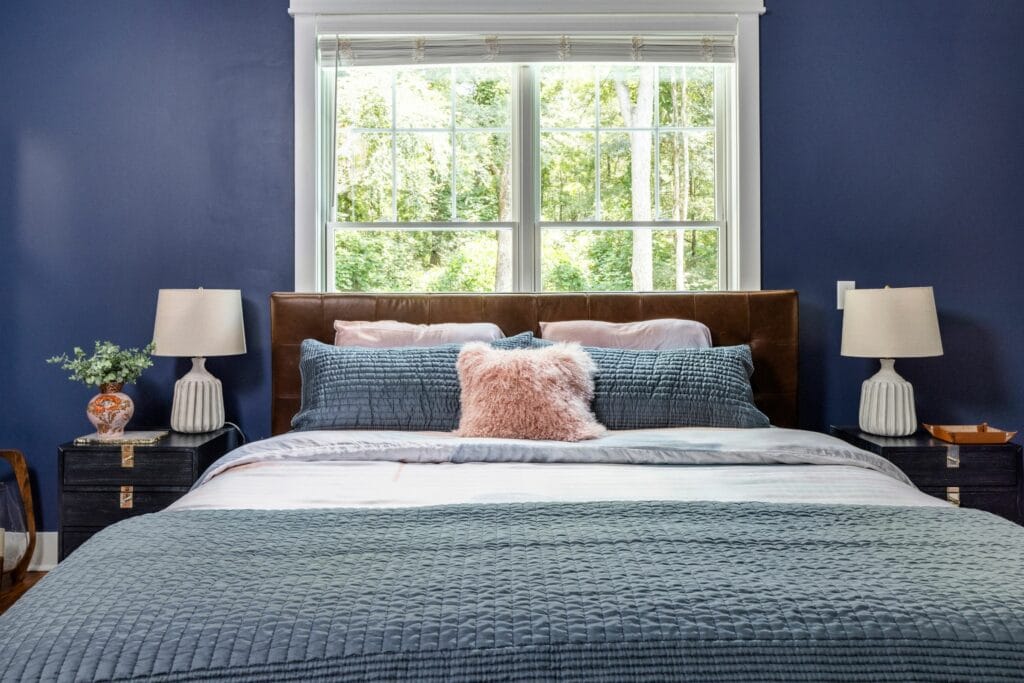 Navy blue walls richly enveloped this space, and my clients have shared that they're actually sleeping better in this darker-colored bedroom than they did before! The layered bedding is soft and feminine, while the cognac leather headboard and antique dresser (both of which were existing pieces the client wanted to incorporate) anchor the design with a masculine edge.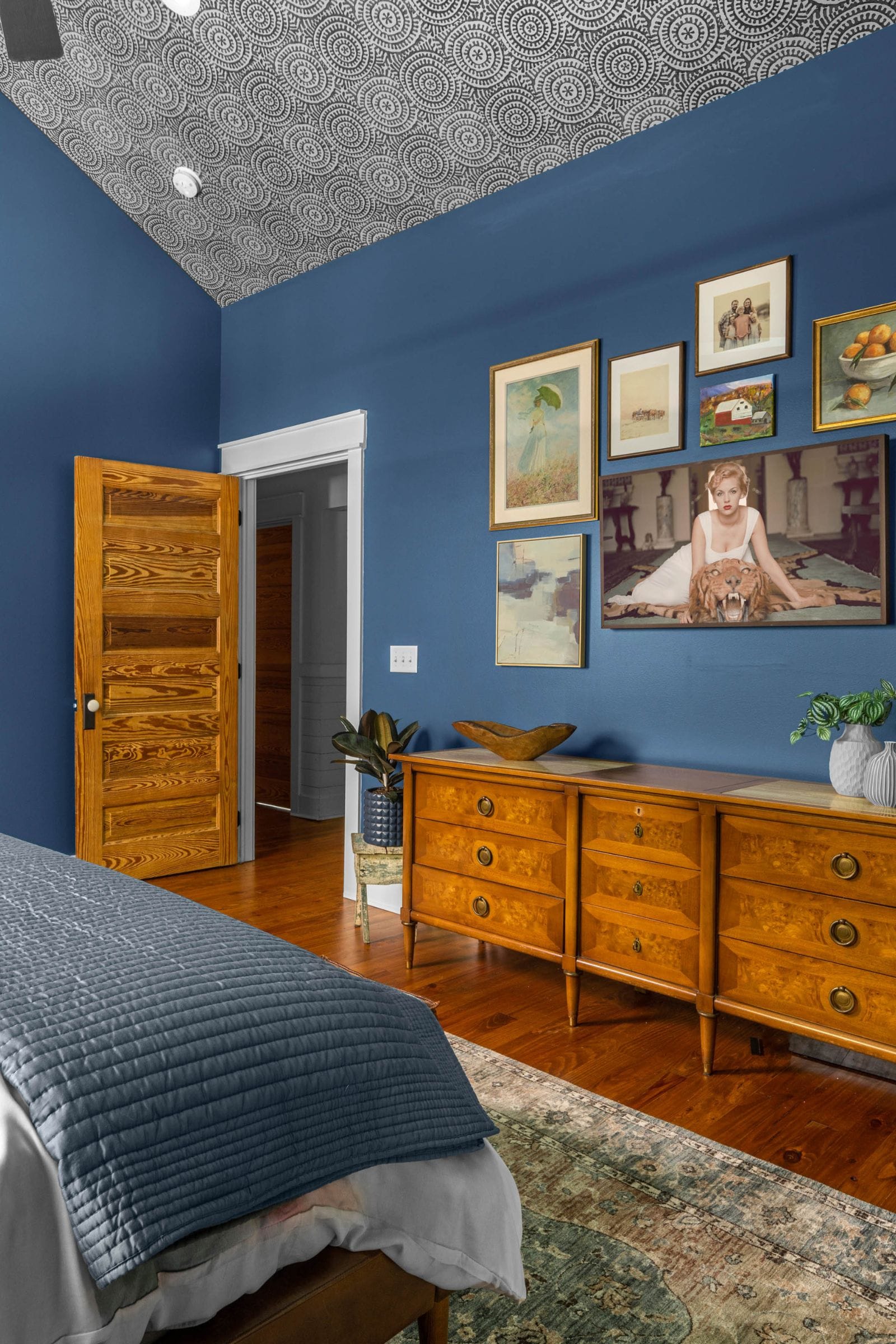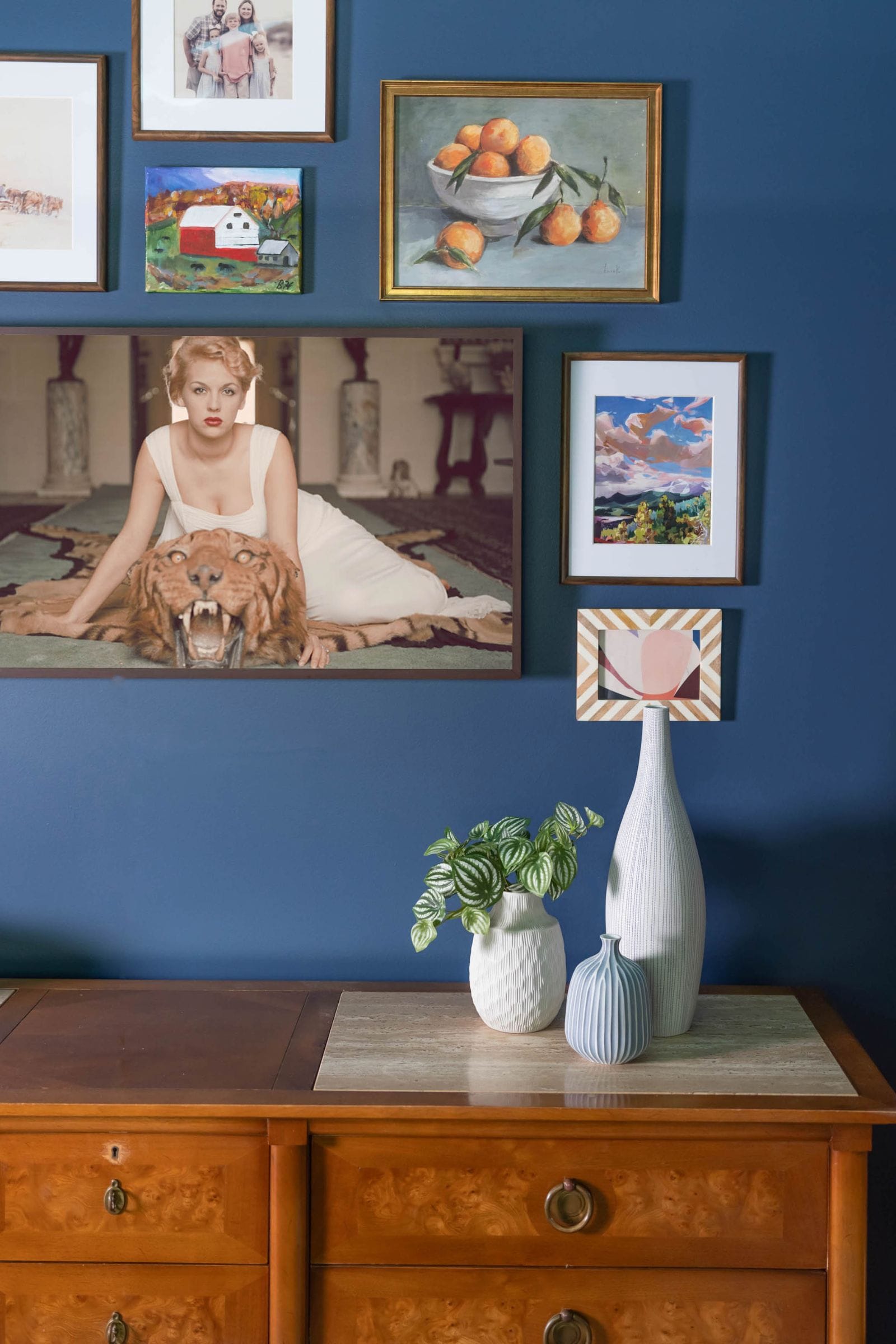 The primary bedroom gallery wall incorporates a Frame TV (my favorite way to include a TV in any space), sentimental family pieces, and some fresh new art mixed in.
Start Your Design Project
At Lesley Myrick Interior Design, we make the typically confusing design process seamless. Our high-touch, deeply engaged design process means that we accept just 6 large-scale remodeling projects per year with clients who are leaders in various industries and are ready to celebrate their successes with a personality-driven home that stands the test of time. Learn more about our full-service interior design and inquire here to start your design project.