Travel Inspiration: San Antonio, Texas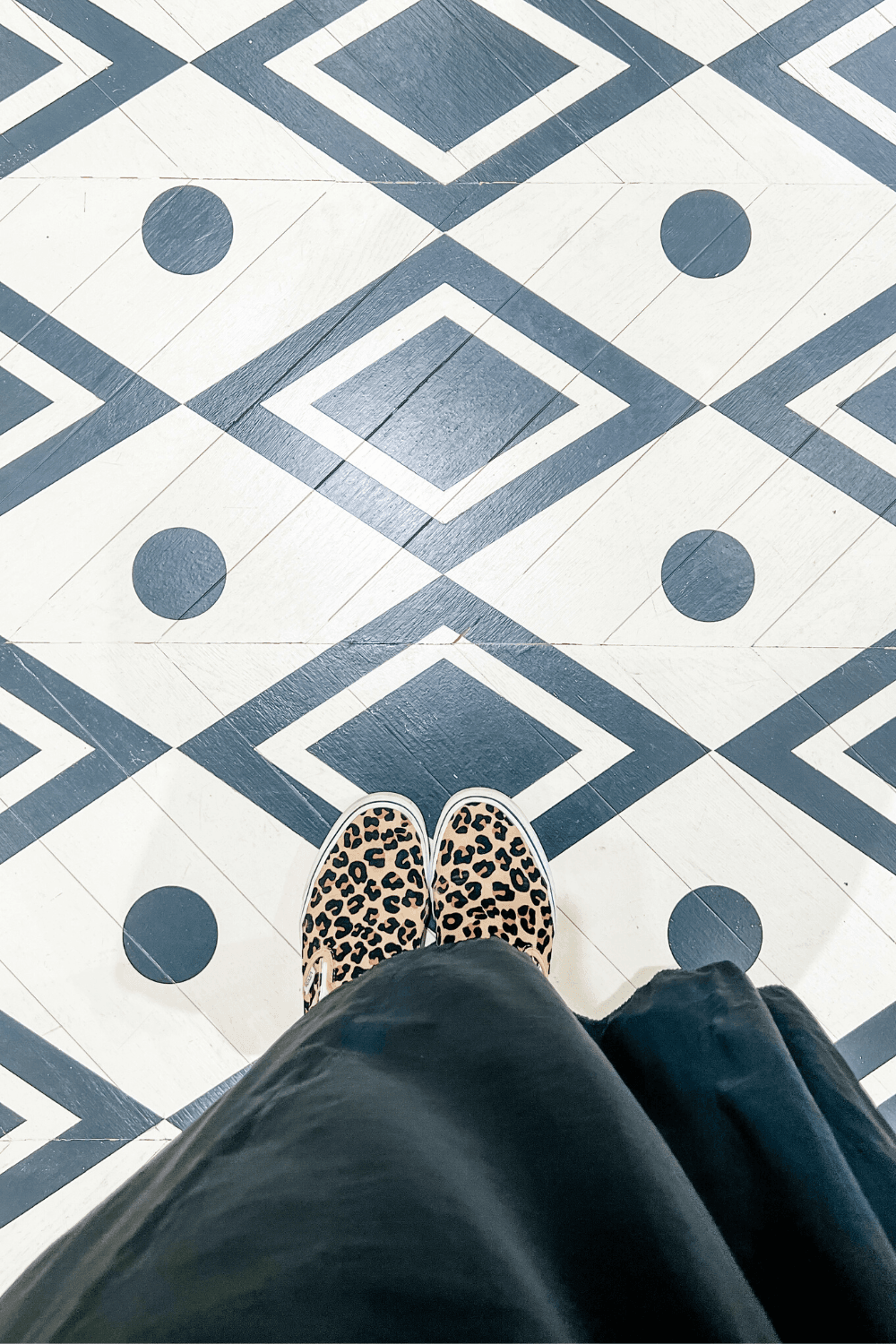 Several times per year, I step away from the day-to-day of interior design in Macon, Georgia and treat myself to a few days away at a spa or resort (or both!). Sometimes I use this time to leave work behind and recharge personally with a new book, journal, and massage; other times, like on my recent trip to San Antonio, Texas, it's a mix of recharging personally and getting inspired professionally.
My wonderful friend Tami of Dwell & Flourish Interior Design met me at La Cantera Resort and Spa in the Texas Hill Country for a week of deep-diving into our businesses and soaking up design inspiration around the resort and around San Antonio. Here are a few pics of what caught my eye.
La Cantera Resort + Spa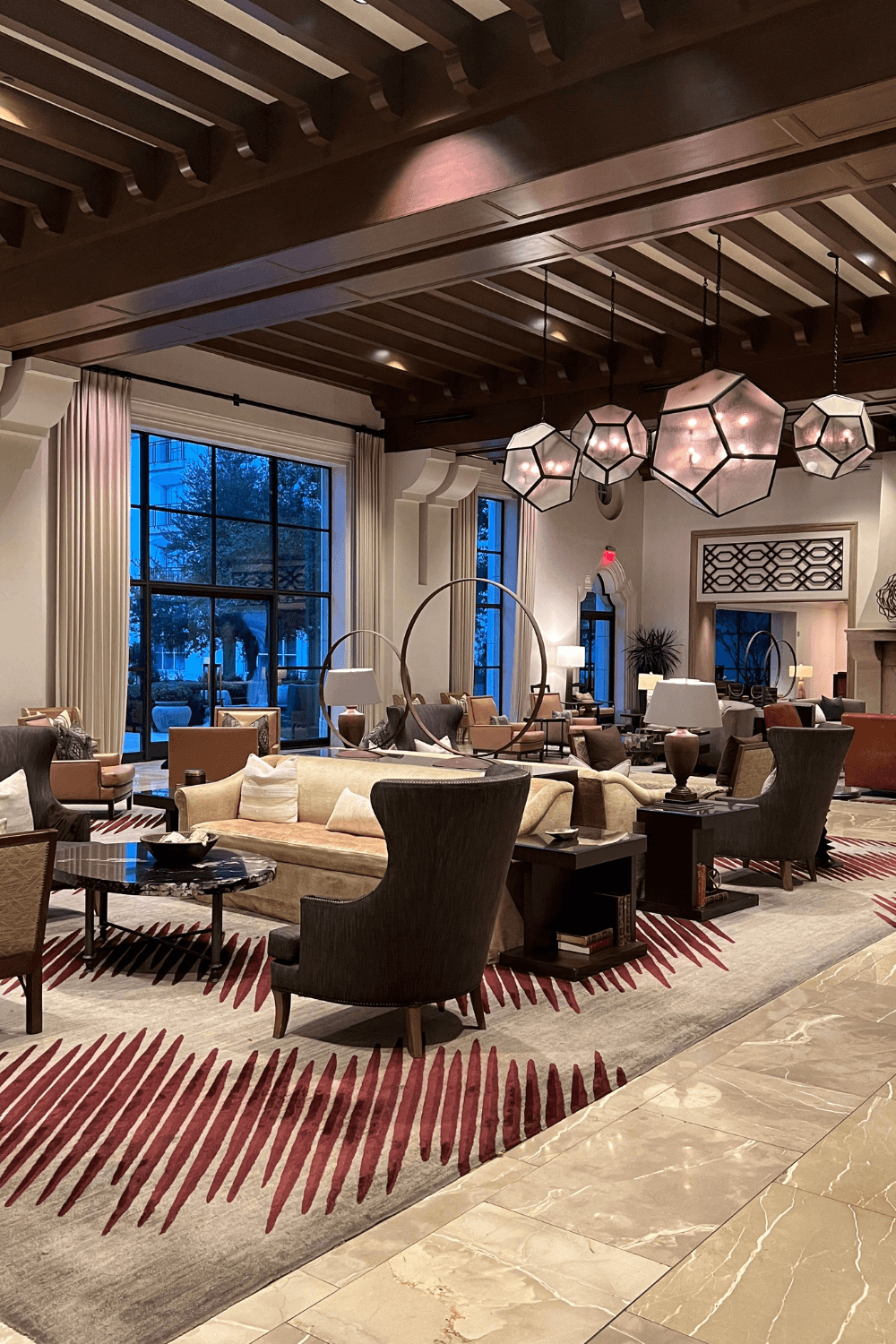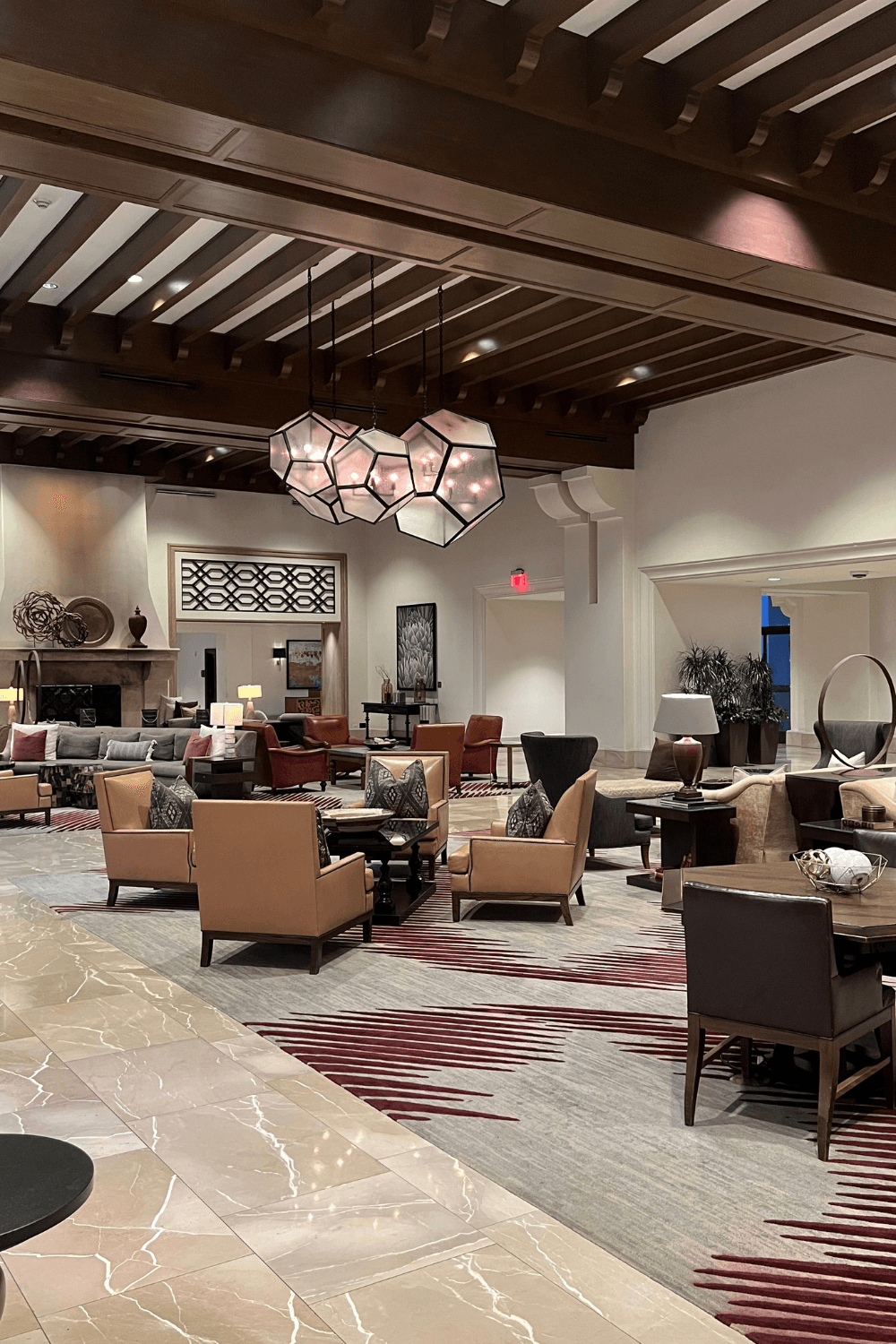 The proportions in the lobby are phenomenal! The space is grand and regal, yet still feels cozy and intimate. Photos don't do it justice, but those light fixtures have to be 6′ in diameter – they're absolutely massive.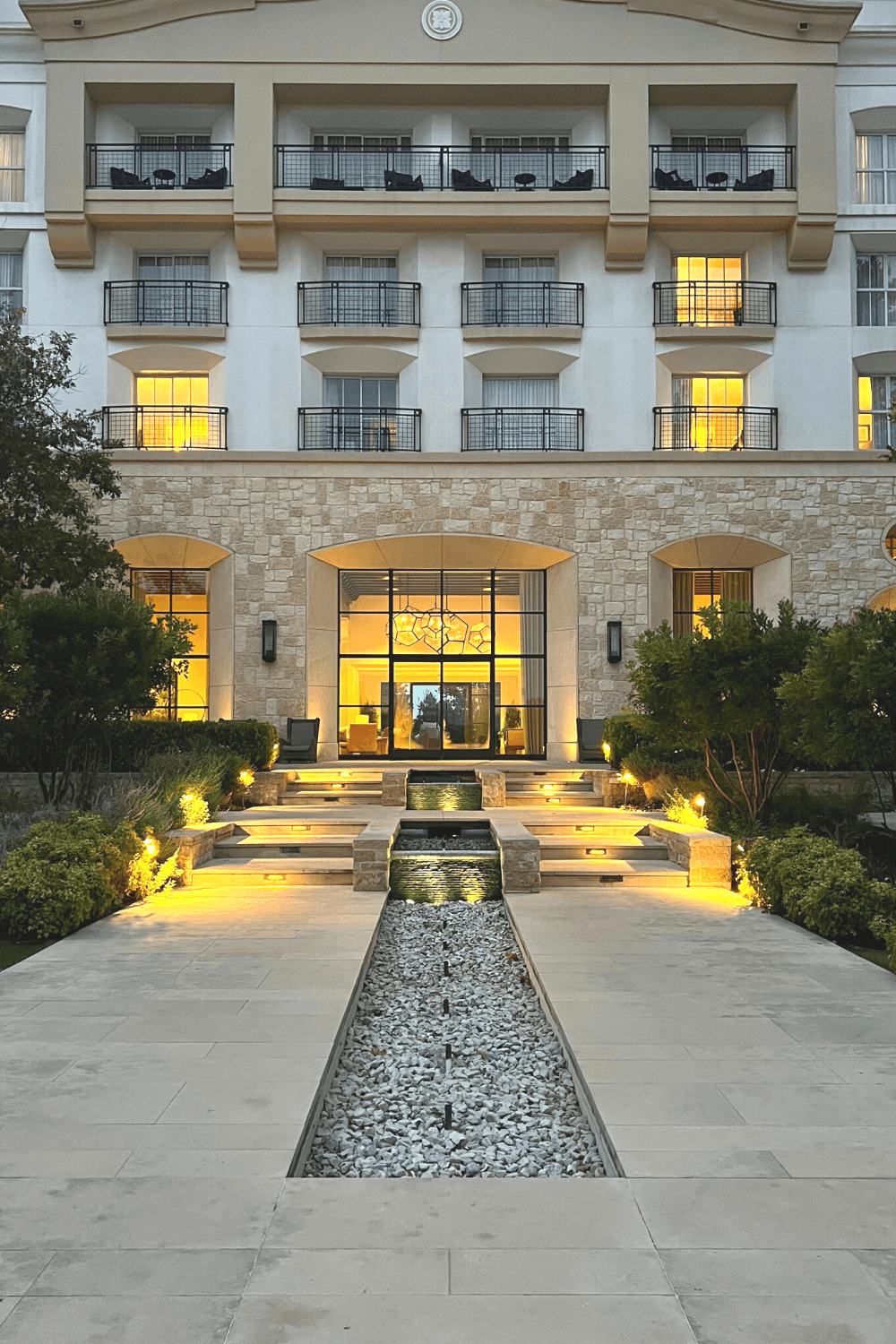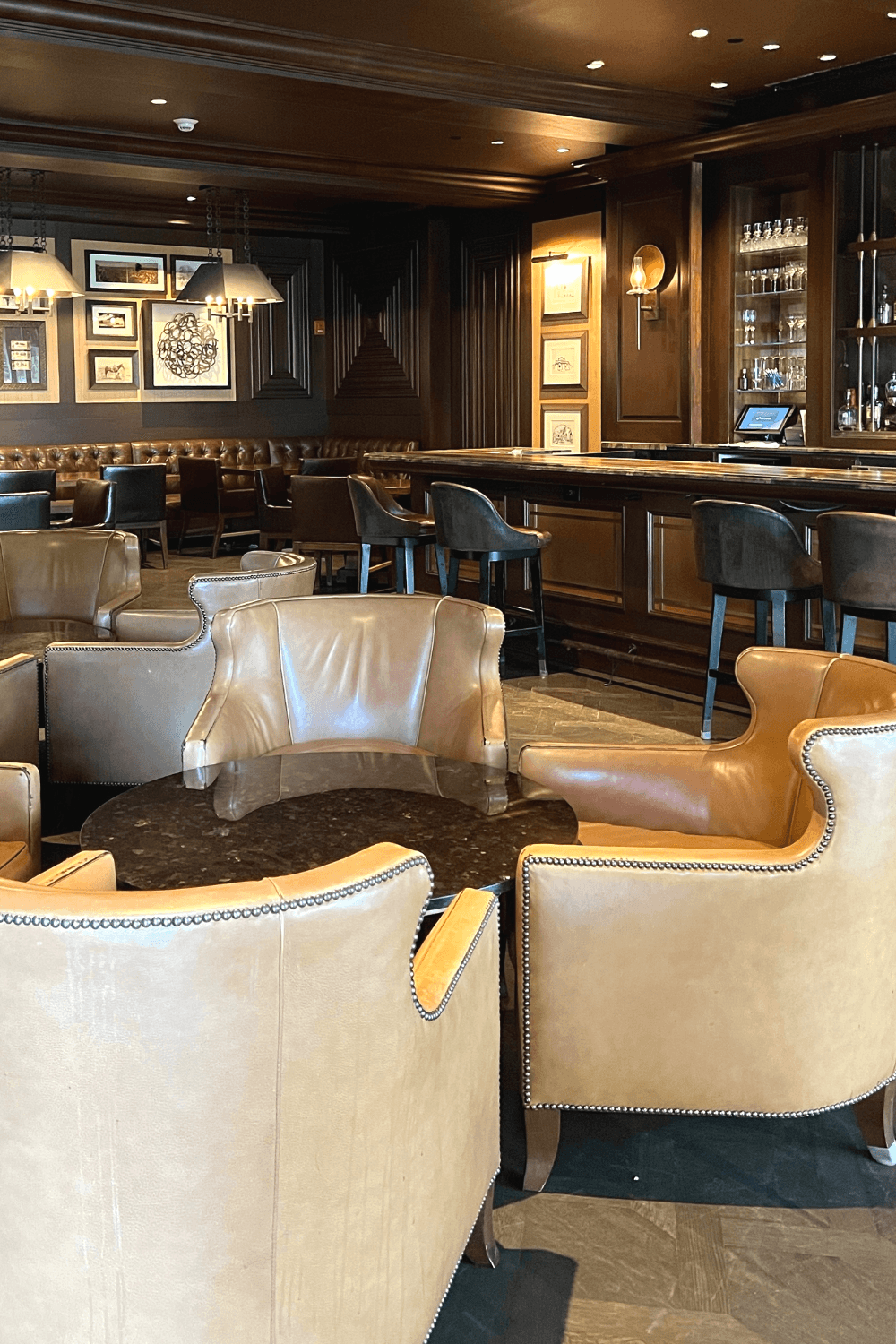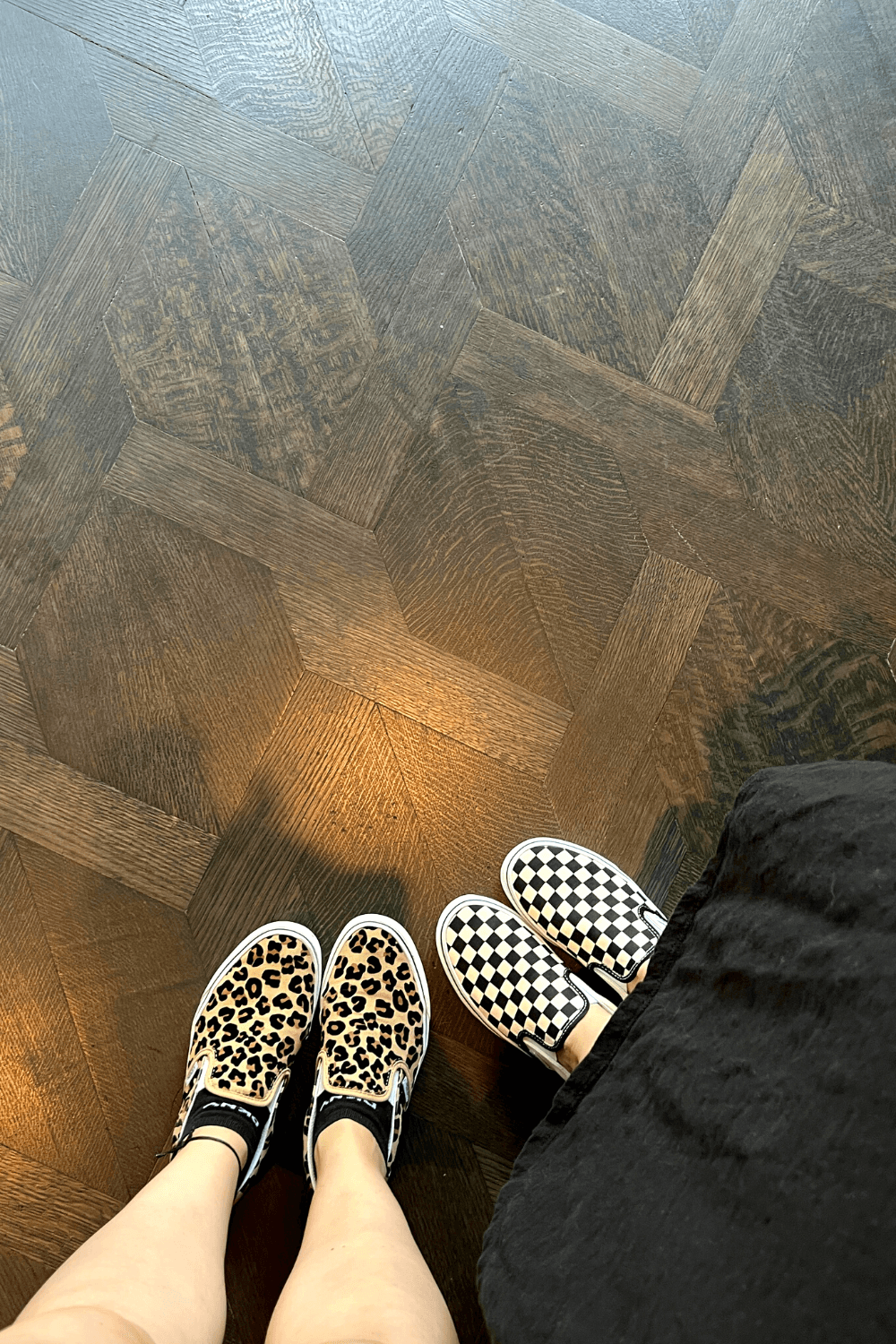 The lobby bar has a moody, masculine feel and is bursting with little design details. No surface has been overlooked – from inlaid flooring to applied molding to tufted details, every material is rich and lush.
(The only thing lacking in style is my terrible sock and shoe combo! I had just come from a workout when Tami and I decided to take a walk and explore the resort.)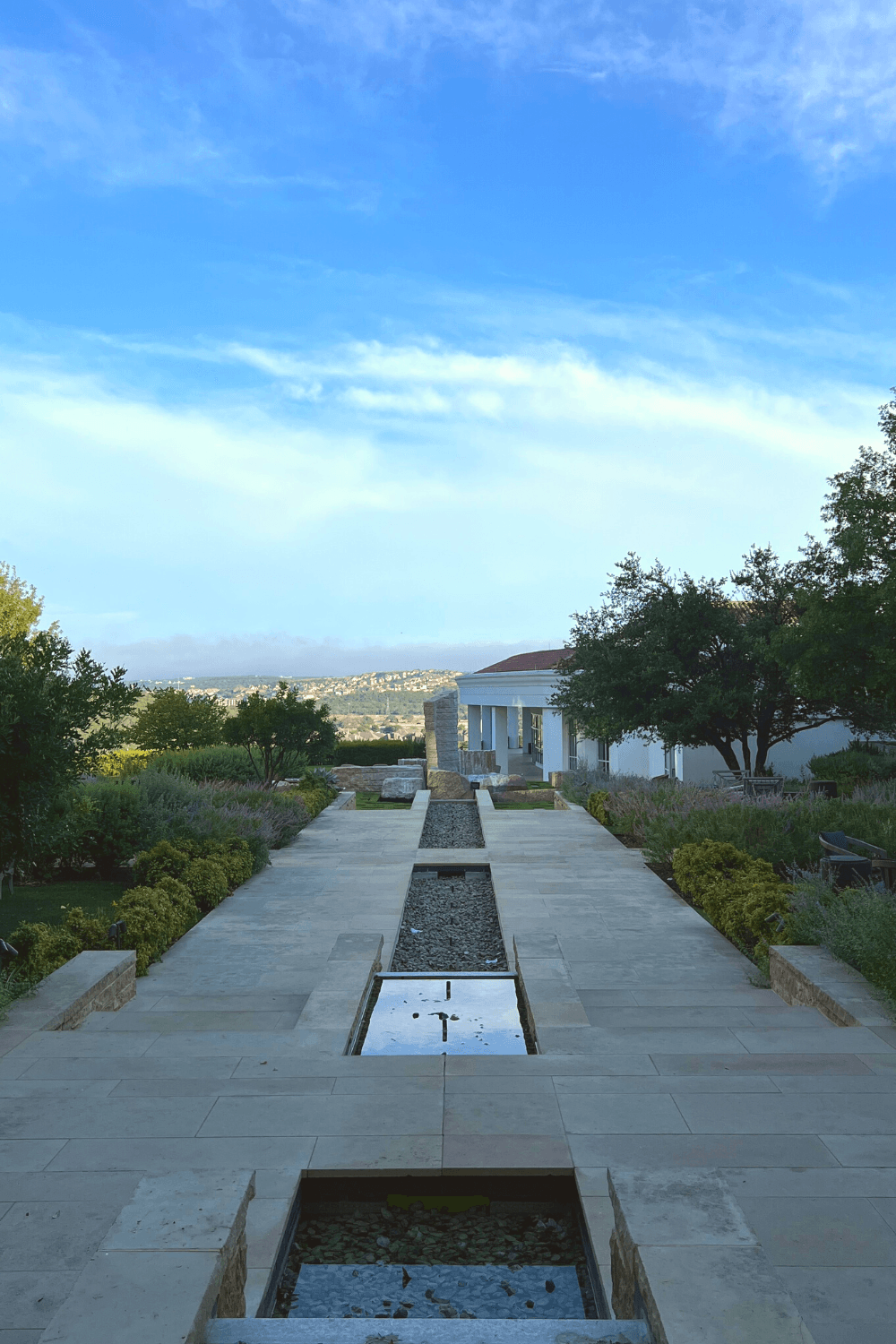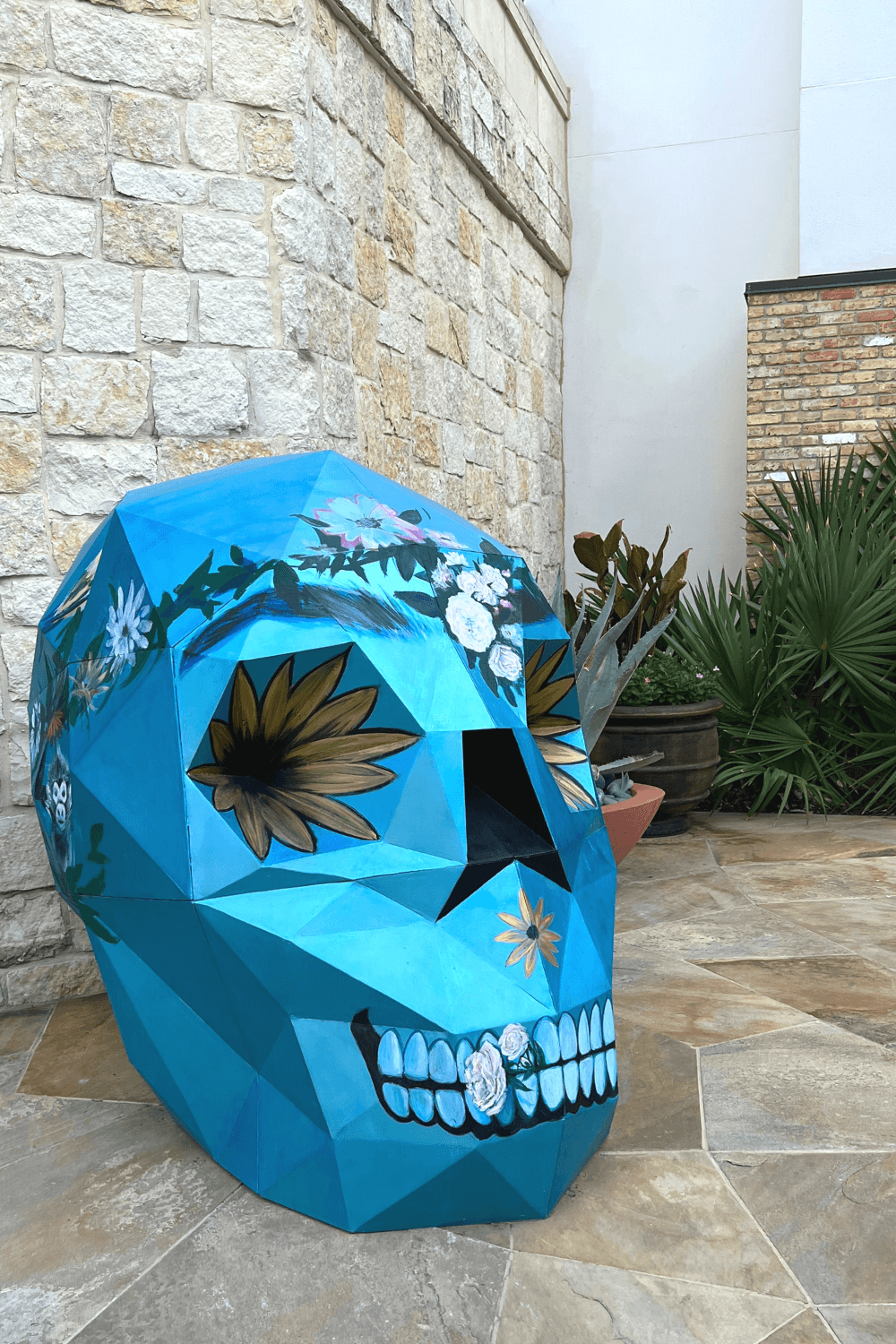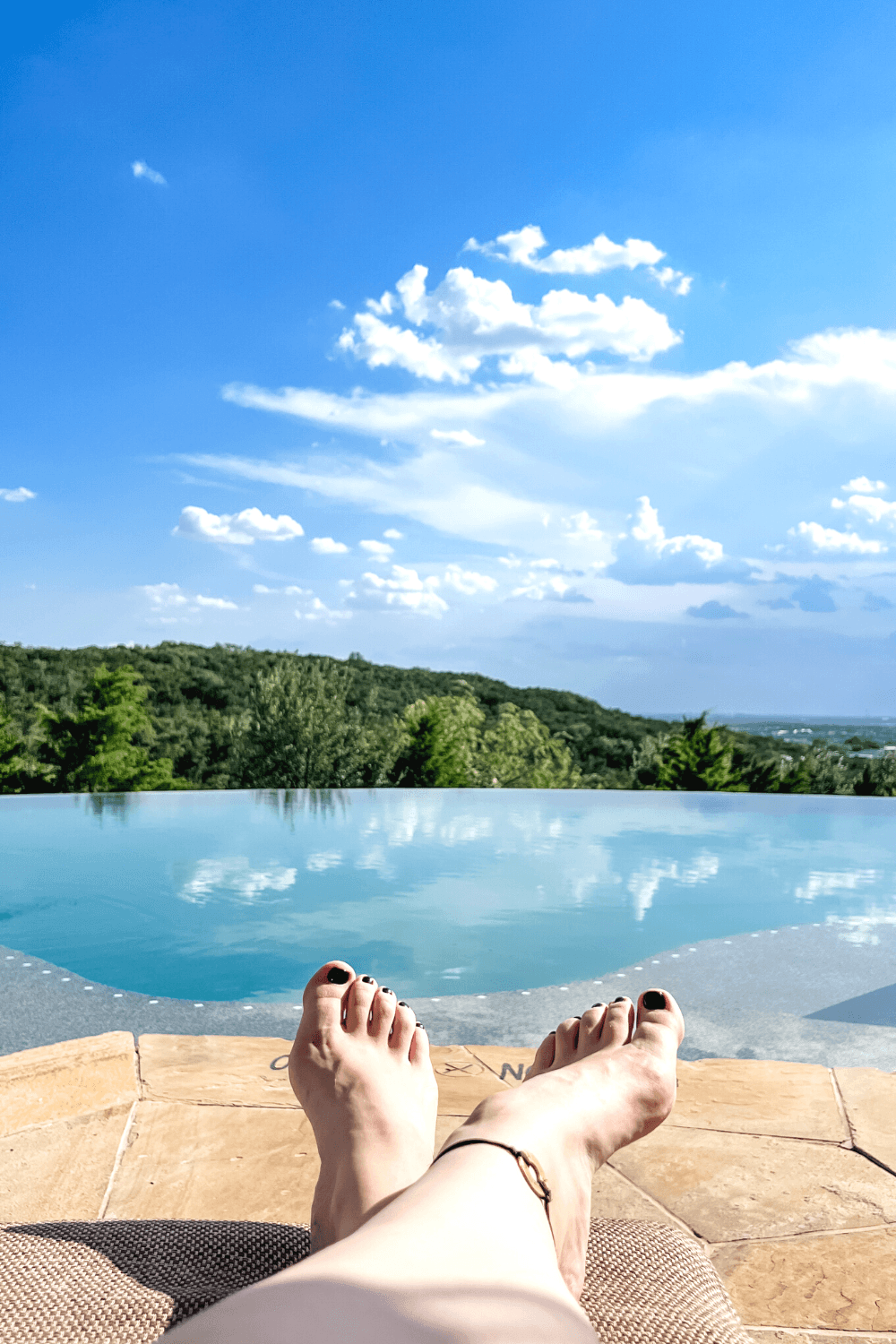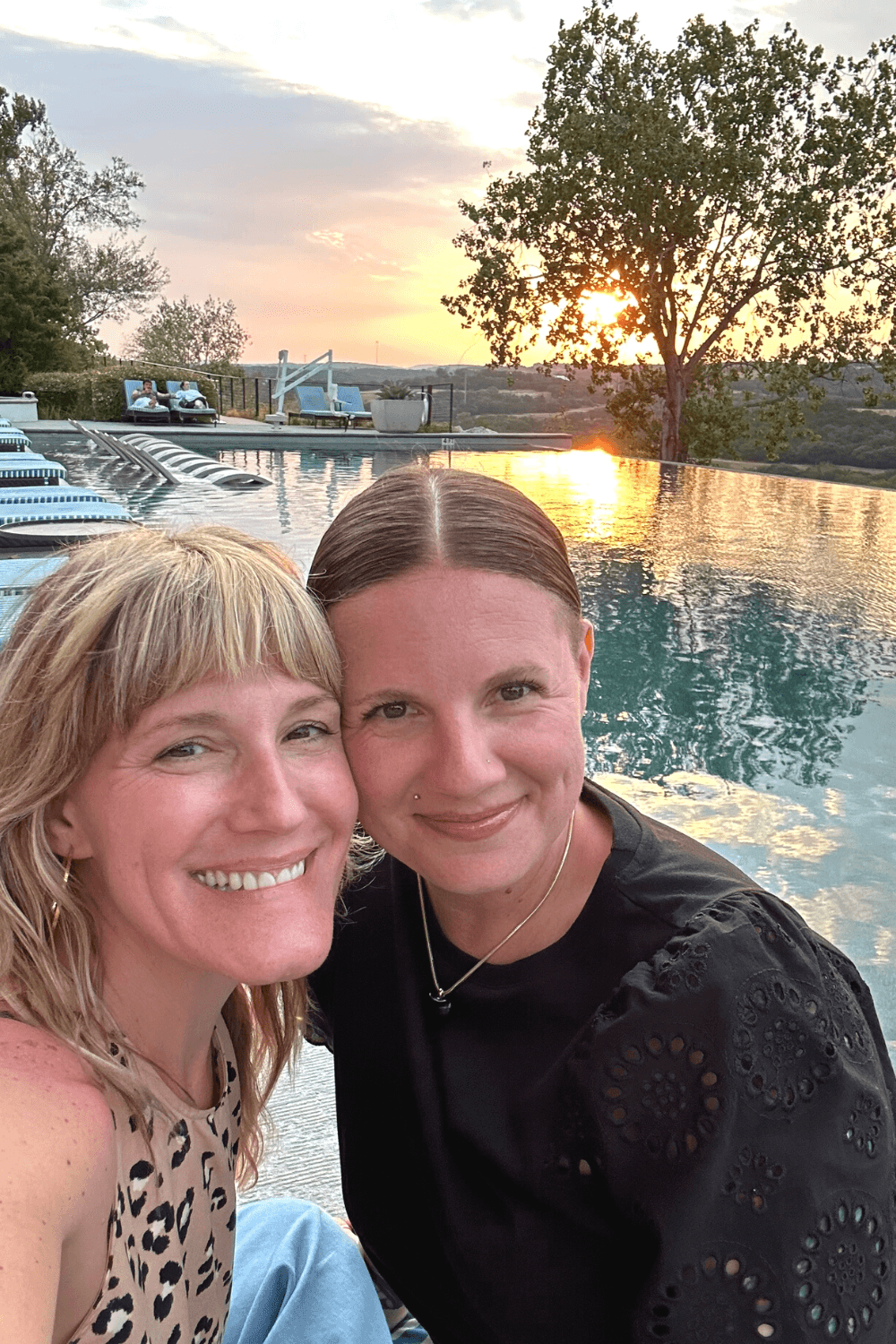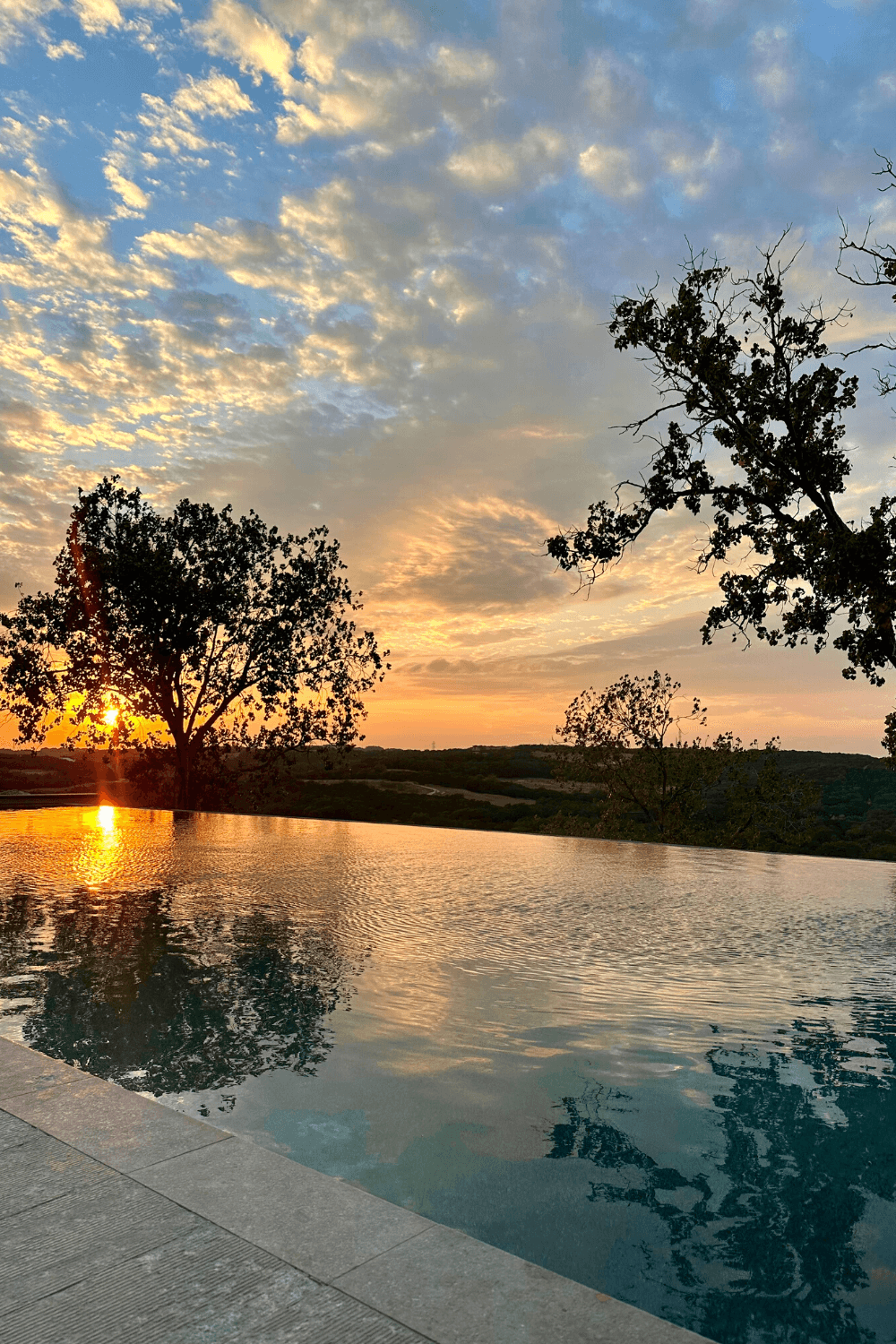 It wouldn't be a vacation without some pool time, and the infinity pools did not disappoint. The sunset over the hills of San Antonio was magical.
The Shops at La Cantera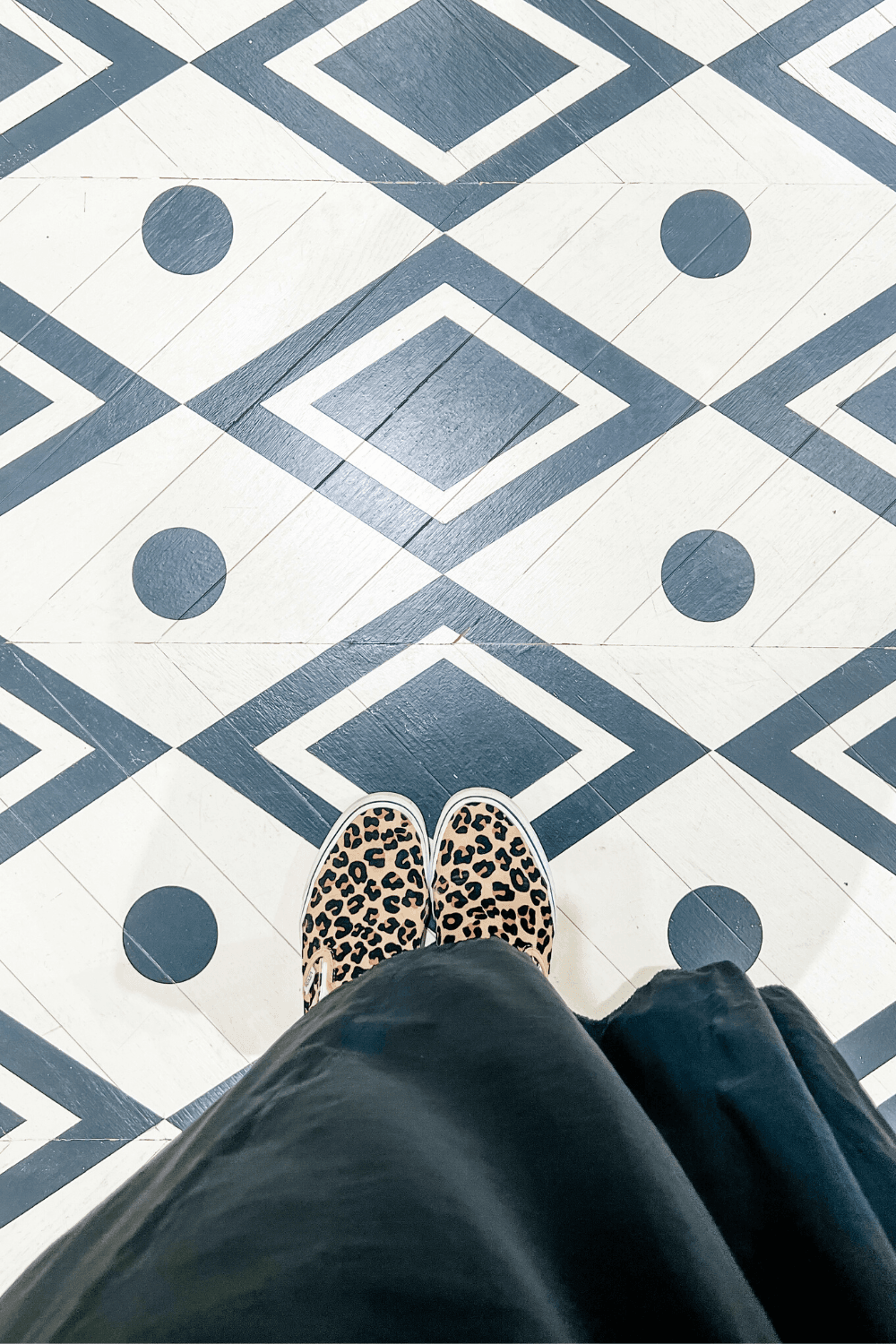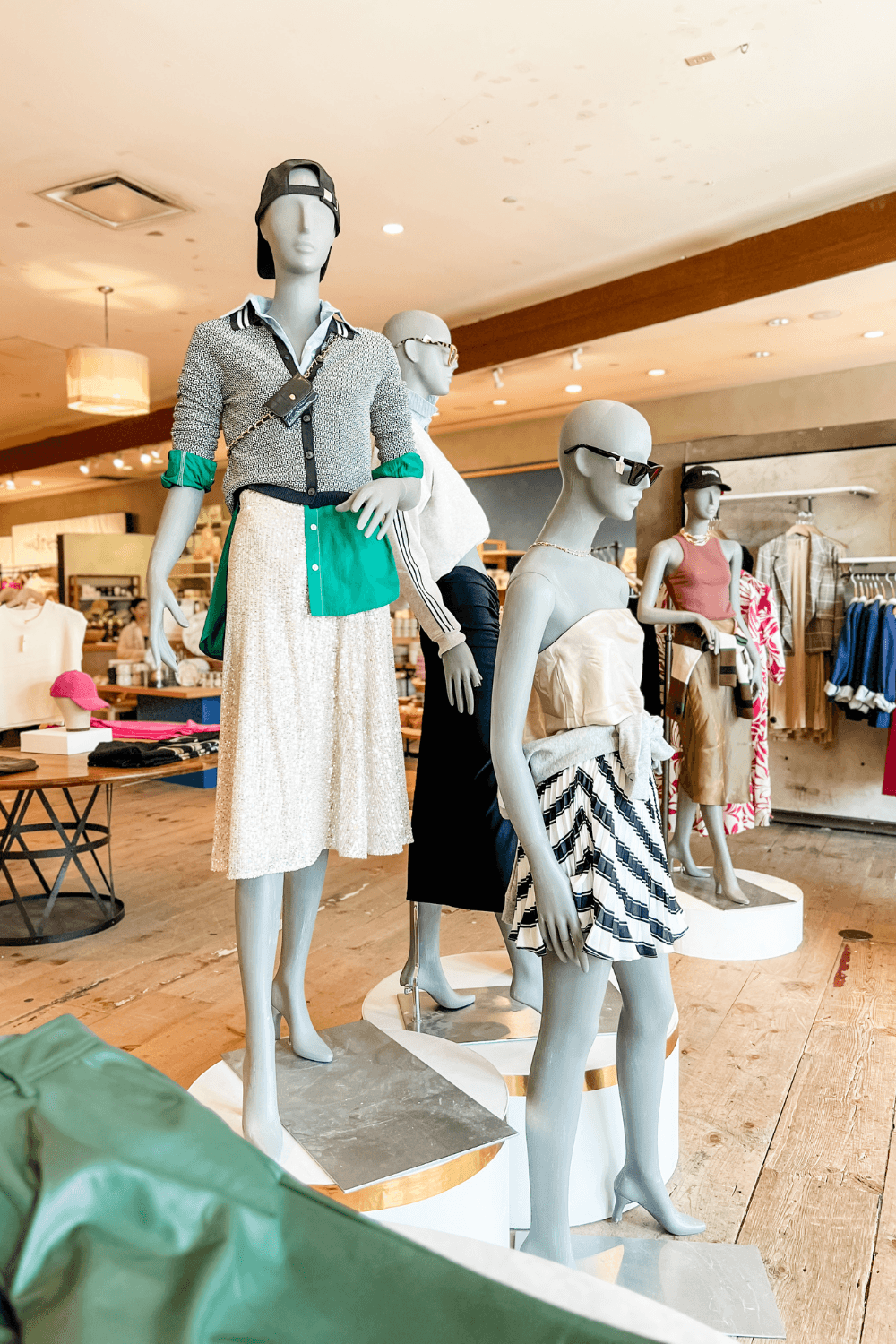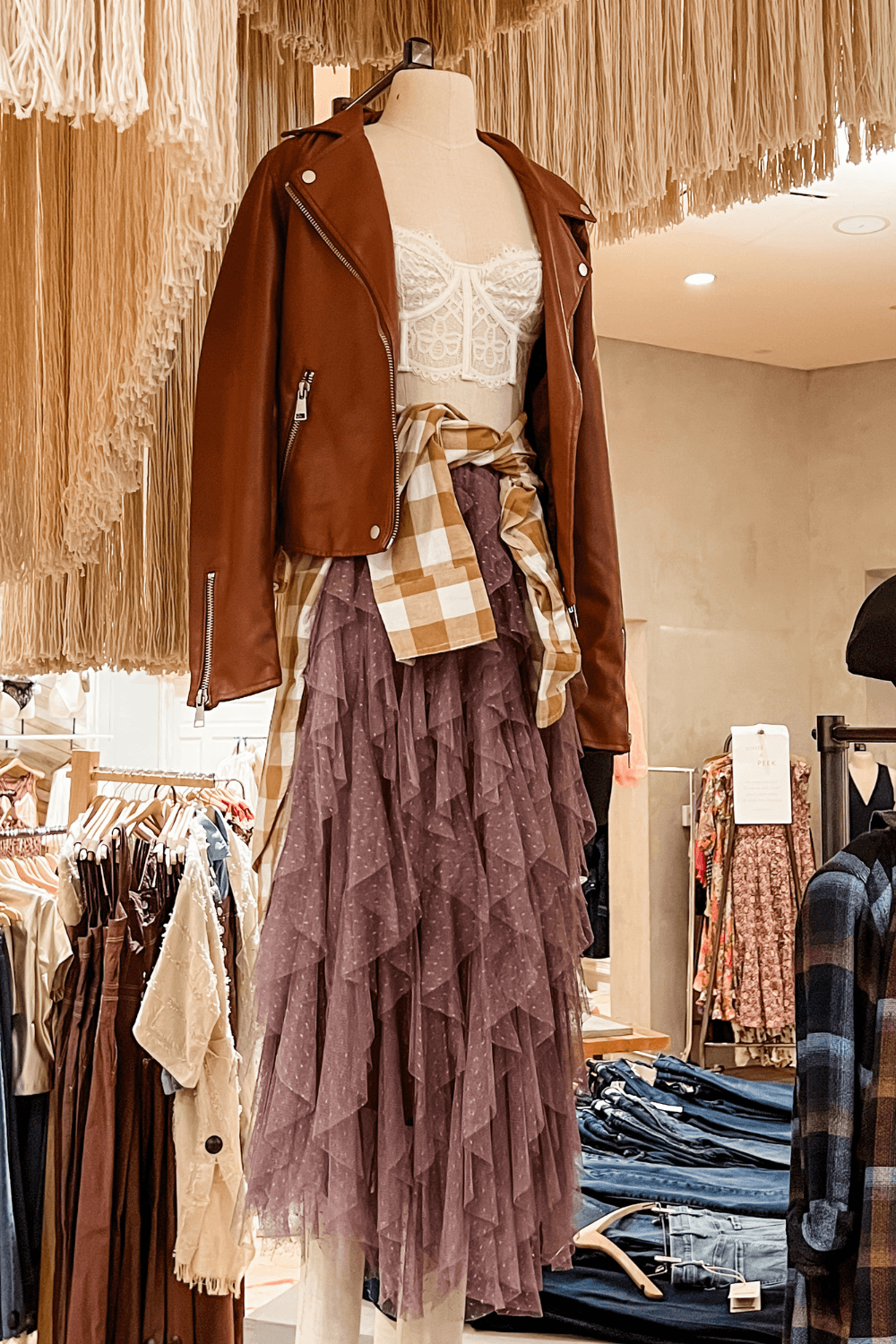 Design inspiration doesn't just come from interiors – I love scoping out fashion for fresh ideas on pattern mixing and color combos. Gucci and Anthropologie both delivered.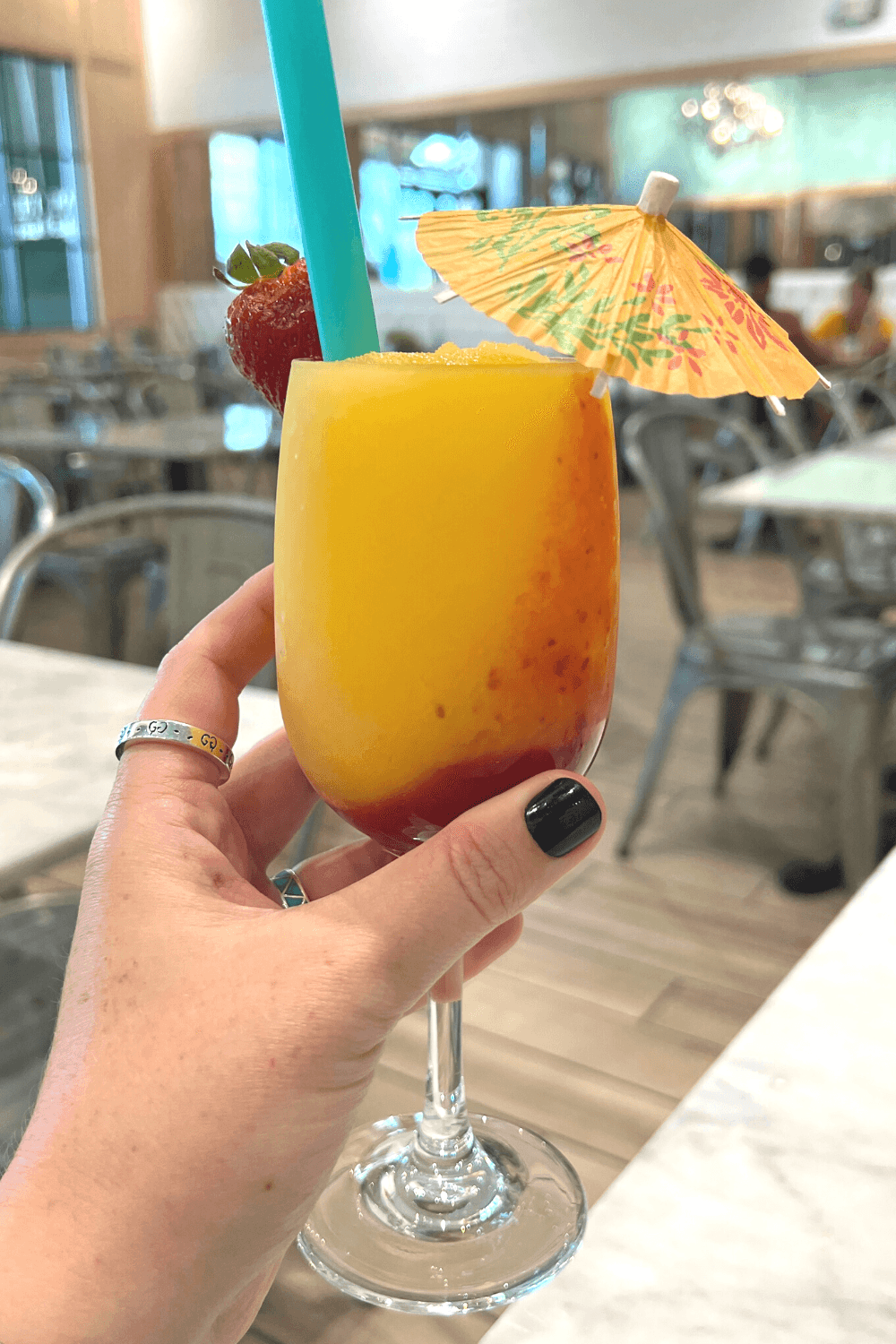 And a frozen Mimosa from Sweet Paris Cafe was the perfect way to wrap up a refreshing week away.
Next up in my travel schedule is Toronto, Canada followed by High Point, North Carolina later this month, and then Orlando, Florida in November. Looking forward to sharing more with you!
-LM
Start Your Design Project
At Lesley Myrick Interior Design, we make the typically confusing design process seamless. Our high-touch, deeply engaged design process means that we accept just 6 large-scale remodeling projects per year with clients who are leaders in various industries and are ready to celebrate their successes with a personality-driven home that stands the test of time. Learn more about our full-service interior design and inquire here to start your design project.