Before and After: Renovated Farmhouse in Forsyth, GA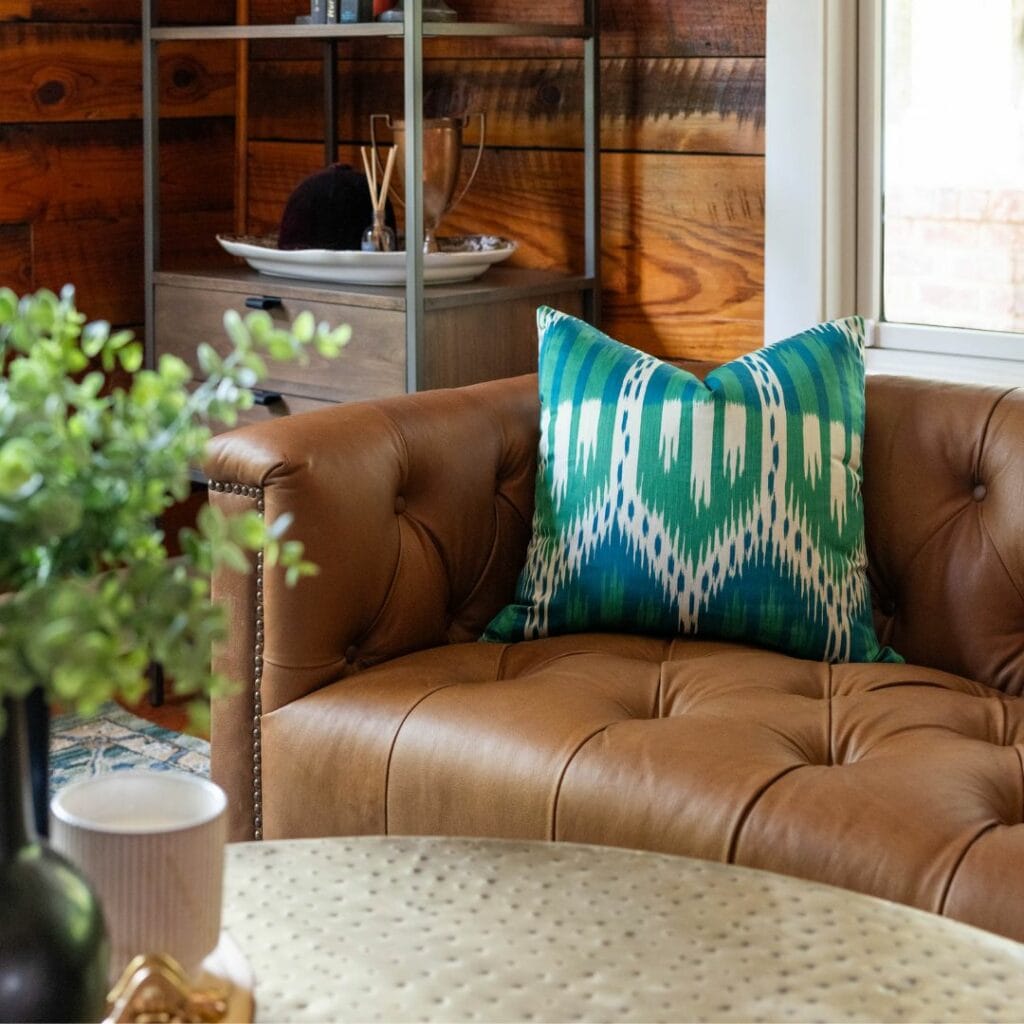 A professional family in Forsyth, Georgia, recently renovated their 100-year-old farmhouse. While they loved the character of the home they were able to retain (original shiplap! Rustic exposed ceilings!) they were not loving how overwhelmingly brown everything felt after the remodel.
Our goal? Infuse this dark home with light, color, pattern, and personality. We introduced rich neutral textures like plush velvets, ombre metals, and buttery leather, paired with earthy green hues and pops of blush pink that complimented the historic architecture while feeling fresh.
Here's a look at the entire full-service interior design project from start to finish.
Living Room, Dining Room + Lounge, Before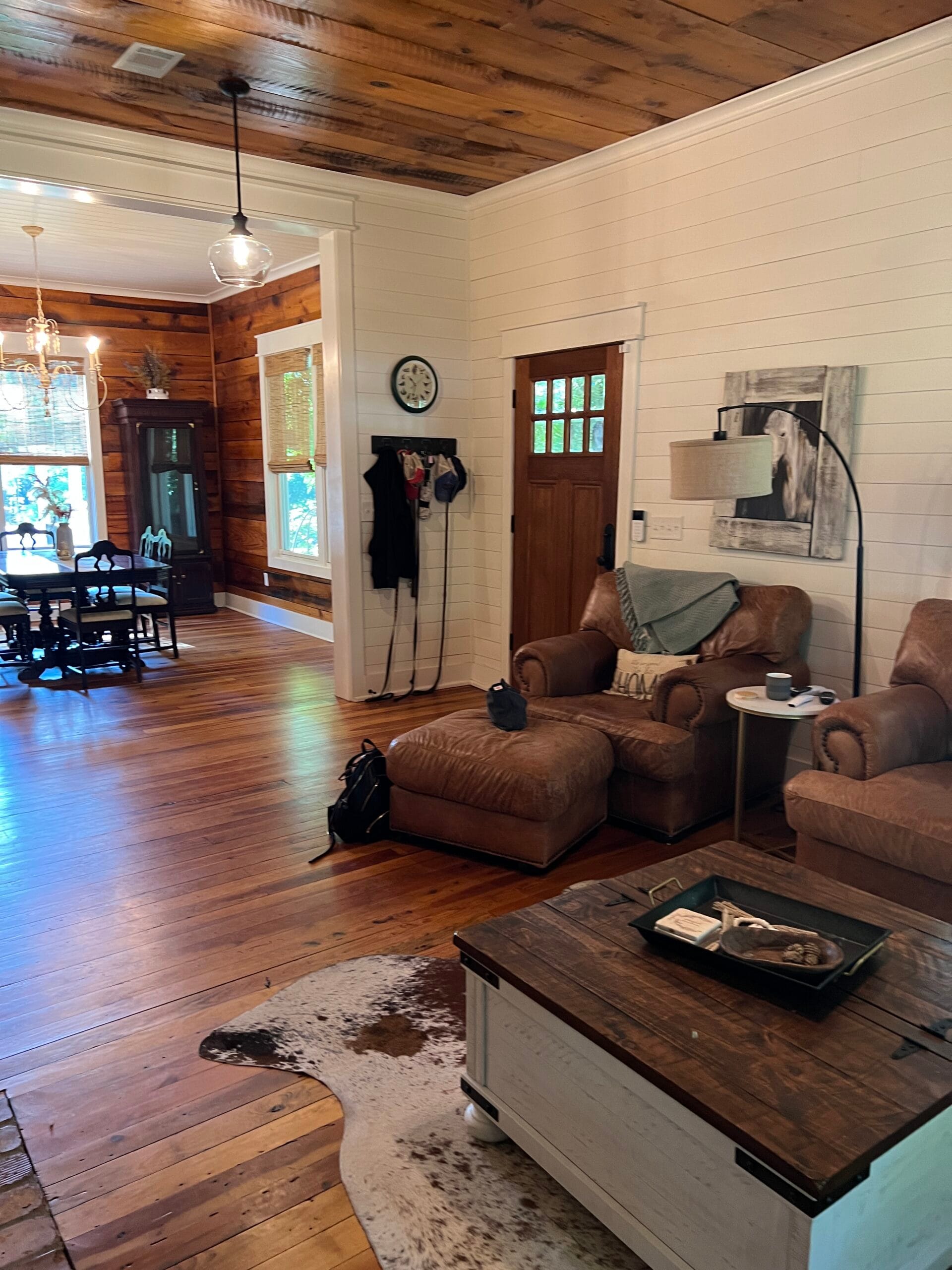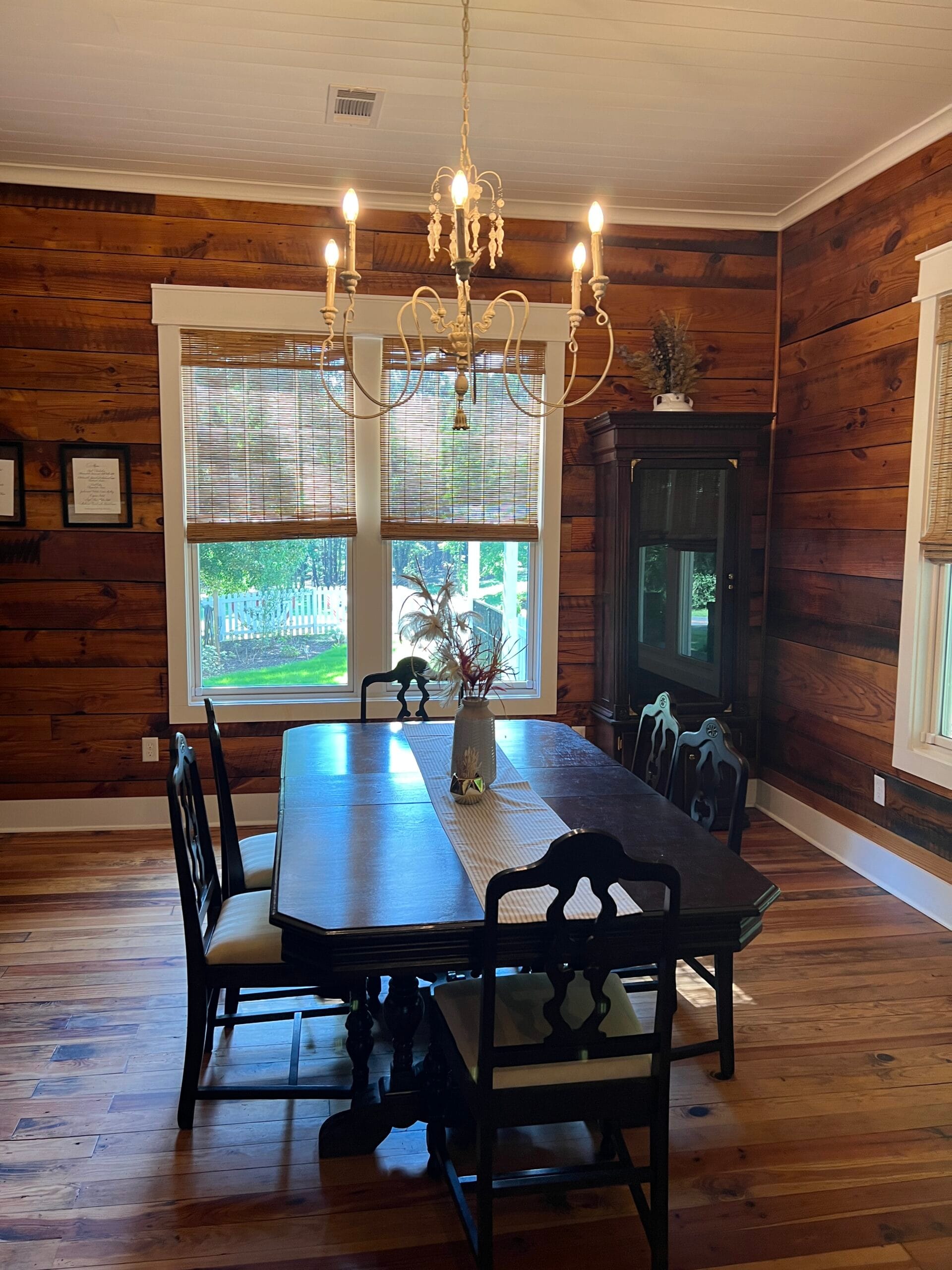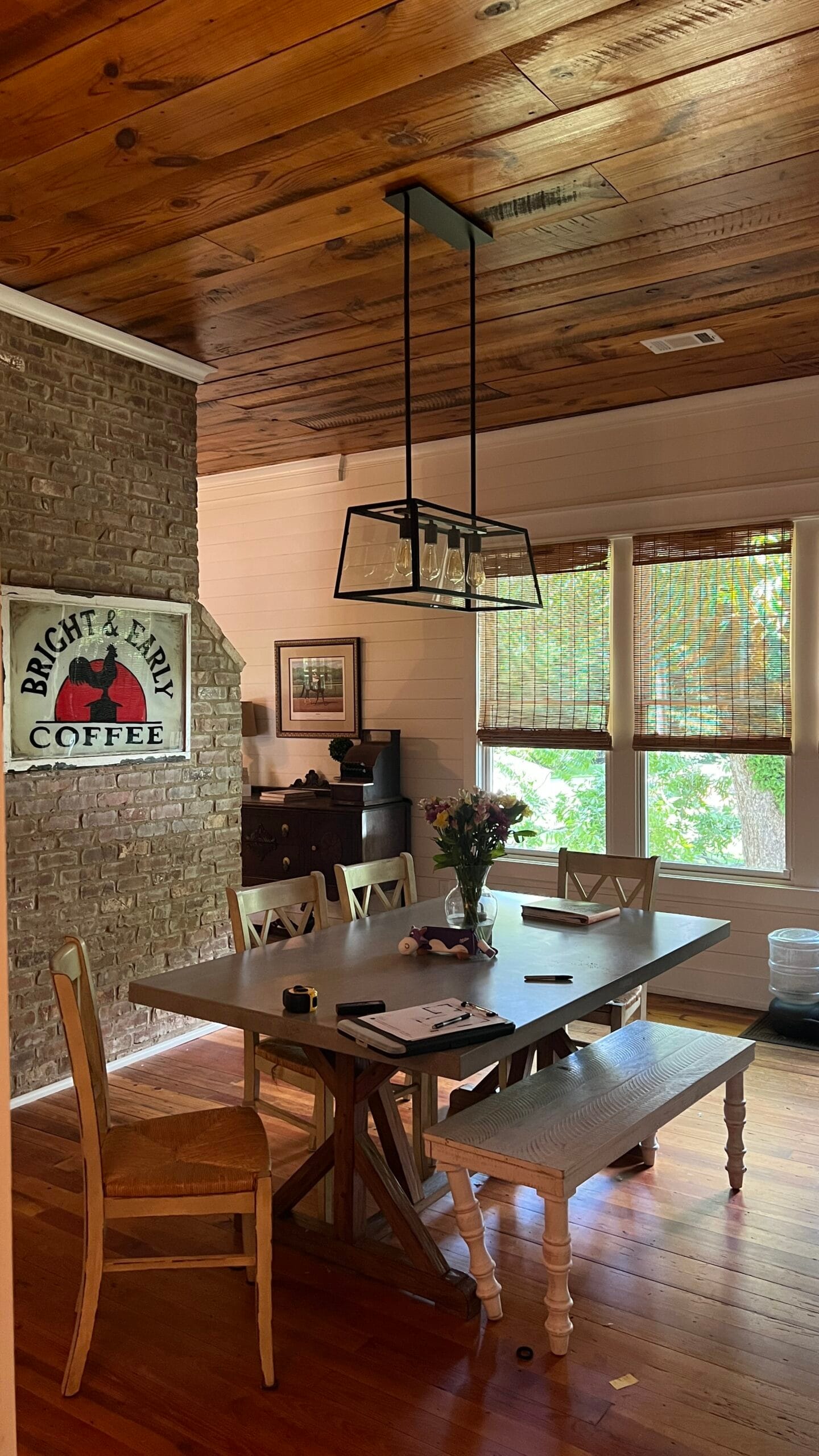 Our clients did an incredible job with their remodel and their restored farmhouse had great bones – it just needed a little "zhush" to bust out of all the brown and beige. We started fresh with furnishings and decor in each room.
Concept Design Moodboards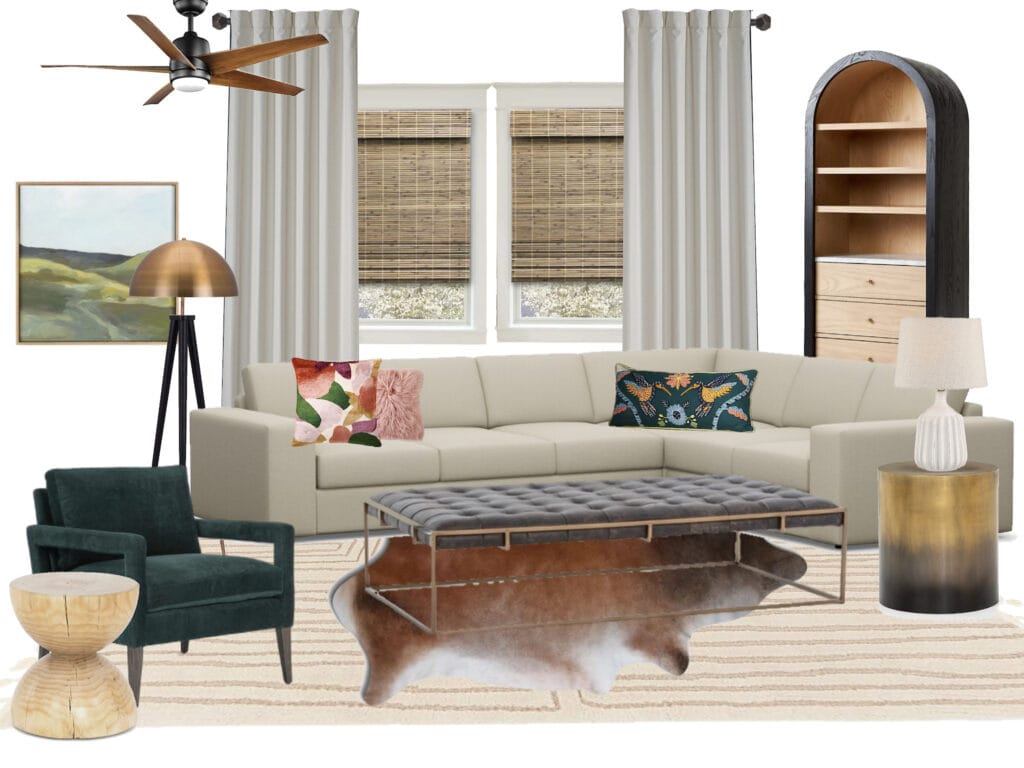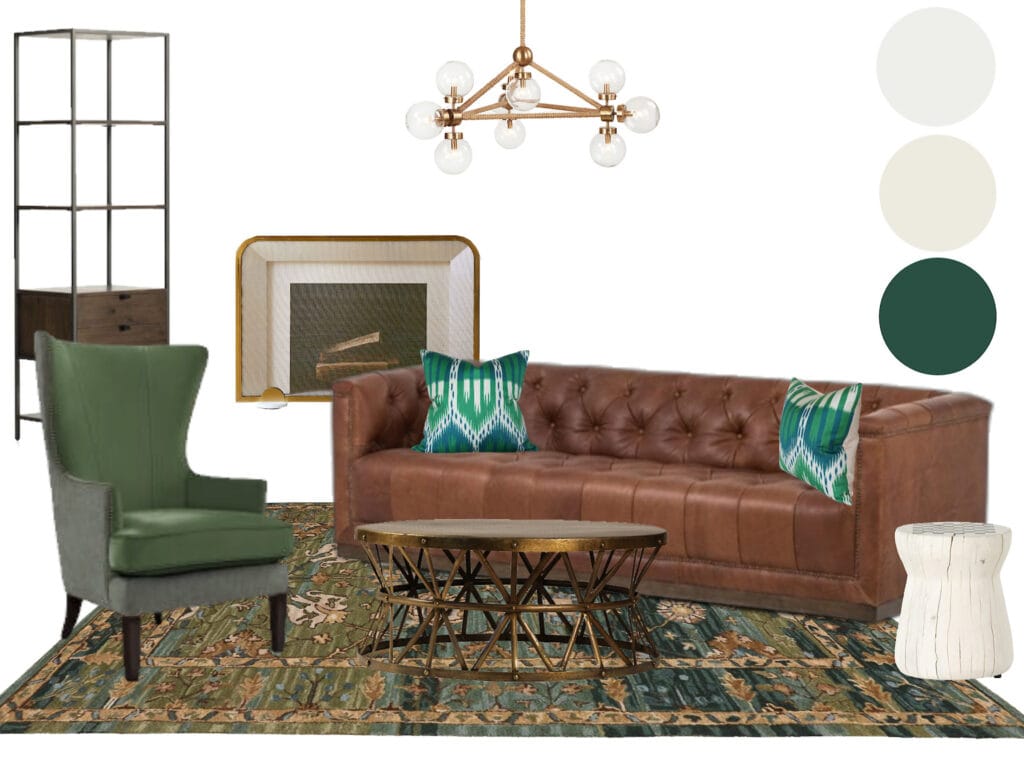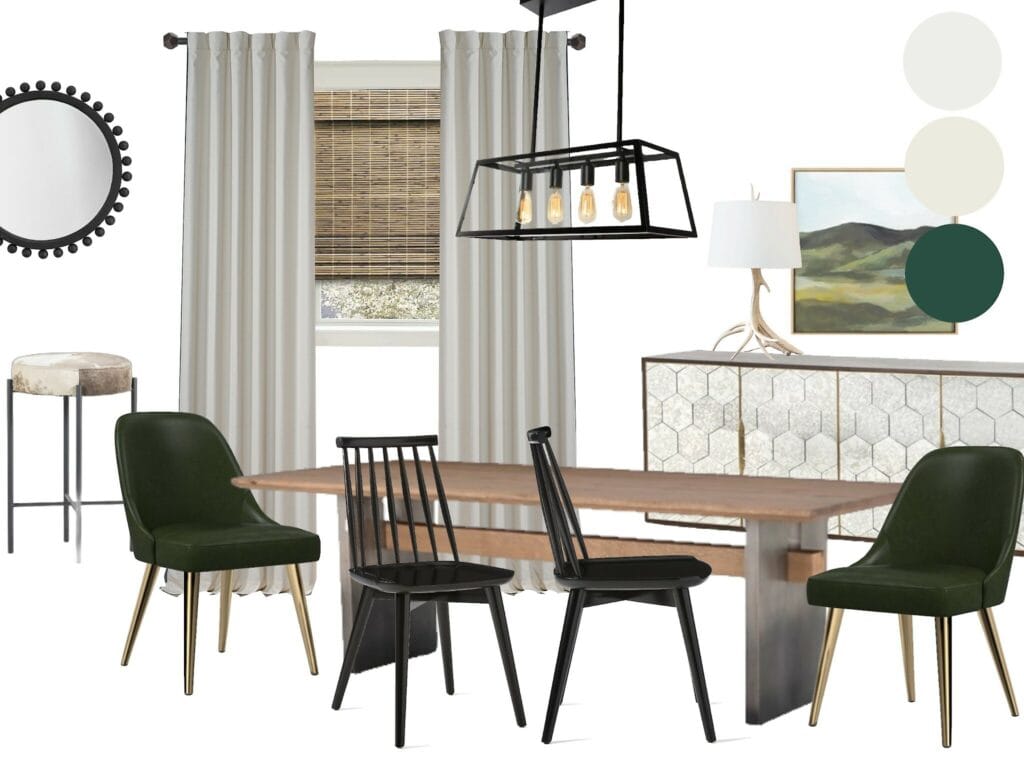 During the concept design phase, we create moodboards for each space to communicate the vibe of each space, along with key furniture and decor selections. Because these three rooms are open to each other, a consistent aesthetic and color palette was essential for each space to feel cohesive in the home.
Detailed Design Renderings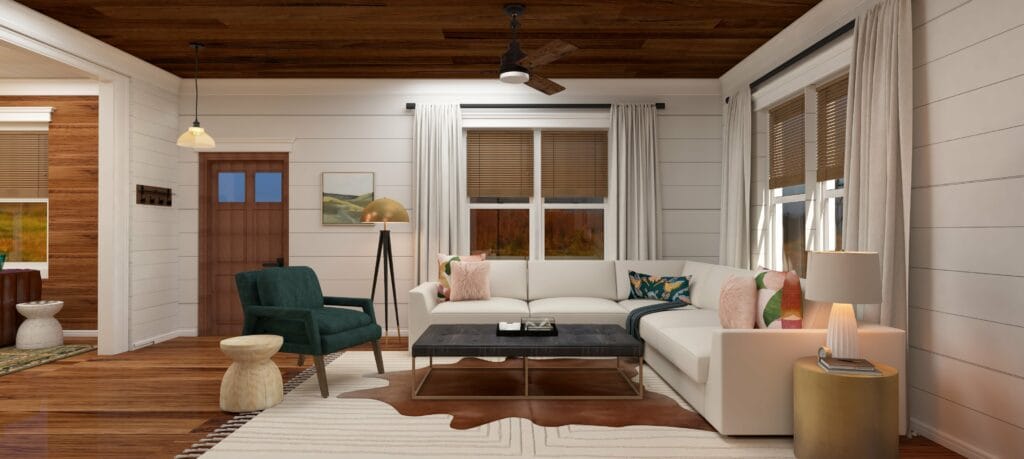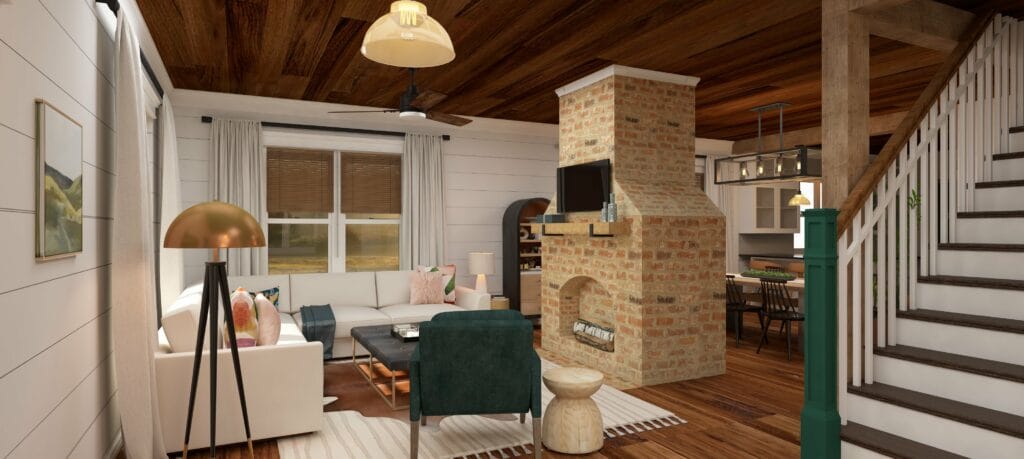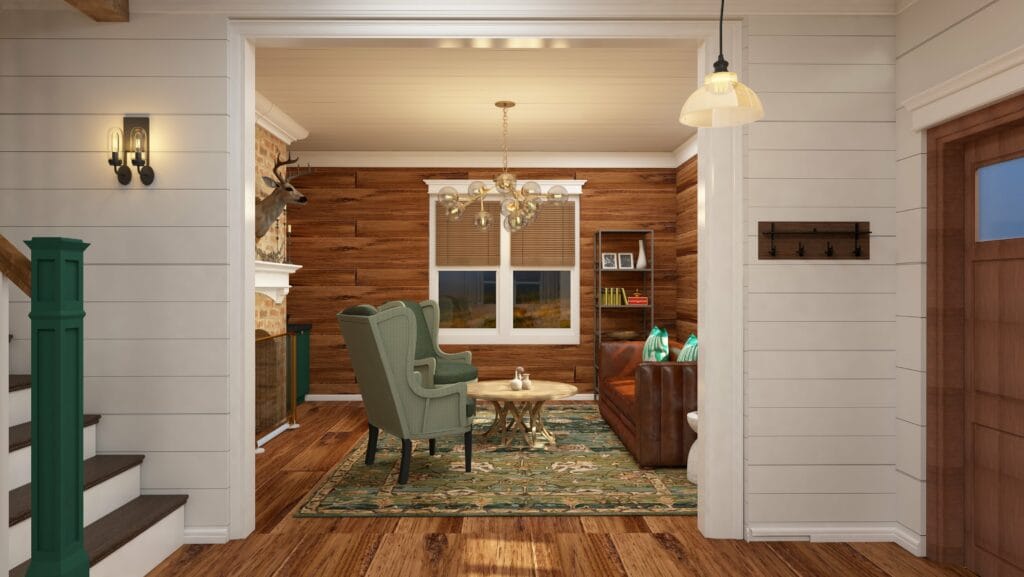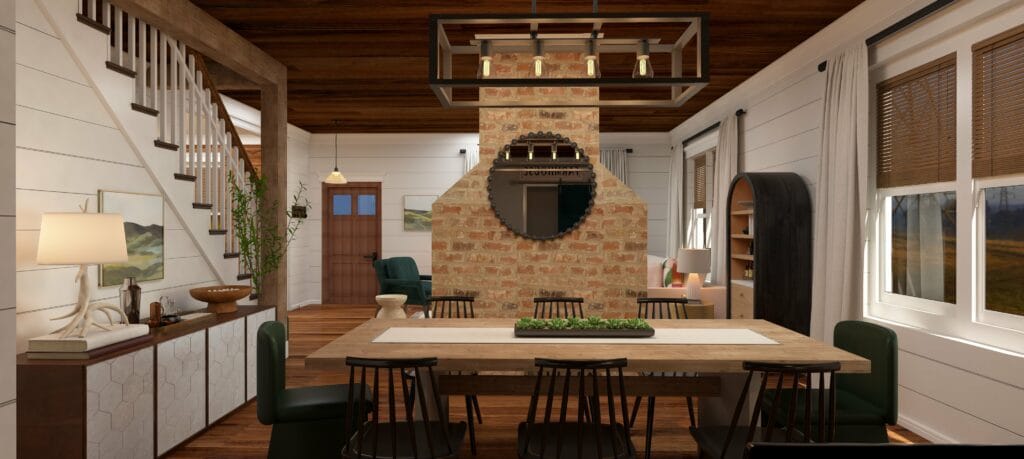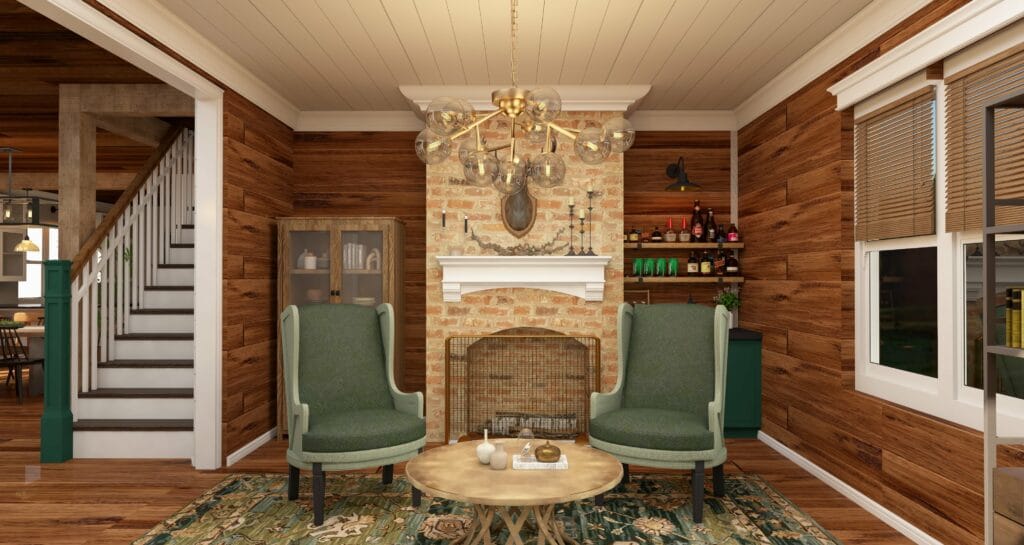 A picture is worth a thousand words, which is why 3D renderings are an essential part of our full-service design process. Renderings allow us to take 2D ideas and translate them visually so that our clients can better understand how scale, color, and texture will work together in the final design.
Living Room, Dining Room + Lounge, After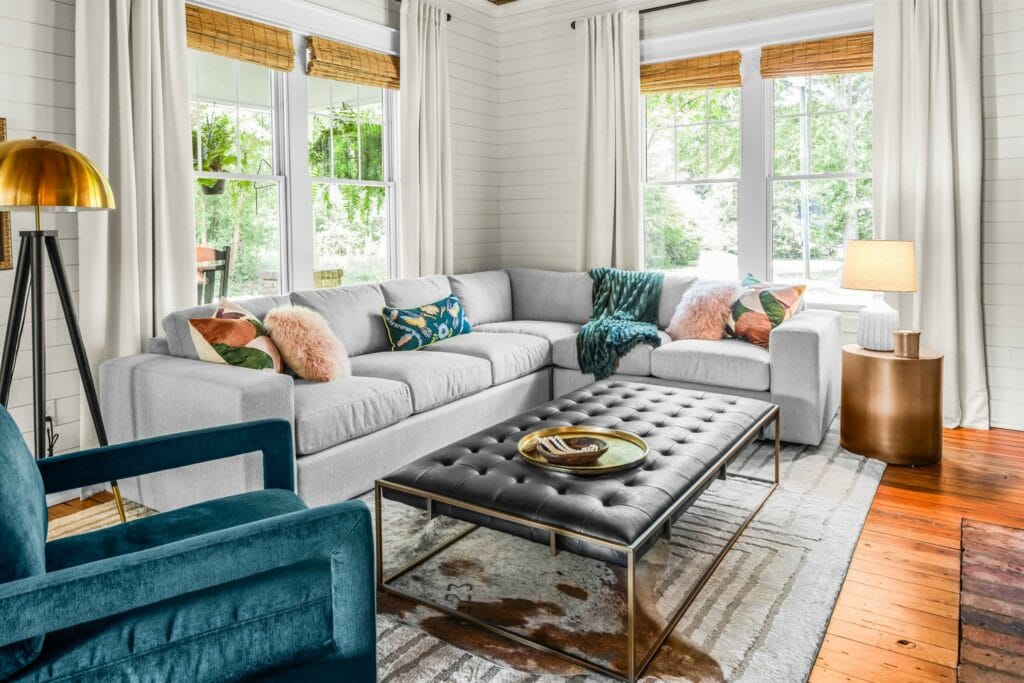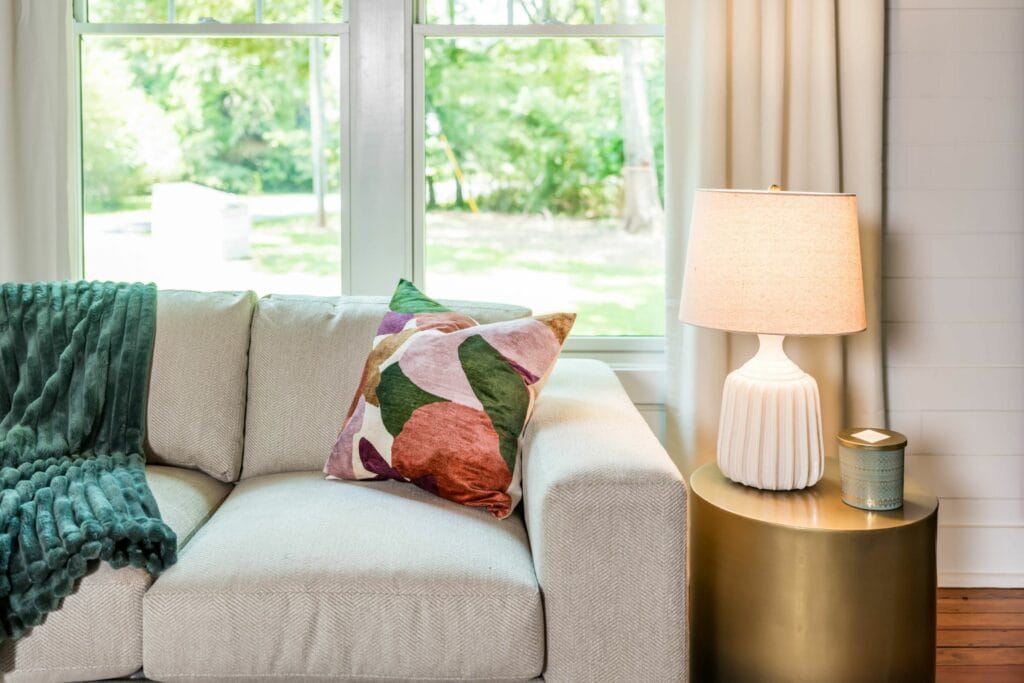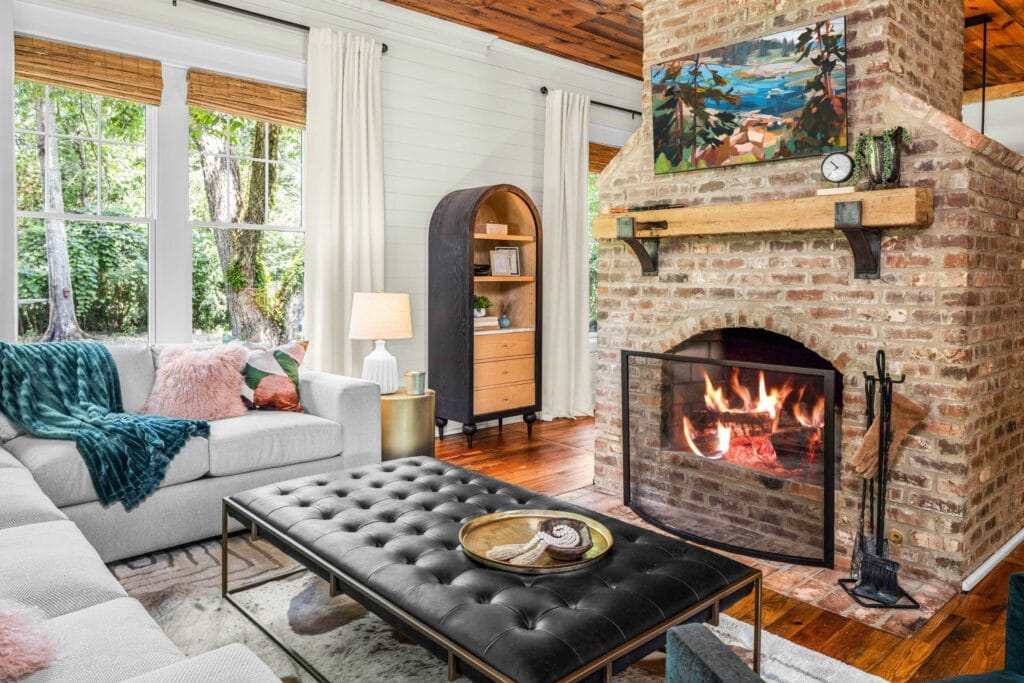 Same walls, ceiling, floors and fireplace – but a completely different feel! Cream linen-look curtains, layered area rugs, and just a little bit of color carried this living room a long way from where it started.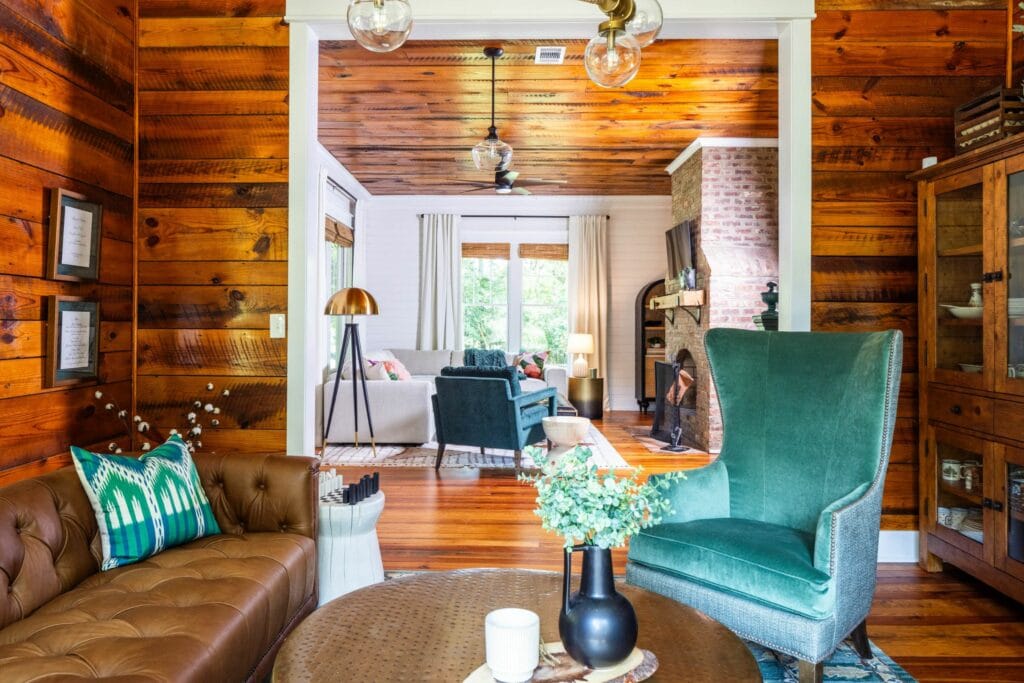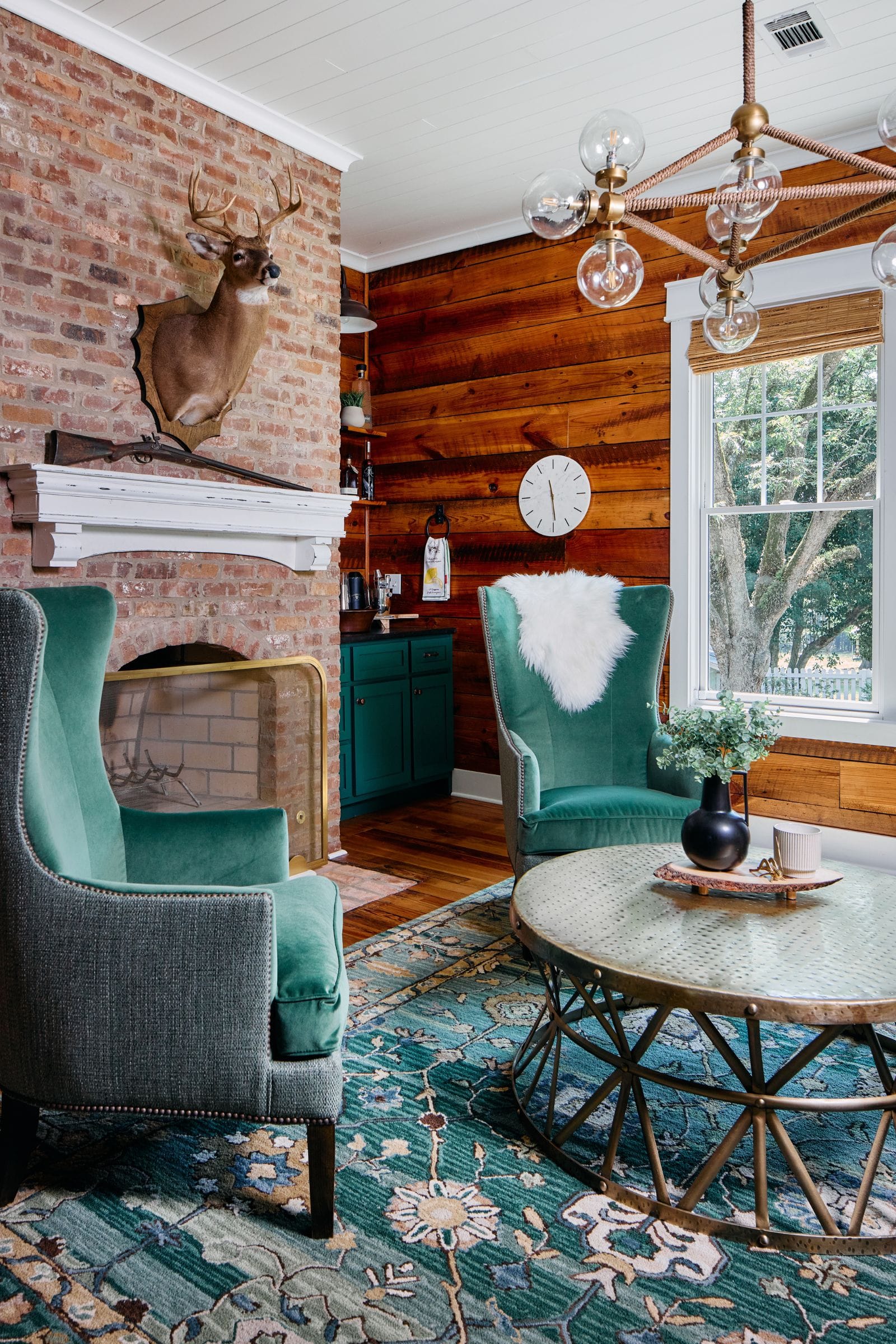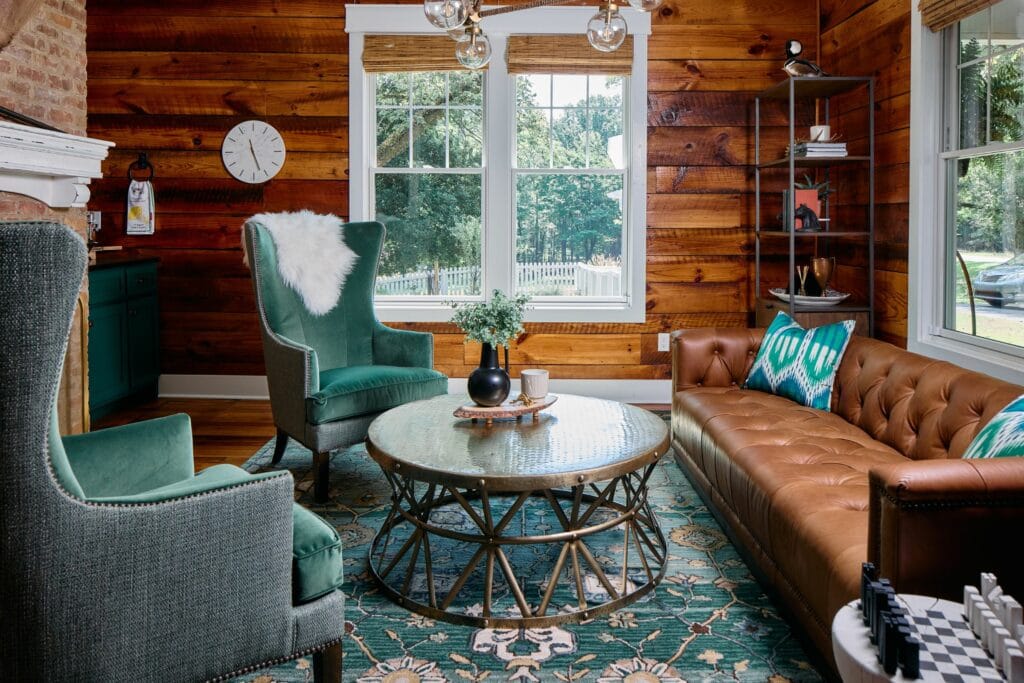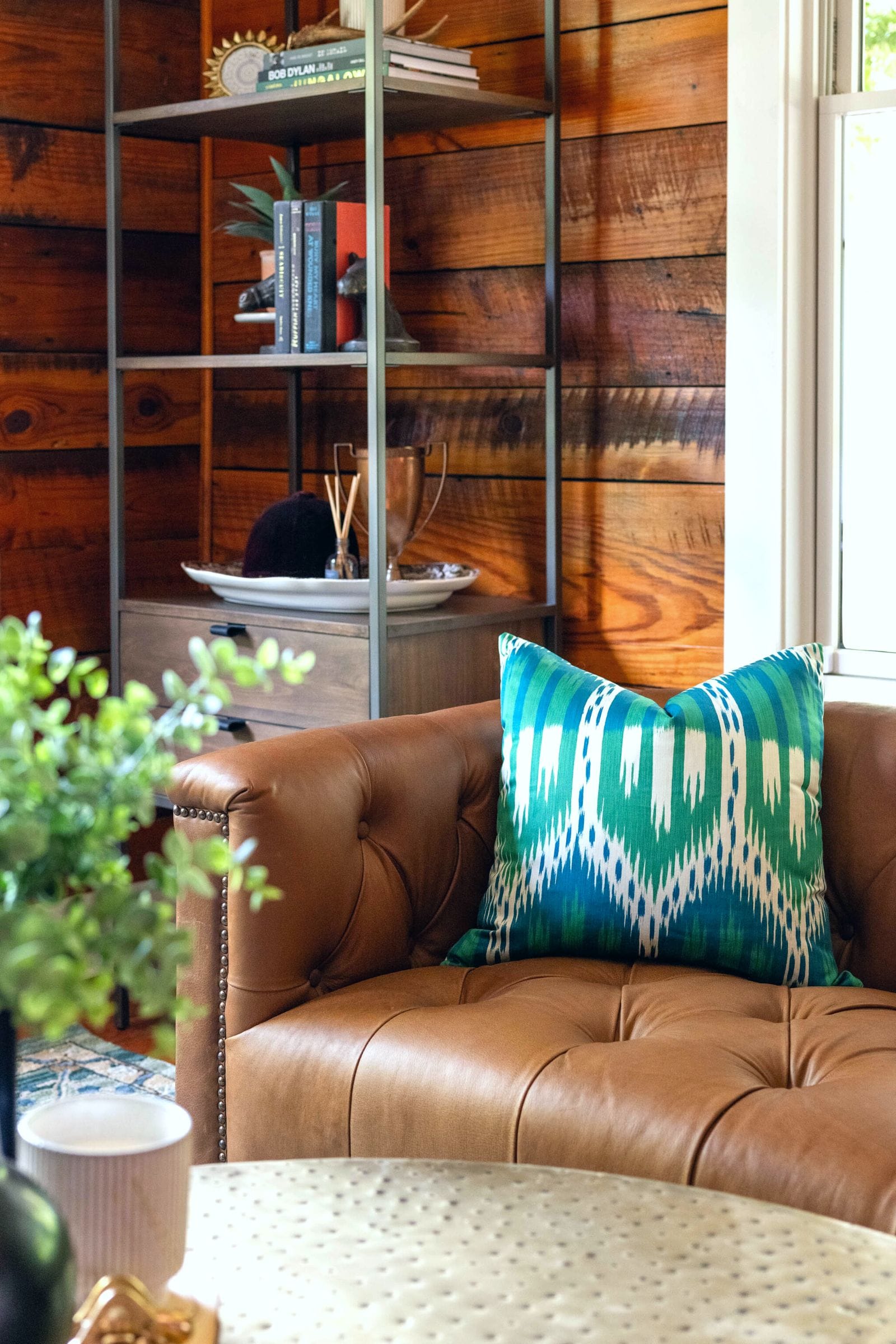 In the lounge (formerly the unused formal dining room), the home's original shiplap walls were feeling heavy and drab. But we embraced the dark wood and transformed this space into an intimate grown-up hangout, perfect for cocktails, board games, and cozy fires with friends after the kids are in bed.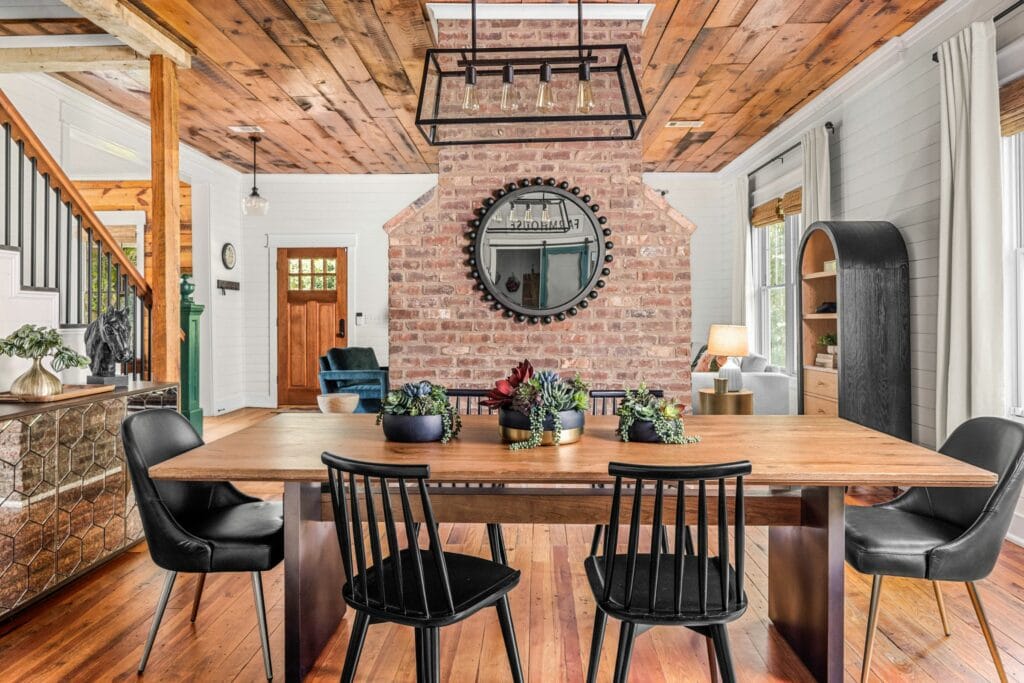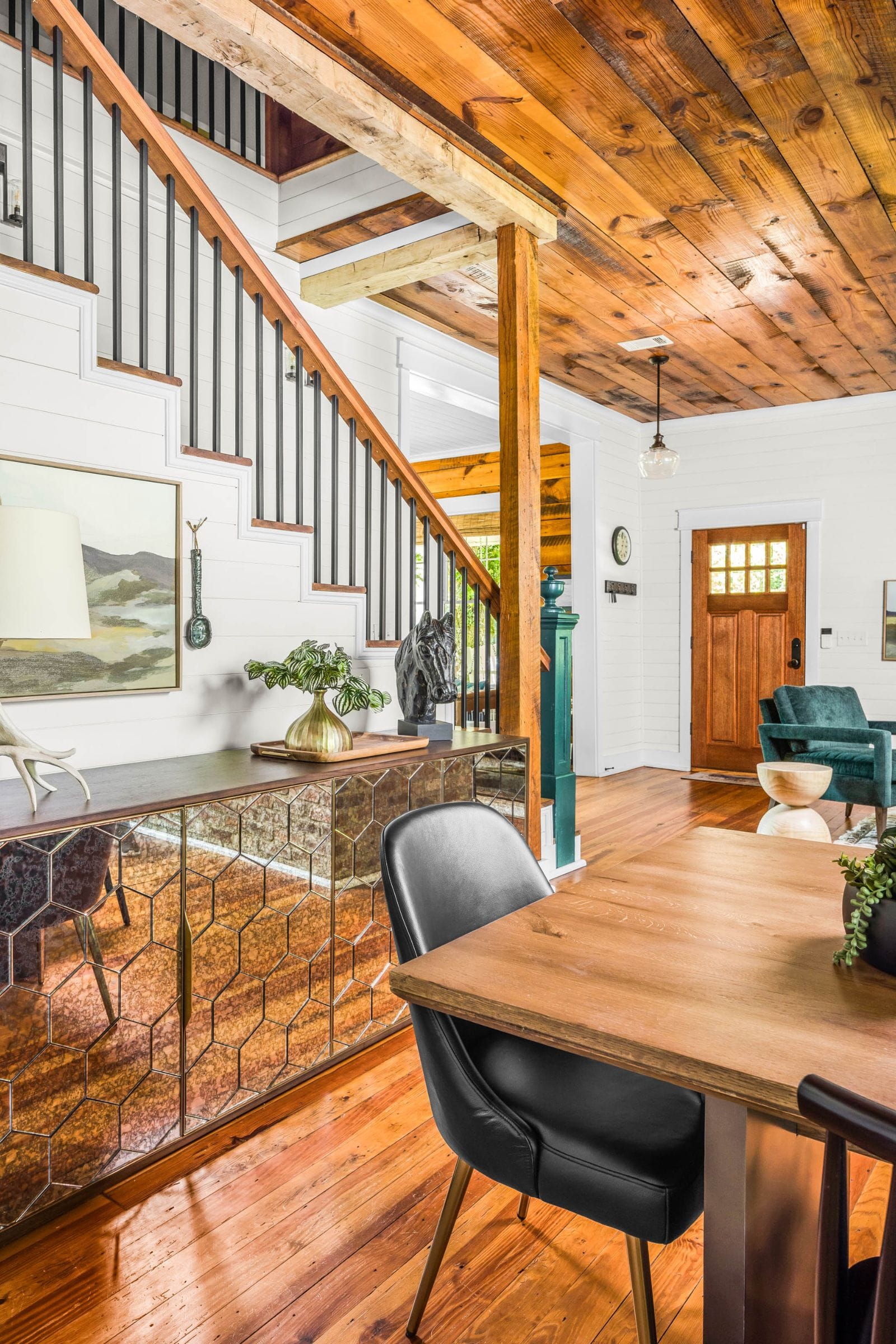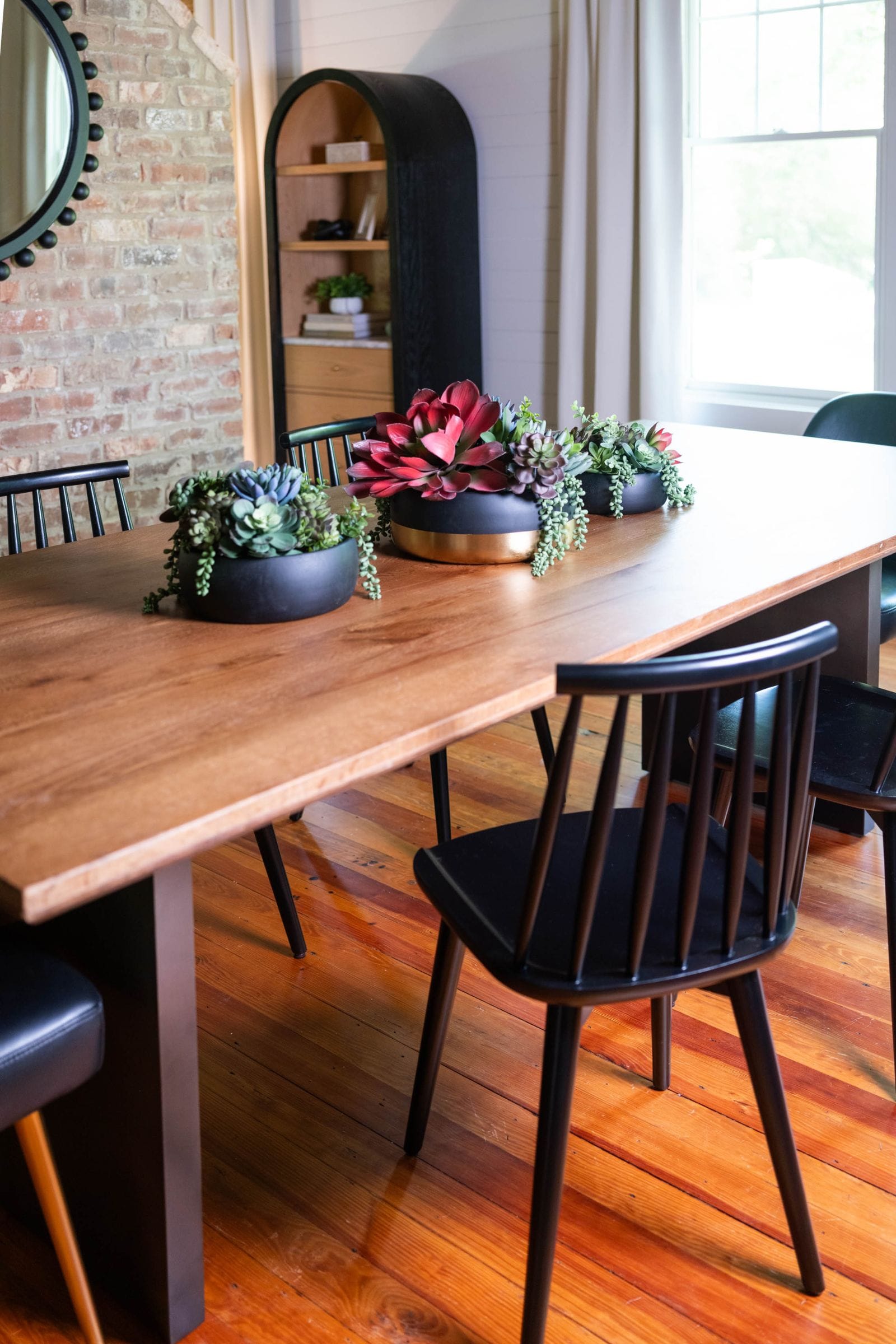 The new dining room is now a functional family-friendly space, serving double duty for this busy crew. After school, it's homework central (complete with a killer amount of storage for school supplies in the antique mirrored sideboard), and when books and pencils are tucked away, the large table comfortably seats 10 for dinner.
Start Your Design Project
At Lesley Myrick Interior Design, we make the typically confusing design process seamless. Our high-touch, deeply engaged design process means that we accept just 6 large-scale remodeling projects per year with clients who are leaders in various industries and are ready to celebrate their successes with a personality-driven home that stands the test of time. Learn more about our full-service interior design and inquire here to start your design project.