Currently Crushing On…Florals, Faces, and Fluting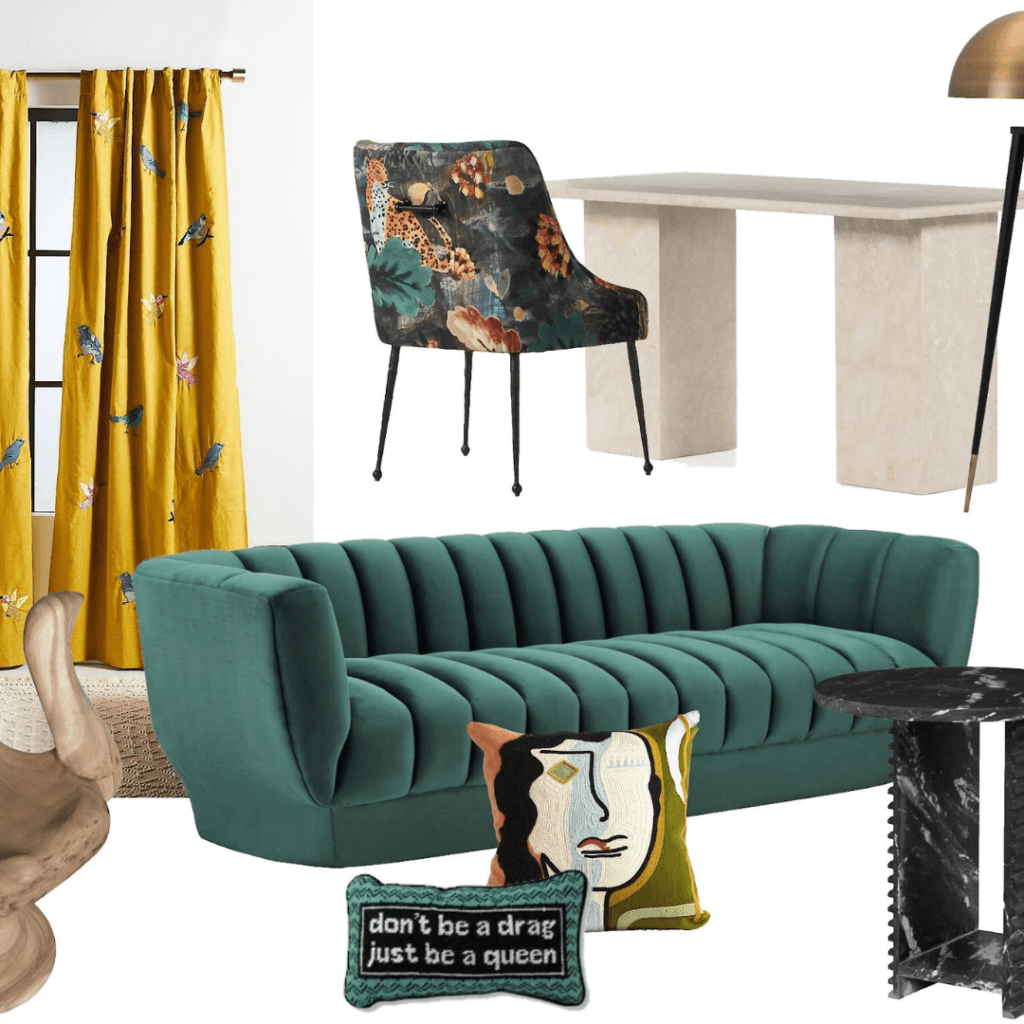 I'm currently on summer vacation with my family in beautiful Minnesota (hello boating, swimming, campfires and starlight) but even when away from the office I'm always thinking about interior design.
Some of my favorite furniture and decor pieces I've been crushing on lately have bold florals, quirky faces, and Art Deco-inspired fluting. (That Nero marble side table is a work of art!)
Pay attention to the details in design – it's the little things that make it magic.
-LM
Currently crushing on…
Start Your Design Project
At Lesley Myrick Interior Design, we make the typically confusing design process seamless. Our high-touch, deeply engaged design process means that we accept just 6 large-scale remodeling projects per year with clients who are leaders in various industries and are ready to celebrate their successes with a personality-driven home that stands the test of time. Learn more about our full-service interior design and inquire here to start your design project.