5 High-End Kitchen Must-Haves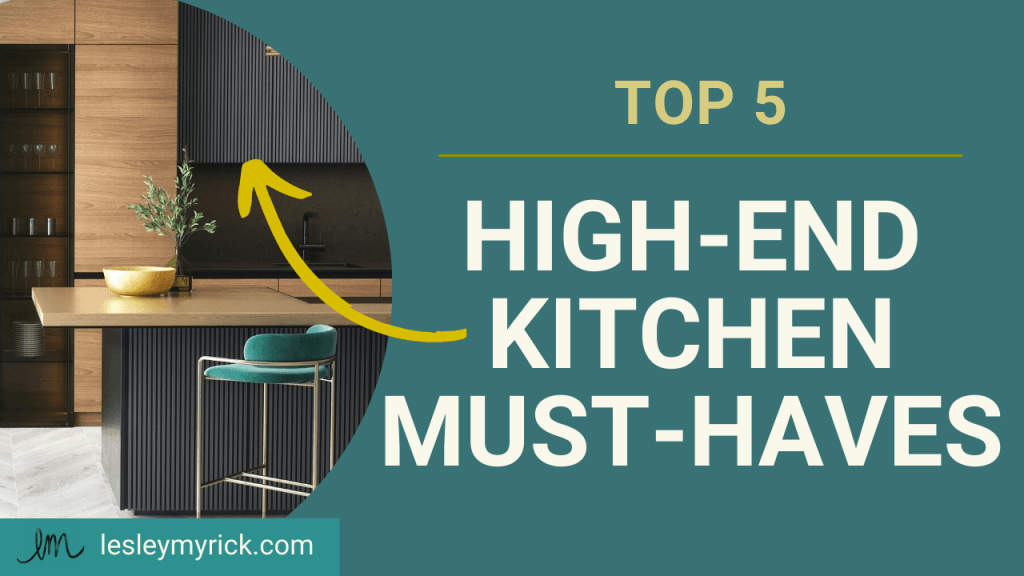 The kitchen has always been considered the heart of the home, and this is even more true after being home-bound throughout the COVID-19 pandemic. (I sometimes feel like I can't escape my kitchen, especially when kids seem to want snacks and meals alllll day long.) Luxury kitchen remodels are in high demand as we use our kitchens more and more. Here are 5 high-end kitchen must-haves that I recommend to my design clients.
5 High-End Kitchen Must-Haves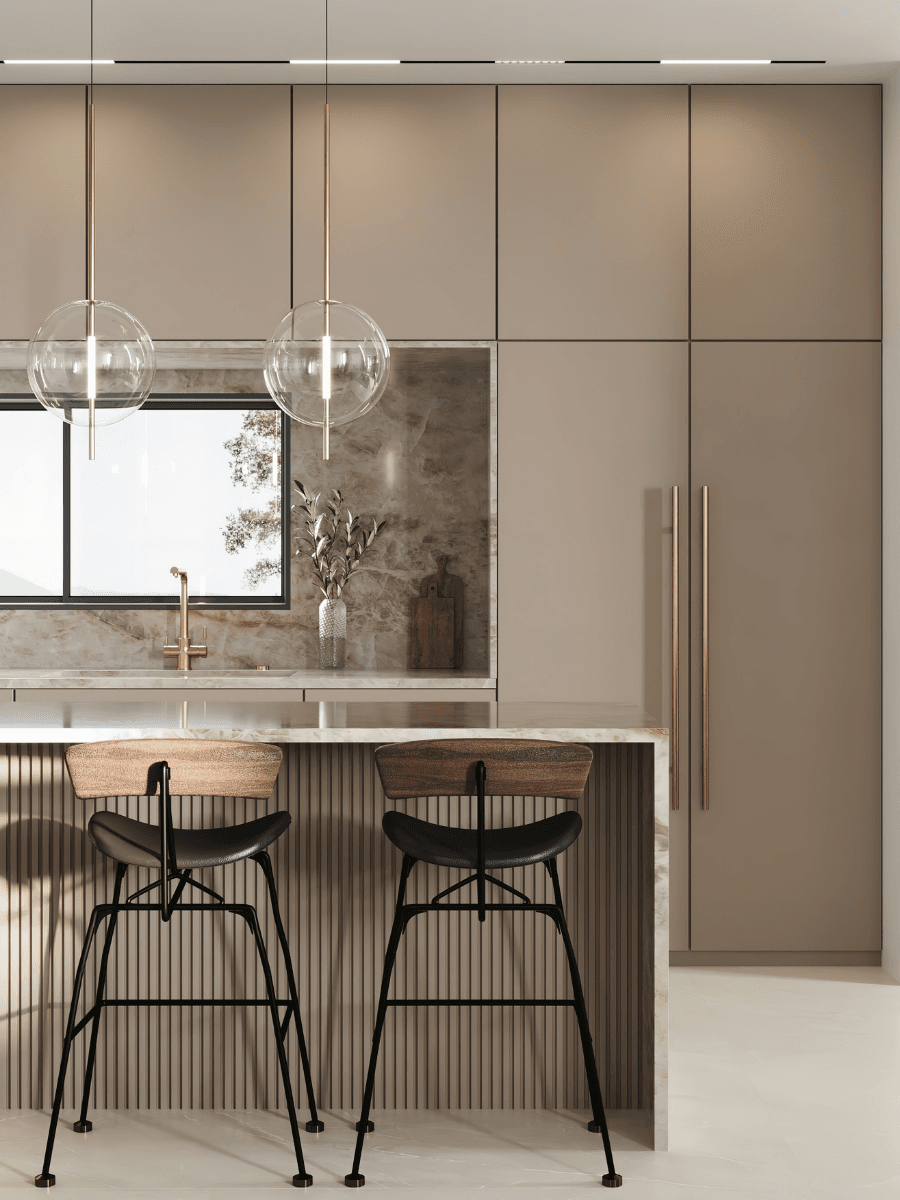 1. Panel-Ready Appliances
For a clean, contemporary look, a panel-ready refrigerator and dishwasher are a worthy investment. Custom panels that match your cabinetry allow these large appliances to essentially disappear and let the other design elements like pendant lights (I love this aqua pendant, this gold mesh one, and this black and brass option) and cabinet hardware get the attention they deserve.
By contrast, a standout range in a bold color is a favorite design element of mine!
2. Hands-Free Faucets
It's the little things that reduce friction and make life easier, and touchless faucets are one of those small items that have a big impact on everyday life. No more touching the faucet with messy hands while cooking or baking!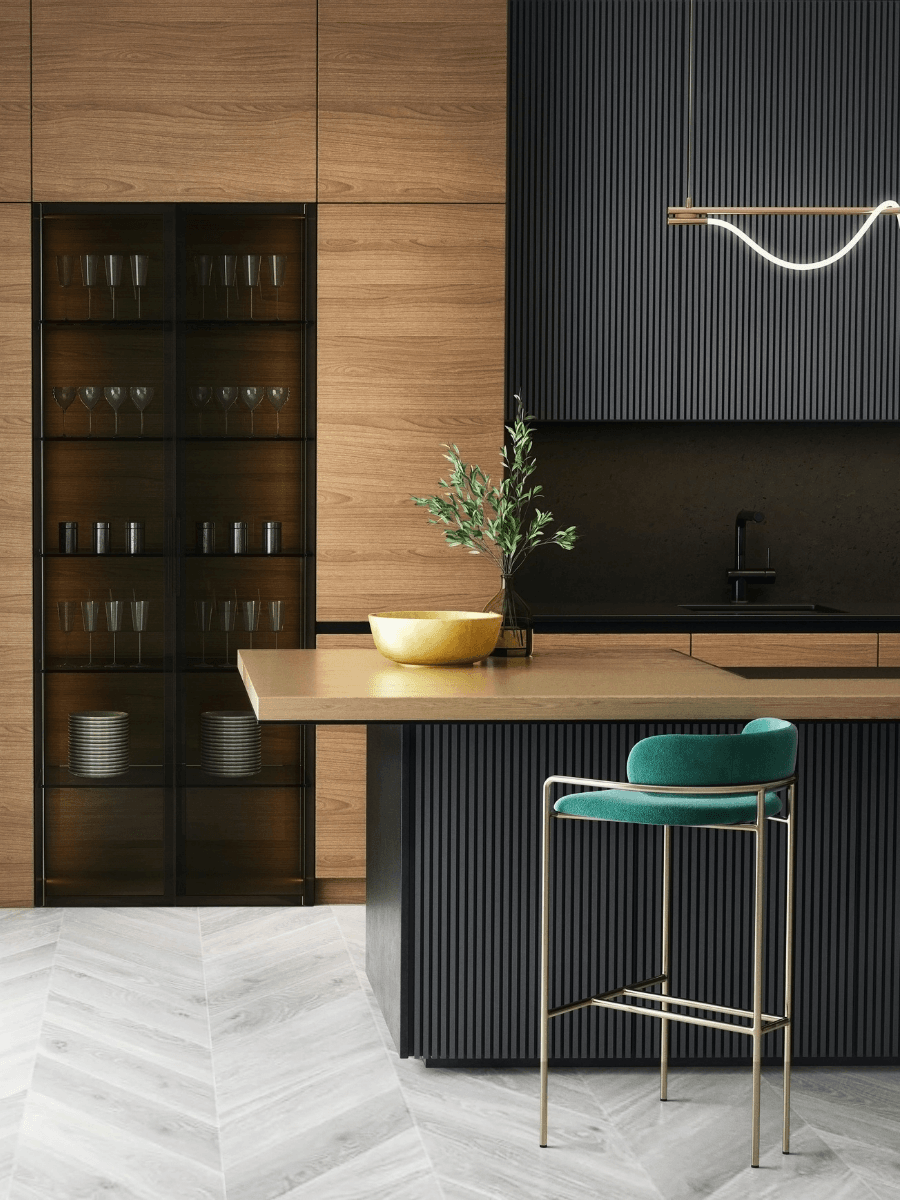 3. Dishwasher Drawers
I've often had clients request that their custom kitchen include two dishwashers (especially clients with young kids and a million cups and plates to wash on the daily), but even better than two full dishwashers is installing multiple dishwasher drawers.
While a single dishwasher drawer holds fewer dishes than a full-sized dishwasher, dishwasher drawers can be stacked and used at the same time as well as independently. Consider two dishwasher drawers at the sink, and another in the island for easy food prep cleanup.
These high-end kitchen must-haves make all the difference when hosting family, friends, or clients.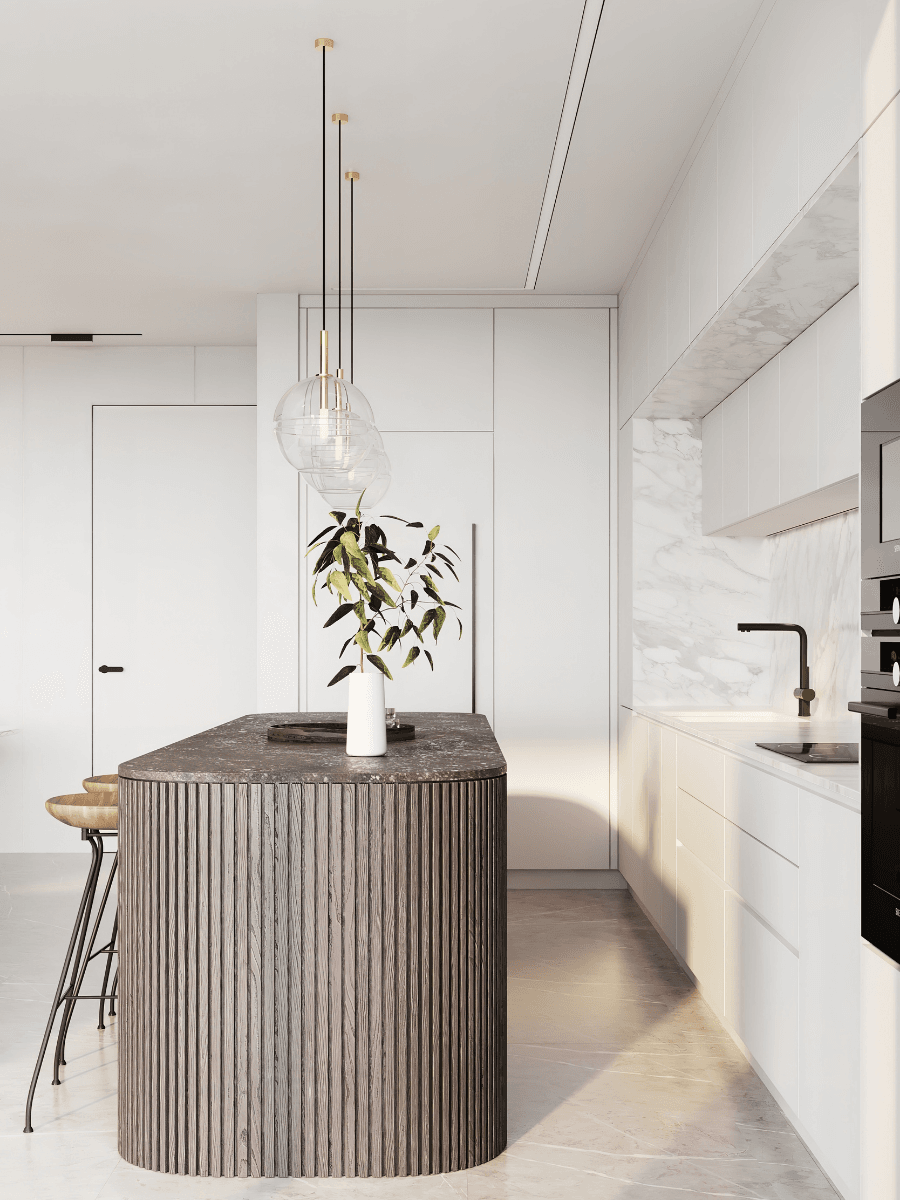 4. Butler's Pantry
For families who love to entertain, a butler's pantry acts as a hidden prep zone and allows the main kitchen to function as an uncluttered hangout space. Guests can gather in the kitchen while food prep and storage happen in an adjacent room. A mini-fridge and wine fridge are both helpful to include in a butler's pantry.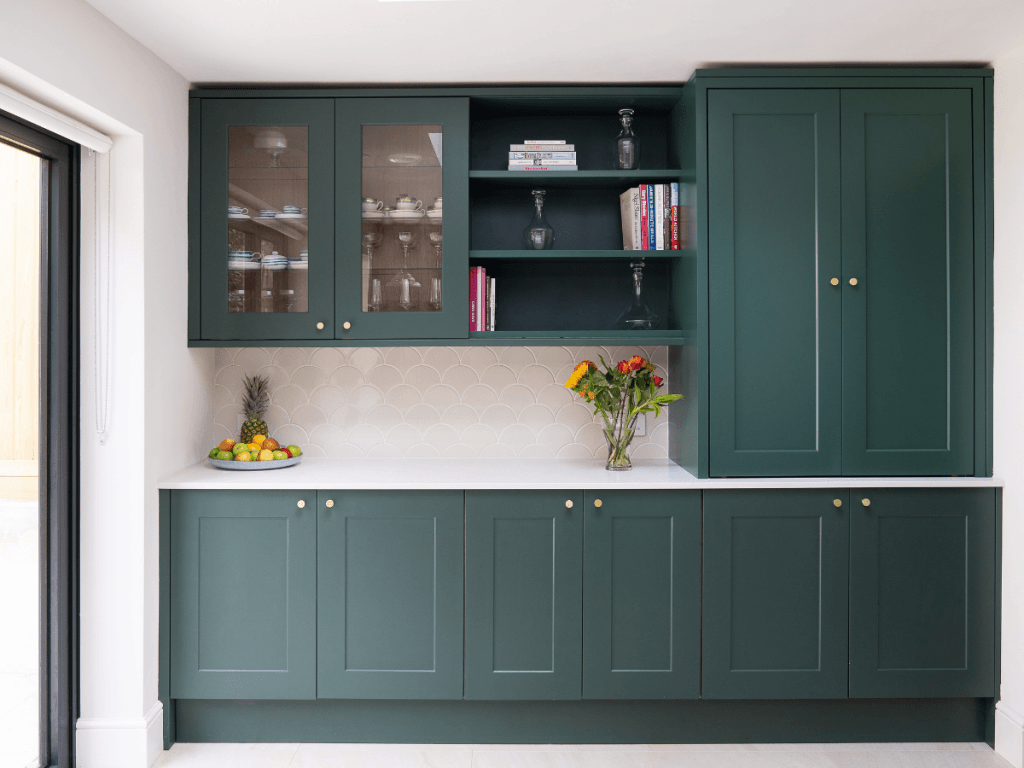 5. Stone Slab Backsplash
As an alternative to backsplash tiles with grout, consider installing one large backsplash slab in a stunning stone variety. When the same gorgeous slab that's been used on the countertop is wrapped up the surrounding walls, the result is a freakin' chic high-end look that also happens to be incredibly durable and easy to maintain. (No more grout lines to clean!)
Other Luxury Kitchen Elements to Consider:
Refrigerator Drawers: great for kids to have an easily accessible snack station at their level
Microwave Drawer: conceals an unsightly appliance in lower cabinetry
Beverage Station: create a zone for your espresso machine and coffee accouterments, or designate an area for your wine fridge and ice maker (or, let's be real, both!)
Waterfall Edge Island: always a gorgeous way to finish the short edge of a kitchen island
Ready to remodel your kitchen? Our full-service design process enables us to handle your renovation from concept design through completion. Learn more about working with Lesley Myrick Interior Design for your high-end kitchen remodel project.