Before and After: Historic Blue Kitchen Remodel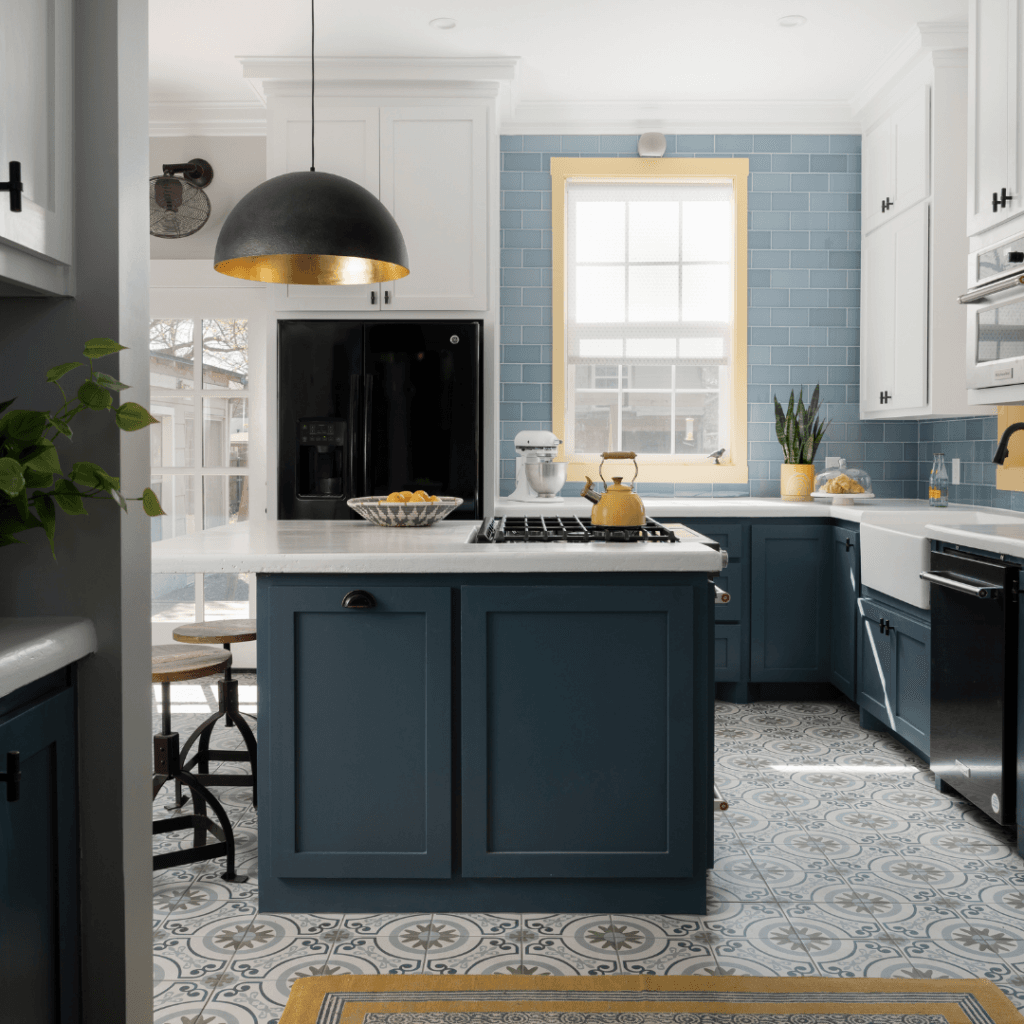 The kitchen of this 1920s-era home in downtown Waco, Texas was a hot mess of piecemeal remodels that had taken place over many decades. Taking this kitchen down to the studs and completely reimagining the layout was the beginning of a complete transformation! Here's the before and after of this historic blue kitchen remodel.
First, the kitchen before we worked our design magic. Despite being a decent size, the layout wasn't at all functional for this family of four and there was hardly any storage space.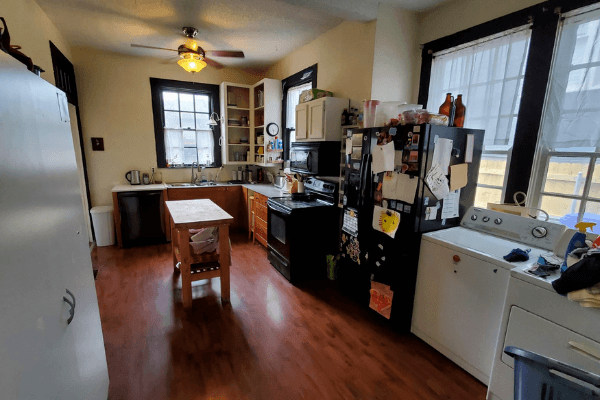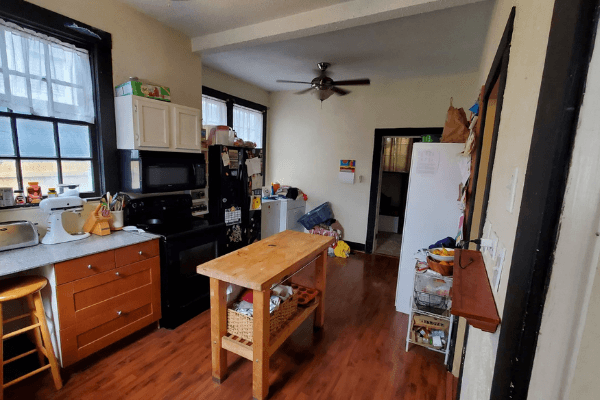 We started the design process by completely reconfiguring the layout of the room. By removing a butler's pantry and closing in a window (at the client's request), we gained a huge amount of square footage and storage space, including the addition of a large walk-in pantry. For our client who loves to bake and cook with her two boys, this was a dreamy upgrade!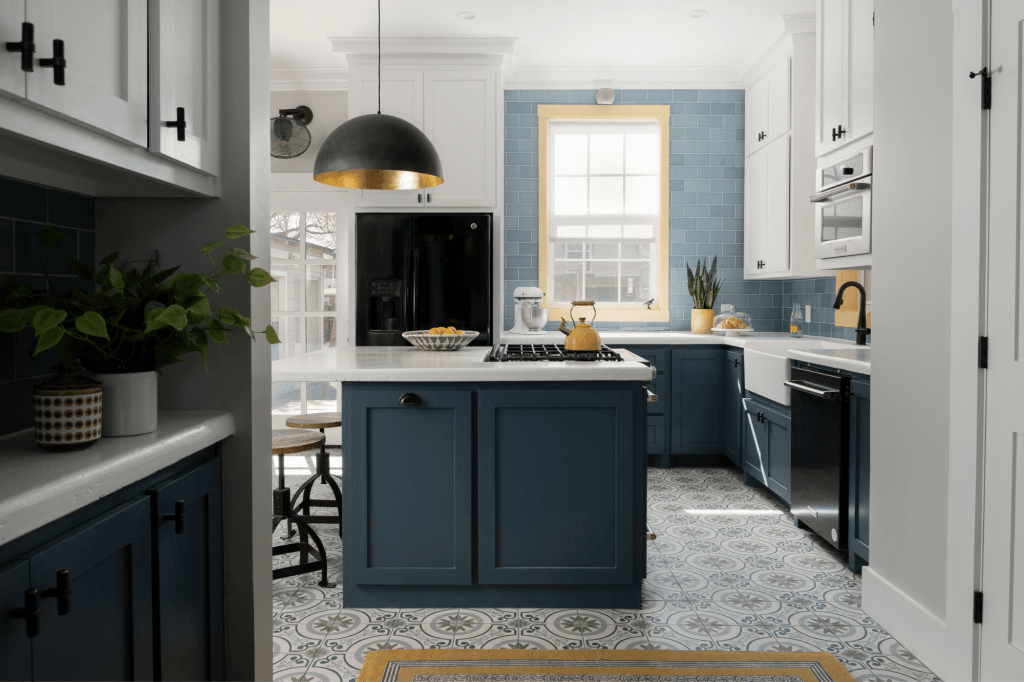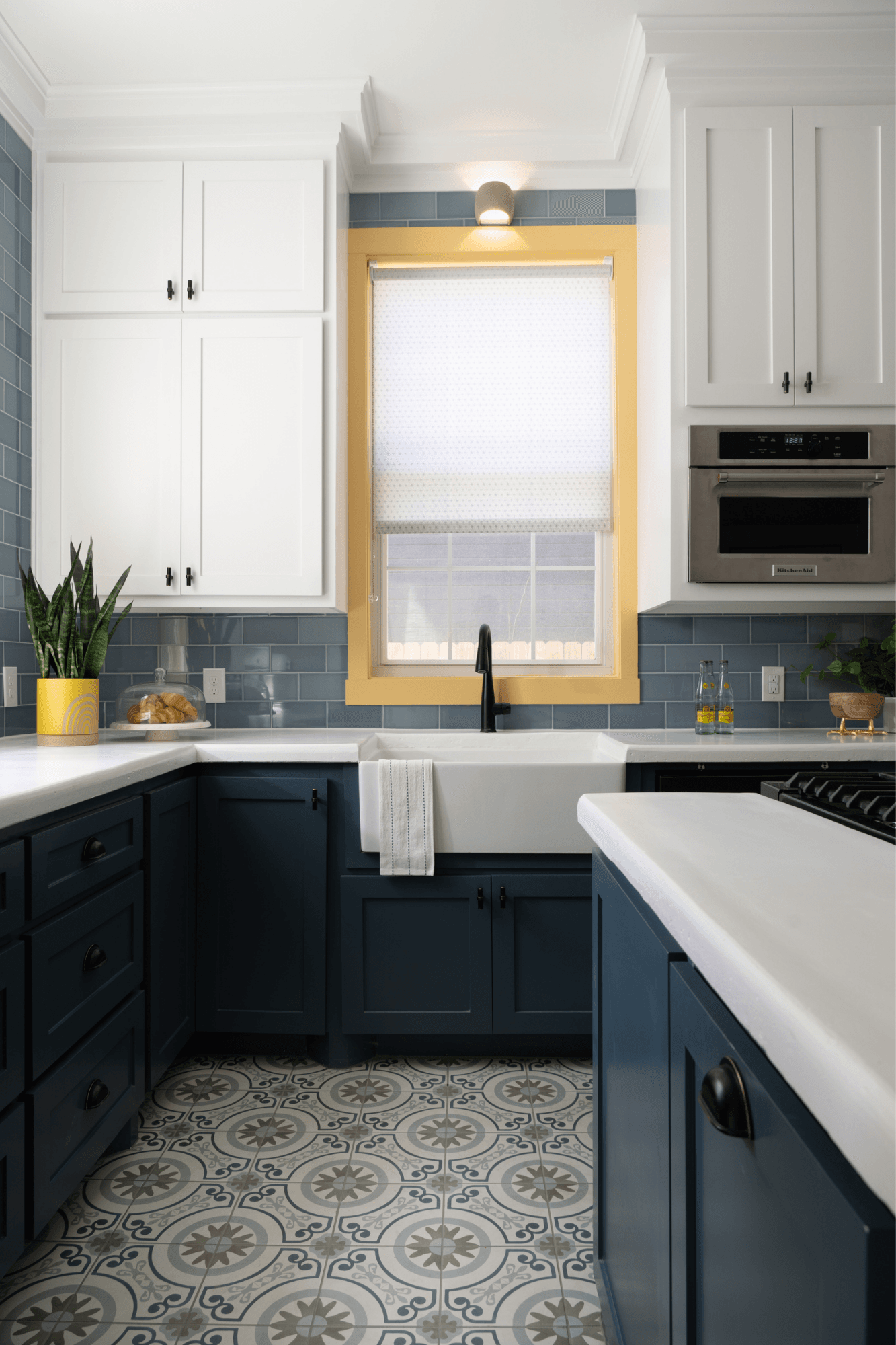 The walk-in pantry (located where the fridge and washer/dryer once stood) boasts floor-to-ceiling storage that even The Home Edit crew would be jealous of. And with all those goods behind closed doors, the kitchen is livable and clutter-free on a daily basis.
An integrated coffee bar turned a shallow nook into usable floor-to-ceiling storage, with a dedicated zone for tea and coffee prep. We utilized all 10 feet of height in this kitchen for cabinetry; the highest cabinets hold seasonal items that need infrequent access.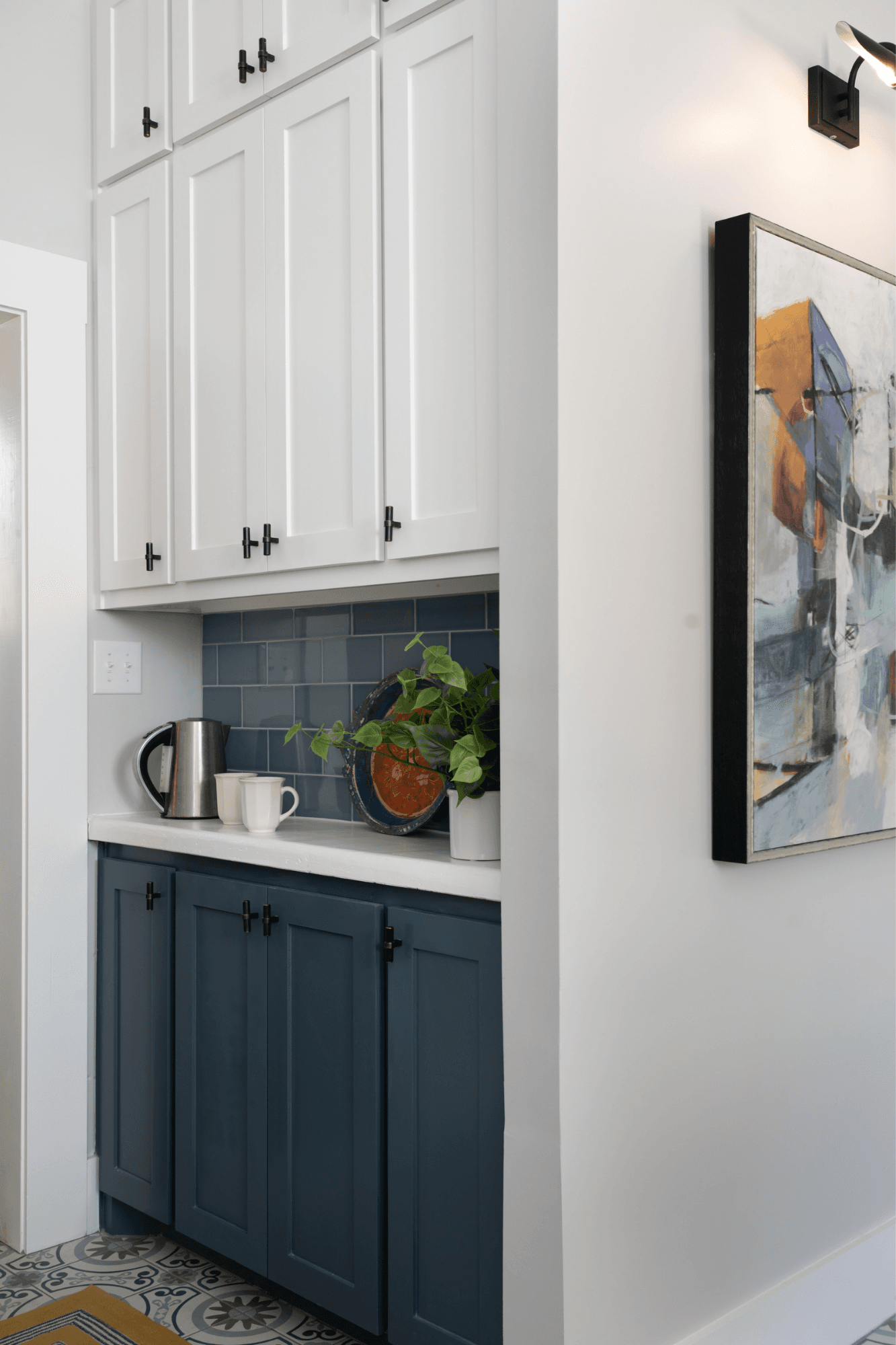 A fresh color palette of deep blue, crisp white and sunny yellow gives the space a current feel, while the bold patterned floor tiles are a nod to the home's history. I love that they have a vintage, historic feel and introduce a dynamic pattern into the design.
And my very favorite design element in this kitchen? The oversize black and gold pendant that steals the show above the island. (Shop it here.)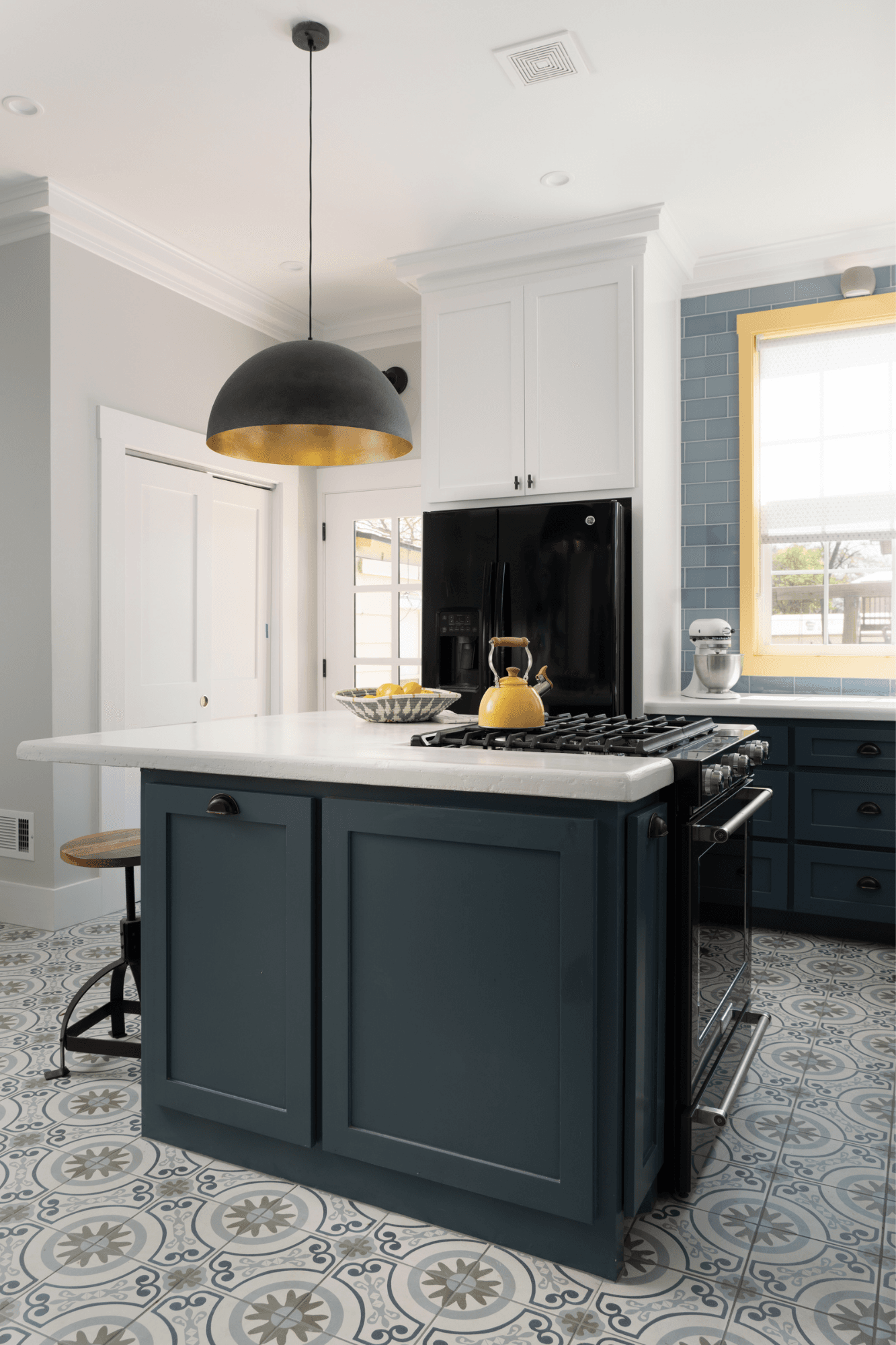 Thanks for touring our historic blue kitchen remodel! Ready for your own kitchen transformation? Inquire here to start your project with Lesley Myrick Interior Design.