Waco Family-Friendly Kitchen Remodel: Before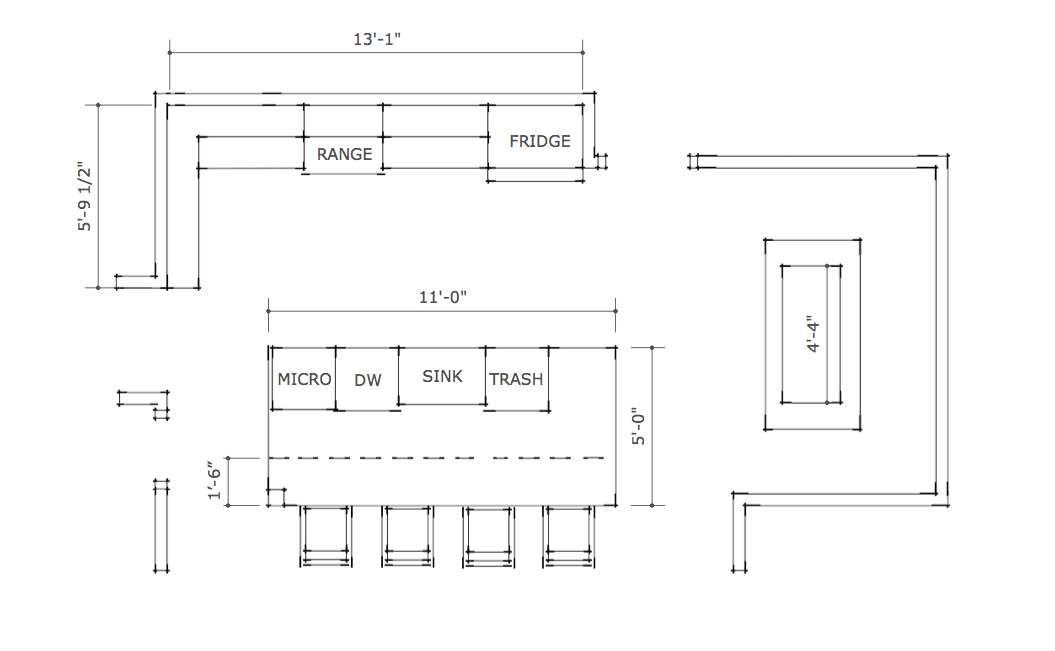 This Waco family-friendly kitchen remodel is in full swing – we're about four weeks in to an eight-week renovation. I love designing projects of this scope. A full-scale renovation means there will be an UHHHMAZING reveal at the end and I can't wait to see it all come together.
Here's the scoop: my clients weren't happy with the layout of their kitchen thanks to a weird floating wall and a strangely shaped island, and there was also a "f**king shiplap wall" (their words, not mine – although I find it hilarious!) that they wanted removed. The kitchen was certainly pretty, but totally average. Greige walls, white cabinets, beige granite, beige floor tiles. You know the stuff. Here are a few before photos to give you an idea of just how borrrring this kitchen was: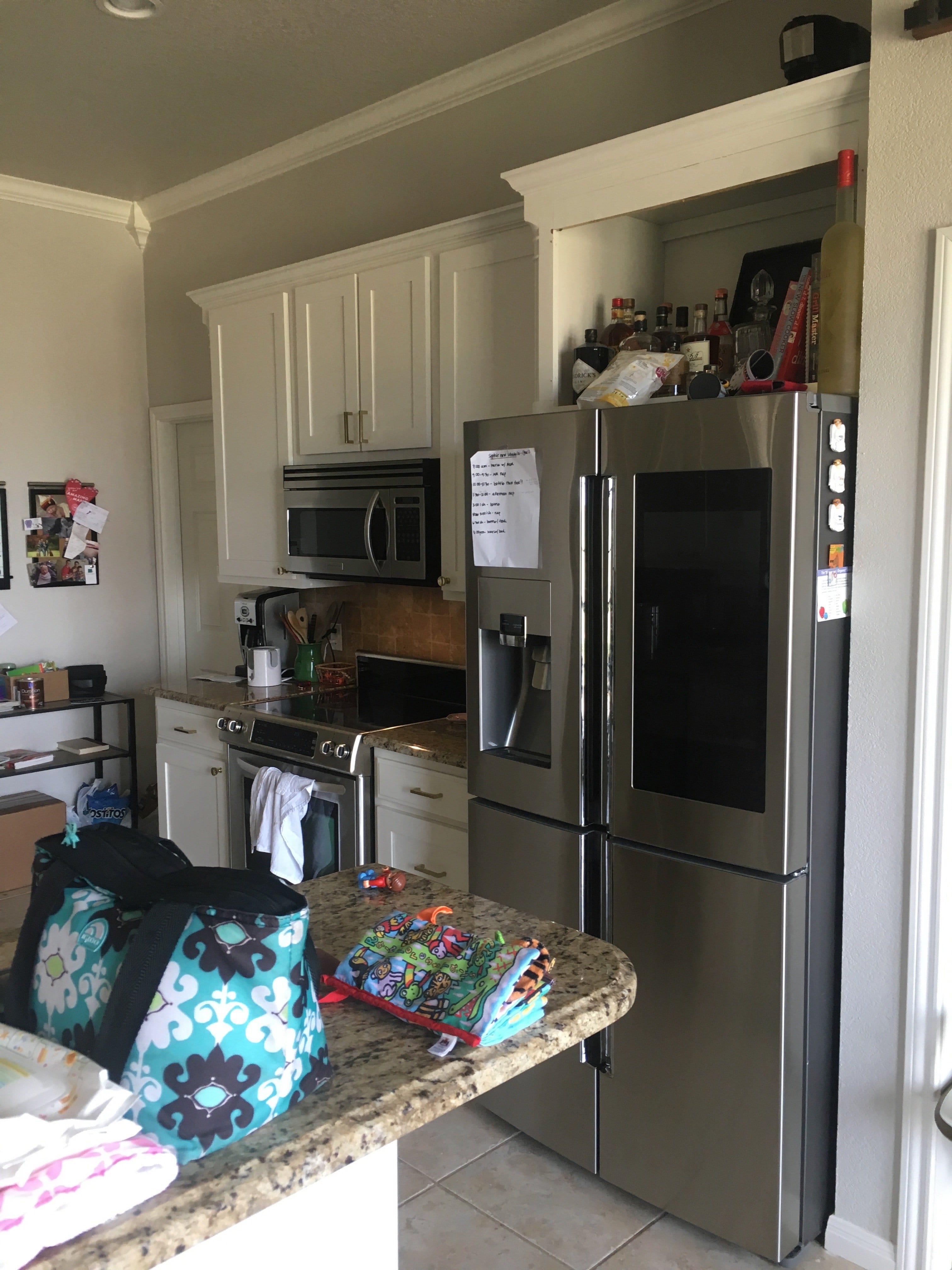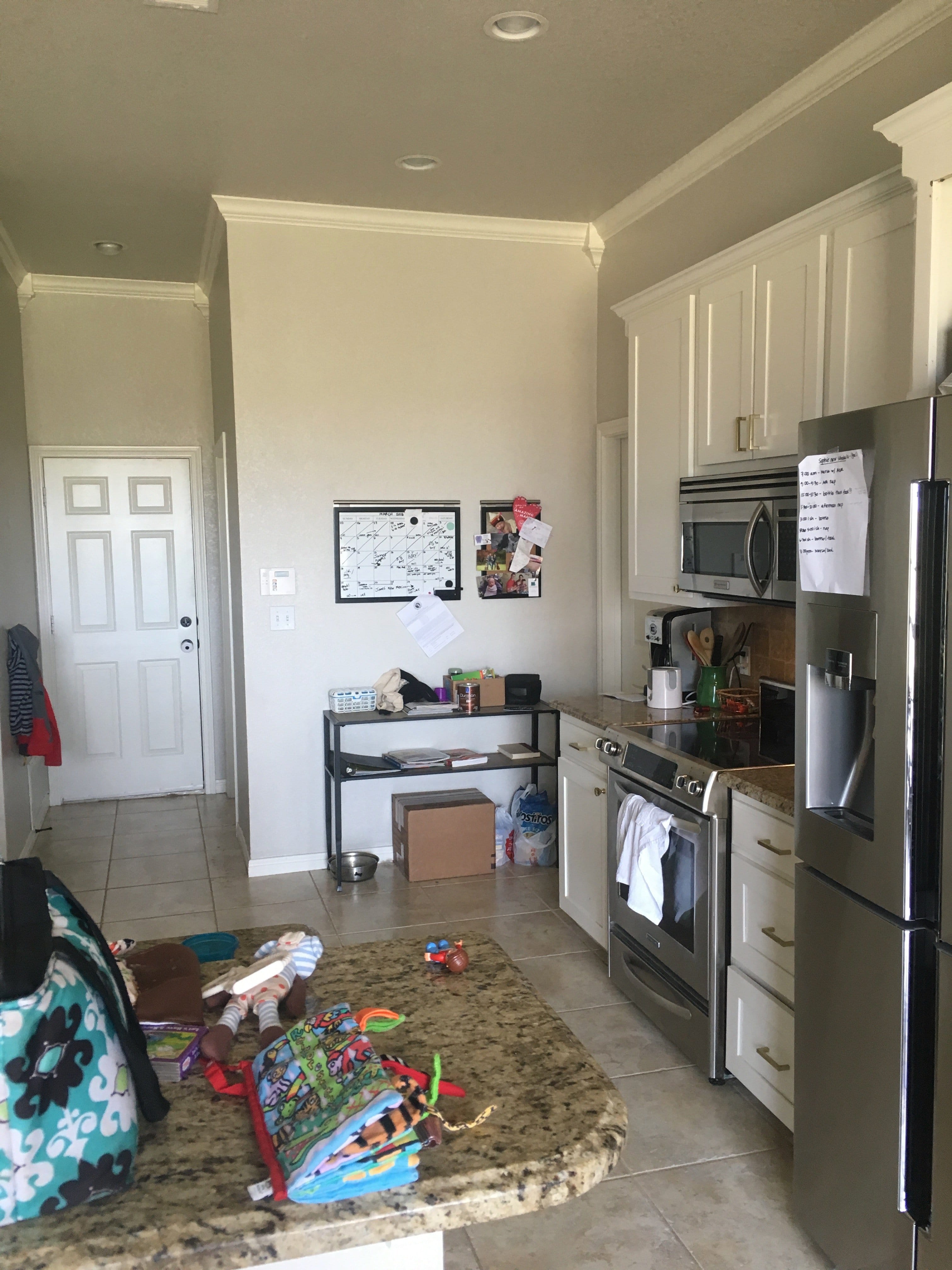 It's not shown in these photos, but there was a huge amount of space between the stove and the sink (located on the island), making working in the kitchen pretty impractical. This family has three young kids and they ain't got time for a badly designed space.
The dining area also left a little to be desired: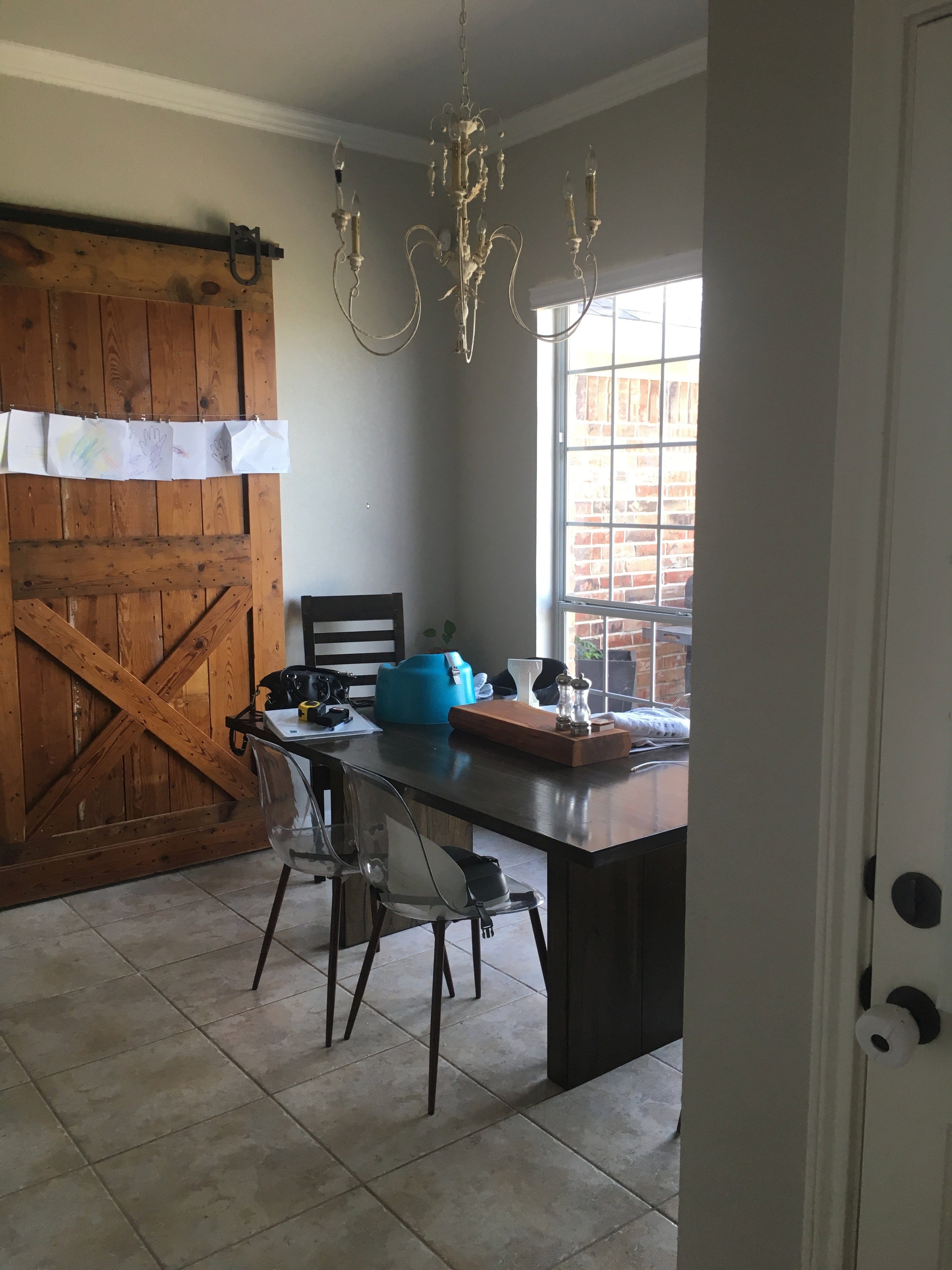 So what's the design plan for this kitchen?
Spoiler alert: it involves teal, funky tile, and some badass pendant lighting.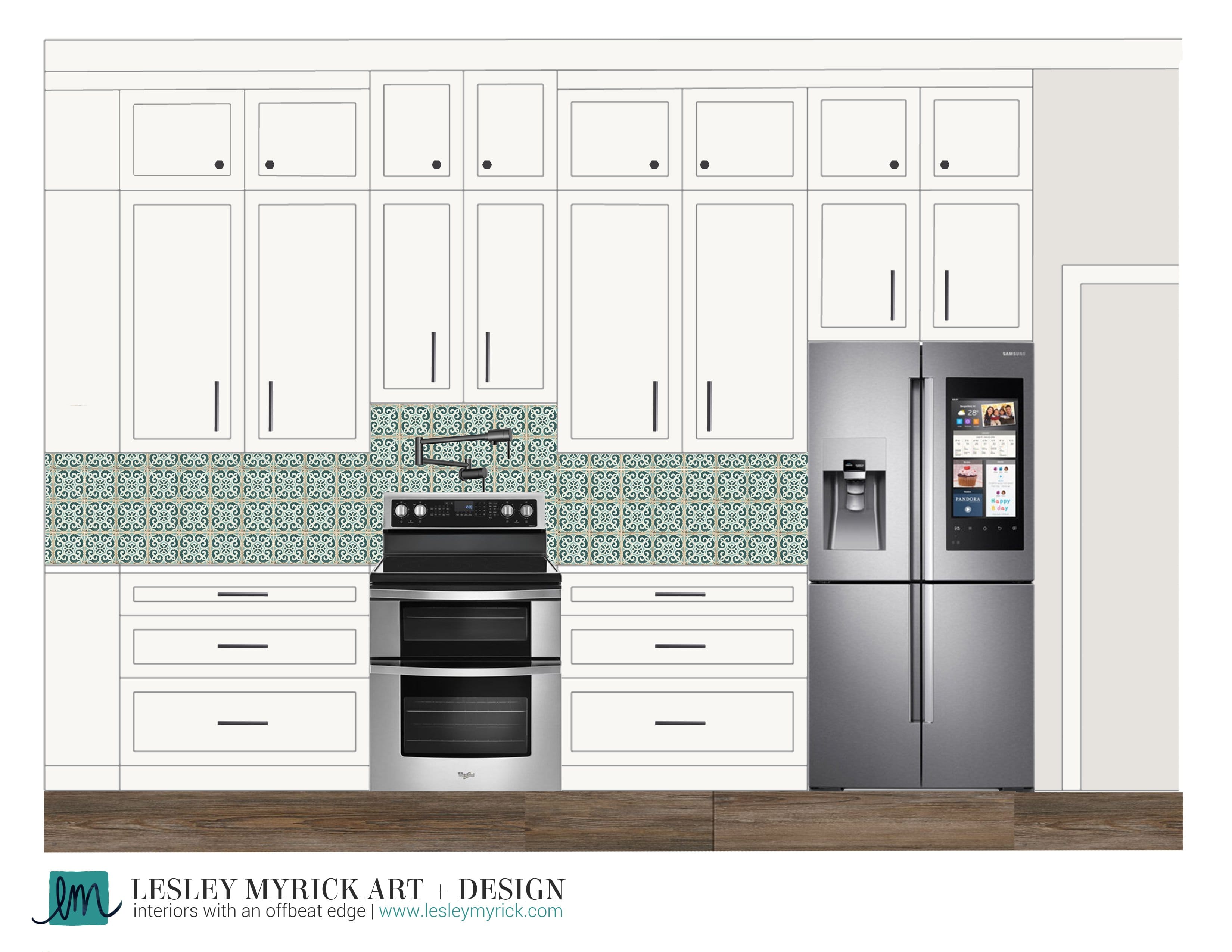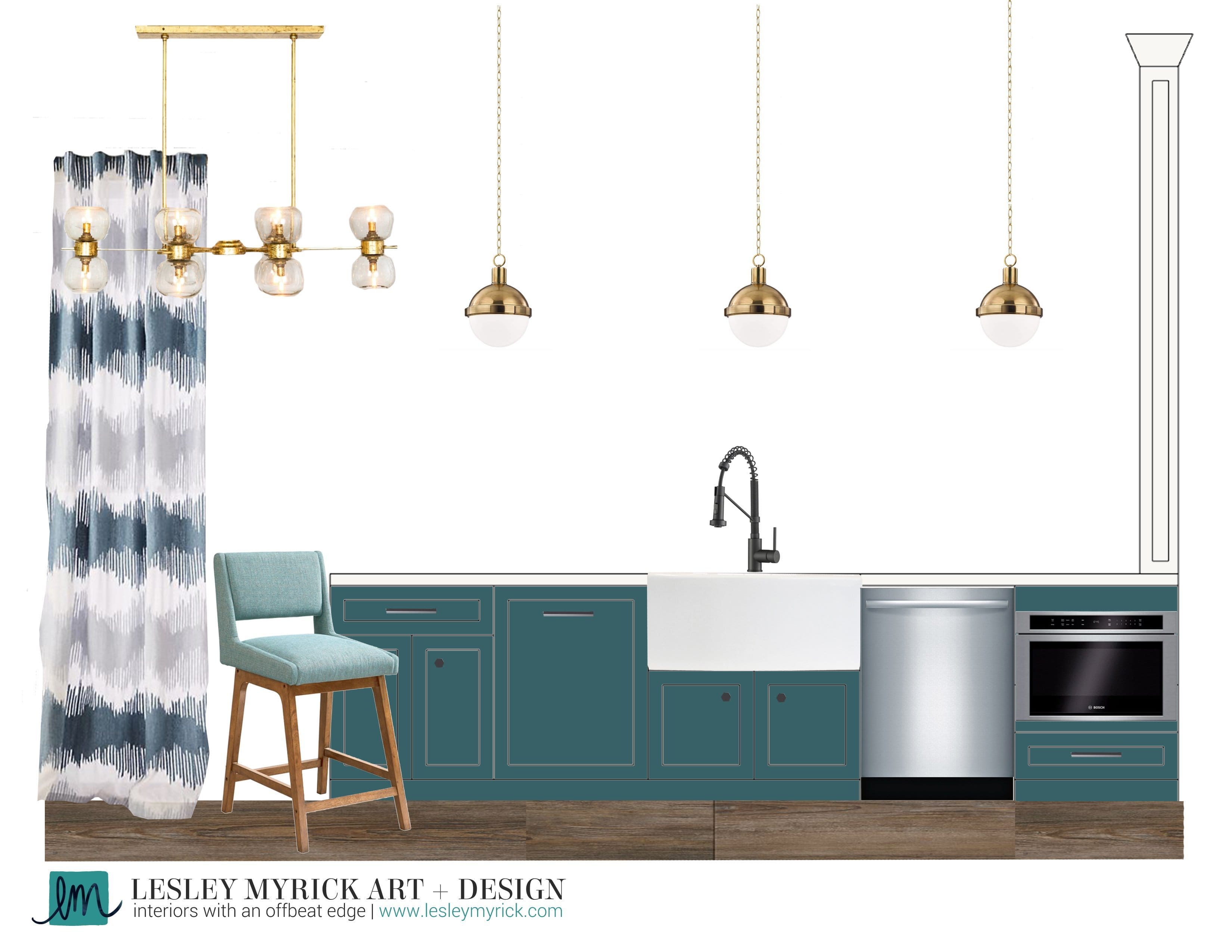 These are two of the moodboards I presented to the clients to communicate the overall vibe and color palette of the space. The layout and some of the decorative elements have changed a bit during the design and renovation process, but I don't want to ruin the final reveal so I'll keep the updates a mystery.
Just know that I might be sneaking a white llama planter in there somewhere, as seen on this pinboard where I've gathered fixture and finish ideas for this remodel.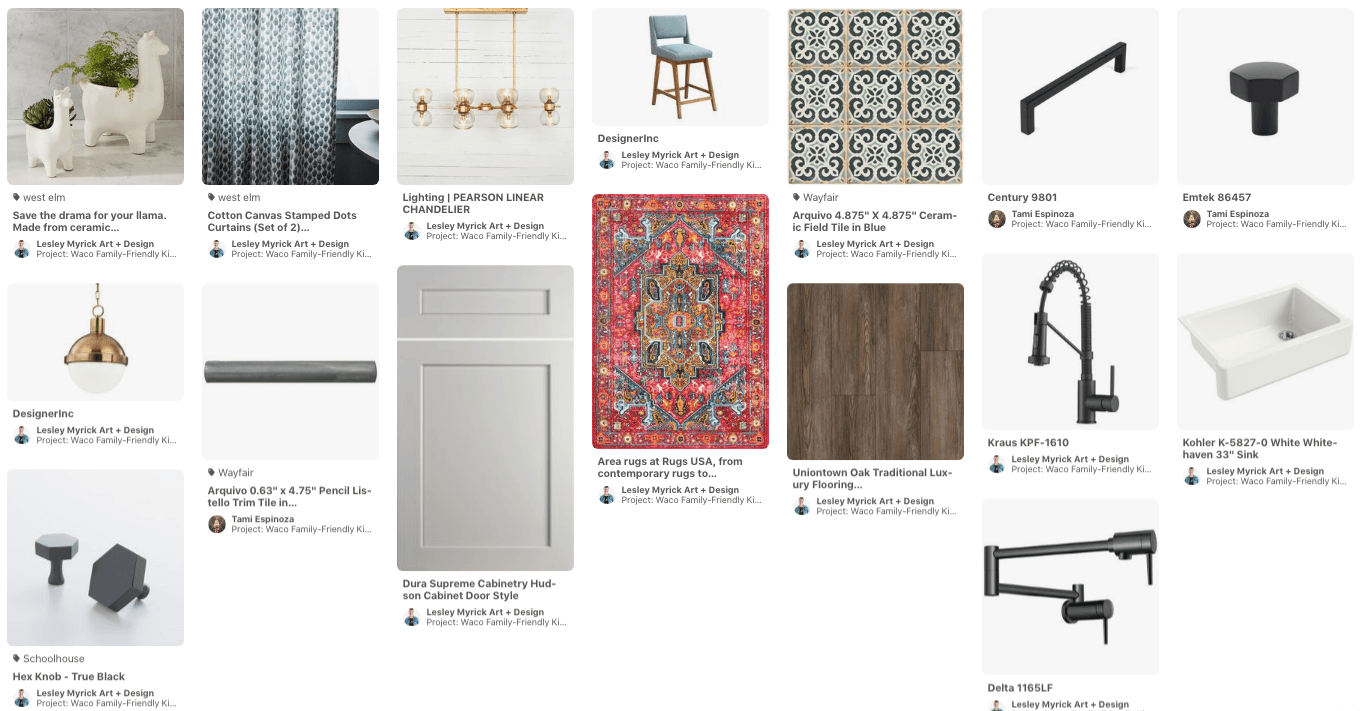 If you're curious, this is how the remodel is progressing: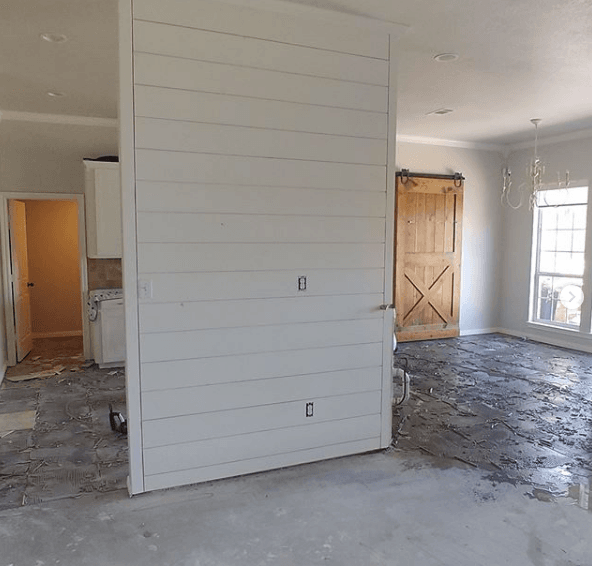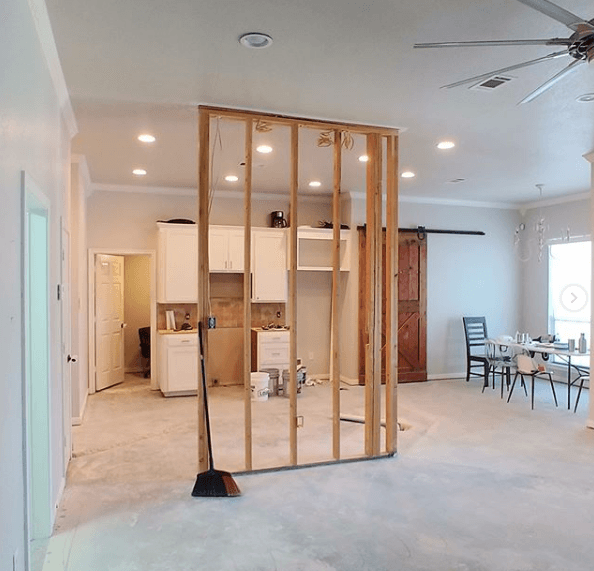 Buy-bye, fake shiplap. That wall is already gone entirely (replaced by a sturdy support beam hidden in the attic) and things are moving quickly on this Waco family-friendly kitchen remodel. Big reveal coming in a few months!
Ready to start your design project? Learn more about our services or inquire with project details to get started.