5 AirBnb Decorating Tips to Become a Superhost
Do you have a guest room or property that you'd love to list on Airbnb, but you're not sure how to decorate? Are you looking to create a cozy and welcoming space for guests to enjoy and become a Superhost in the process? I've got you. These five Airbnb decorating tips will help you create a kickass space your guests will remember and keep them coming back.
Tip #1: Create a Statement Mural
Whether this is a beautifully wallpapered wall in a bold pattern or a commissioned mural that you hire an artist to paint, a statement wall is a critical piece of your Airbnb design. Everybody is on social media these days and looking for that stunning backdrop for a photo op. Give it to them.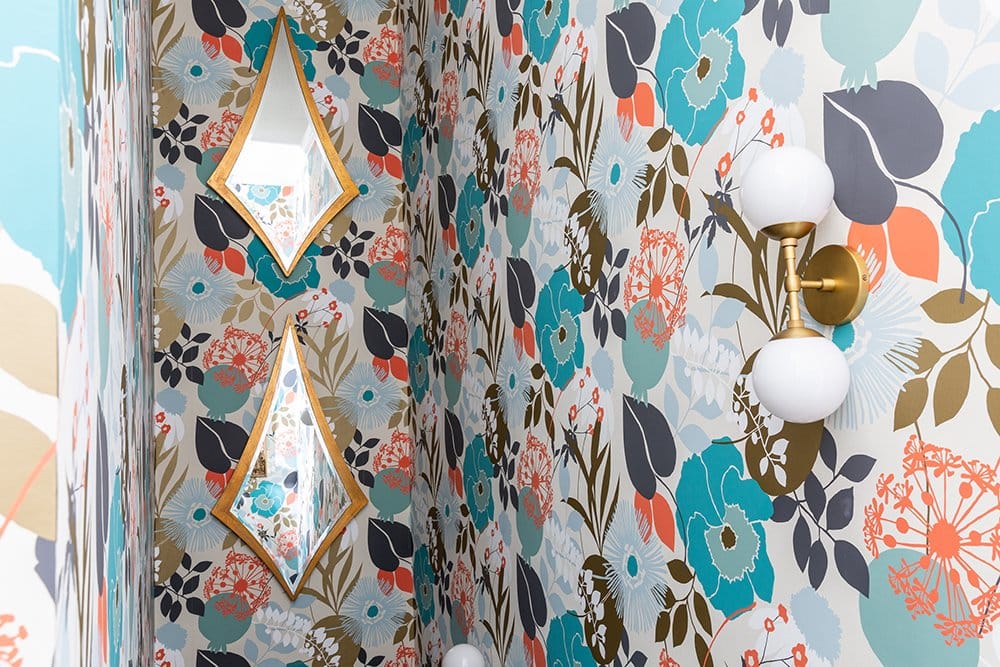 Give your guests a beautiful wall to stand in front of, snap photos and share all over their social platforms. It will get people interested in and talking about your place (think free marketing!) and help you stand out in the crowd.
Tip #2: Invest in a Quality Mattress
Ever had a bad night's sleep on vacation? If you have, I bet you remember where and don't have any plans to return, am I right? No one wants to pay to stay somewhere and not have a comfortable night's sleep. So when you're furnishing your space, be sure to invest in a quality mattress.
No, it's not a sexy purchase. It's not something that will jump out at first glance or add a visual wow factor to your space, but your guests sure will appreciate it. A good night's sleep is so restorative and rejuvenating, so it's definitely a worthwhile investment.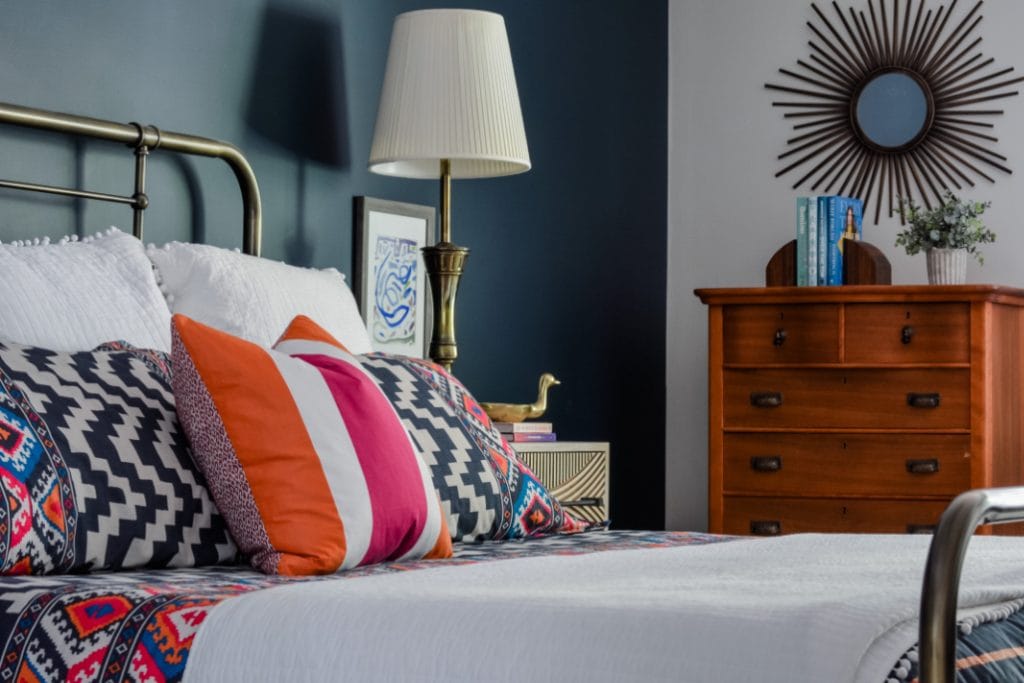 Tip #3: Layer Your Lighting
Lighting is arguably the most important component of design, particularly when creating a cozy or intimate space. Different types of lighting serve different purposes (more on that here), and layering different types ensures both functionality and the "feel good" factor.
Every space should have bright overhead lighting, yes. But the lighting scheme should extend beyond that to include table lamps, floor lamps, sconces, etc. And your bright light should even be on a dimmer switch. The goal in doing so is to give your guests the flexibility to control the mood and ambiance of the space, so they can maximize their comfort.
Tip #4: Invest in a Great Rug
Think about getting out of bed in the morning on vacation. When your feet hit the floor, if they sink down into a luxurious plush rug, your day is off to a good start. A soft cozy rug is a simple pleasure, for sure, but definitely, something guests will appreciate.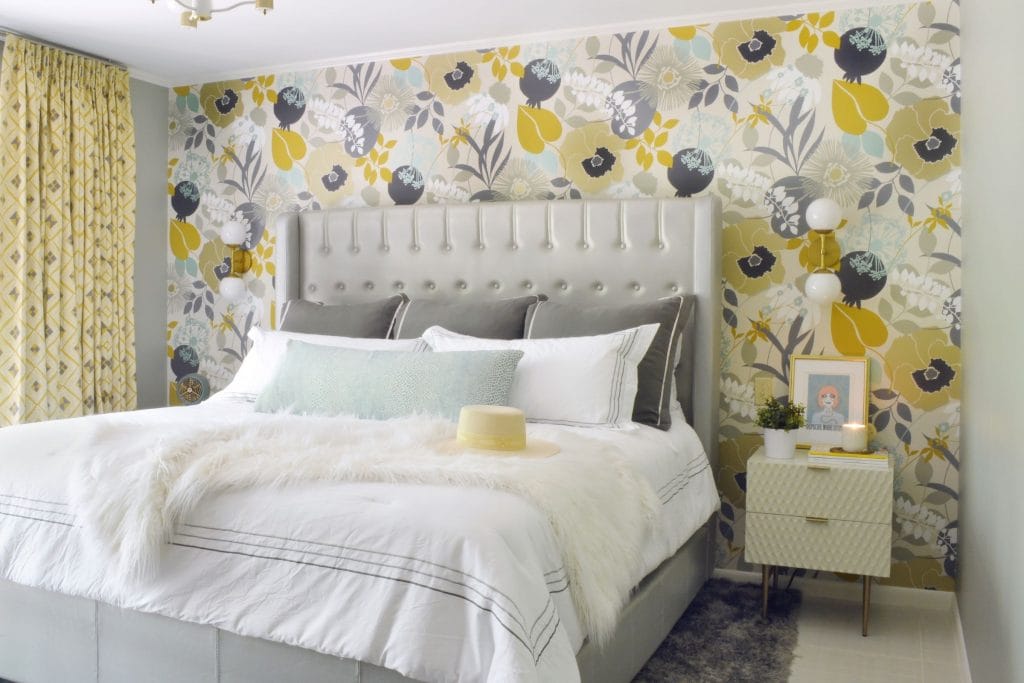 A great rug can be an investment, but it's one that offers both visual appeal and comfort. It's definitely an item I recommend splurging on so that you can get something that offers comfort, quality, and durability. Comfort is always the goal when it comes to a great guest space, and a really plush soft rug is the perfect finishing touch.
Tip #5: Show Your Personality
The last of my Airbnb decorating tips is to show some personality. Now, this differs a bit from how you would decorate the rest of your home. I'm not suggesting the use of personal photos or mementos, but rather infusing your personal style into the decor you select for the space.
In general, local photography or pieces of art that relate to your location are a great option for Airbnb decor. Your guests are vacationing and want to remember where they stayed, so your accommodations should reflect the vibe of where you are. Give your space some funky flair and your guests will want to come back.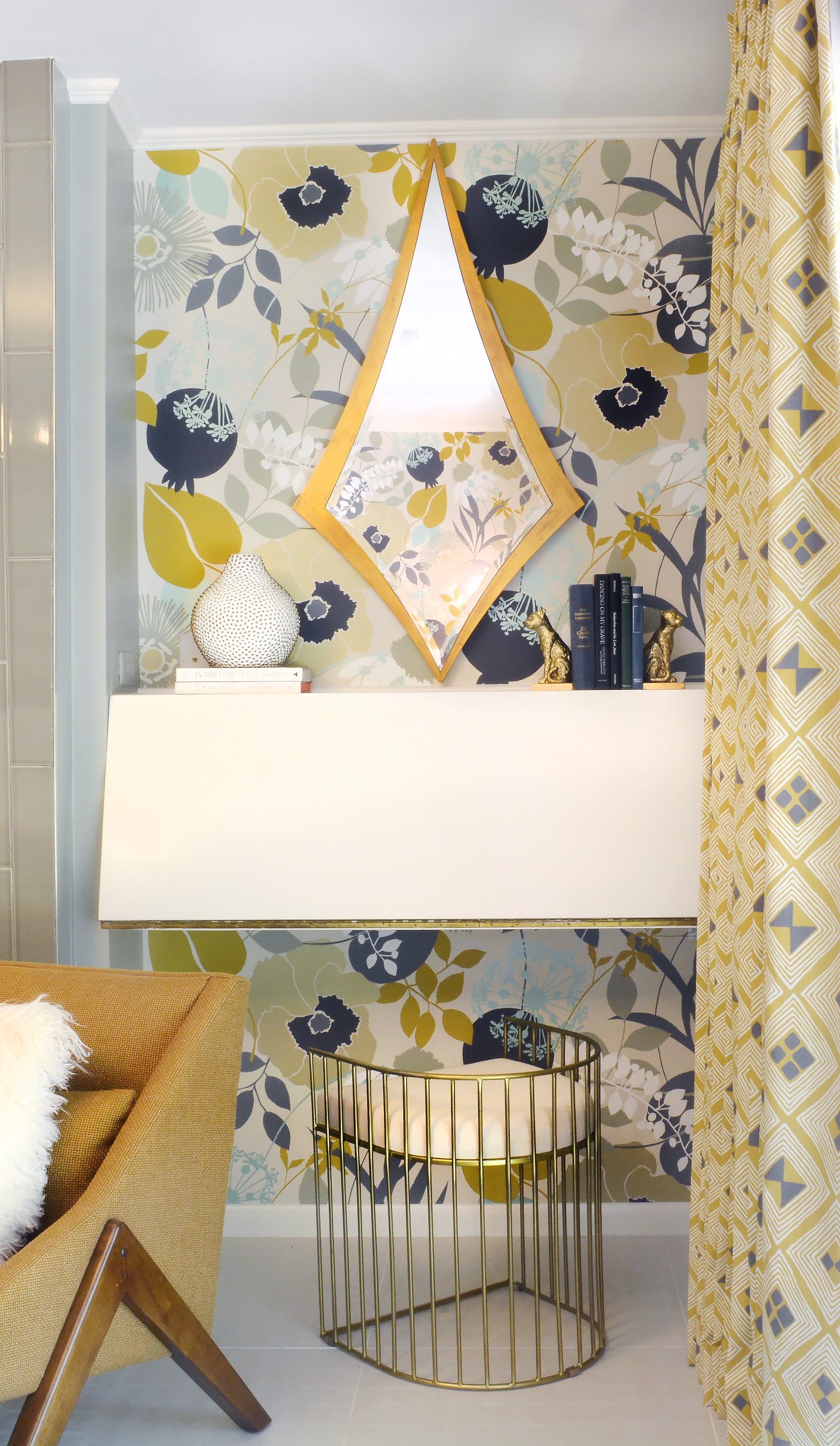 These five Airbnb decorating tips are really going to take your guestroom or rental property to the next level. Create a statement mural everyone wants to use as a backdrop for social media selfies. Invest in a really good mattress. Add layered lighting to give your guests control of the ambiance. Include soft area rugs for added comfort. And be sure to show your personality with super cool decor that guests will remember.
Designing and decorating an Airbnb or guest suite can be so much fun. It's an area where you can really play around and do something different from the norm. Find that key balance between a restful calm vacation space and something unique and offbeat that guests will rave about.
If you need some help pulling together a great guest suite or an Airbnb place, you know I'd be happy to assist. Let's work together to make your Superhost goals a reality.