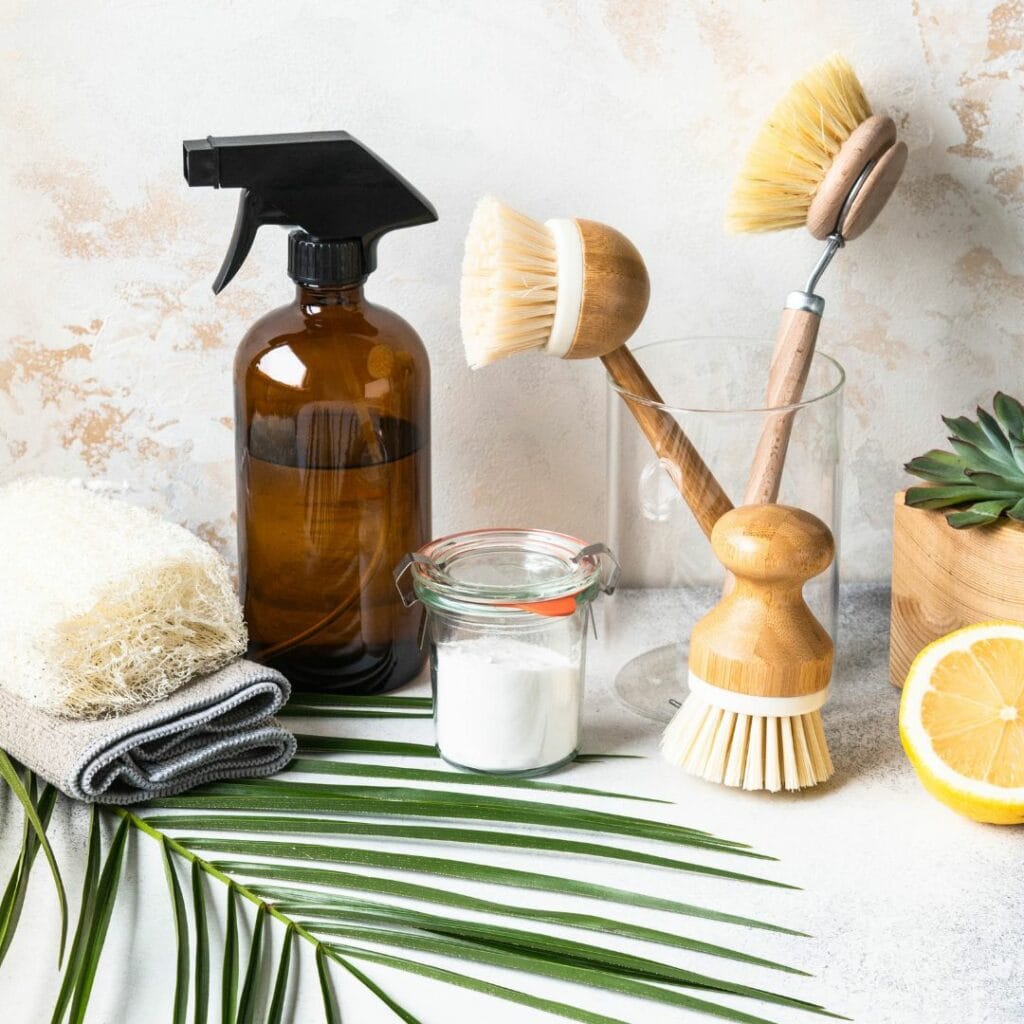 The holidays are over, the decorations are put away, and it's time to get your home back in order for the new year. While a deep cleaning is probably high on your to-do list, it's also important to clean and maintain your furnishings and decor regularly throughout the year so that they look their best for as long as possible. Amazeballs interior design is only part of what makes a space shine; maintaining your home is what will continue to make your home feel cared for. Sixteen years in the interior design business means I've accumulated some handy home maintenance tips from my most trusted vendors. They are not all-inclusive, but a great start to caring for your furnishings and decor.
General Maintenance Tips
To protect surfaces, always use drink coaster and placemats. Wipe up any spills immediately. Use protective trivets under hot dishes. Cover the bottoms of all tabletop accessories with felt pads to avoid scratching.
Don't expose wood to extreme changes in humidity or place wood or furnishings in direct sunlight – UV window film is a great way to (safely!) let the light shine in.
Caring for Marble
Our stone experts recommend using a PH-neutral stone cleaner such as Miracle brand in a concentrated form on all stone, marble, and granite.
Plumbing Care
Our plumbing experts recommend using Flitz products for the care of your plumbing fixures (like bathroom and kitchen faucets).
Specialty Glass Care
Our glass installer recommends using only Sprayaway Glass Cleaner on glass surfaces such as dining room tables, painted glass, stained glass, antique mirrors, and bronze mirrors. (The key is to avoid ammonia on these surfaces to preserve the glass.)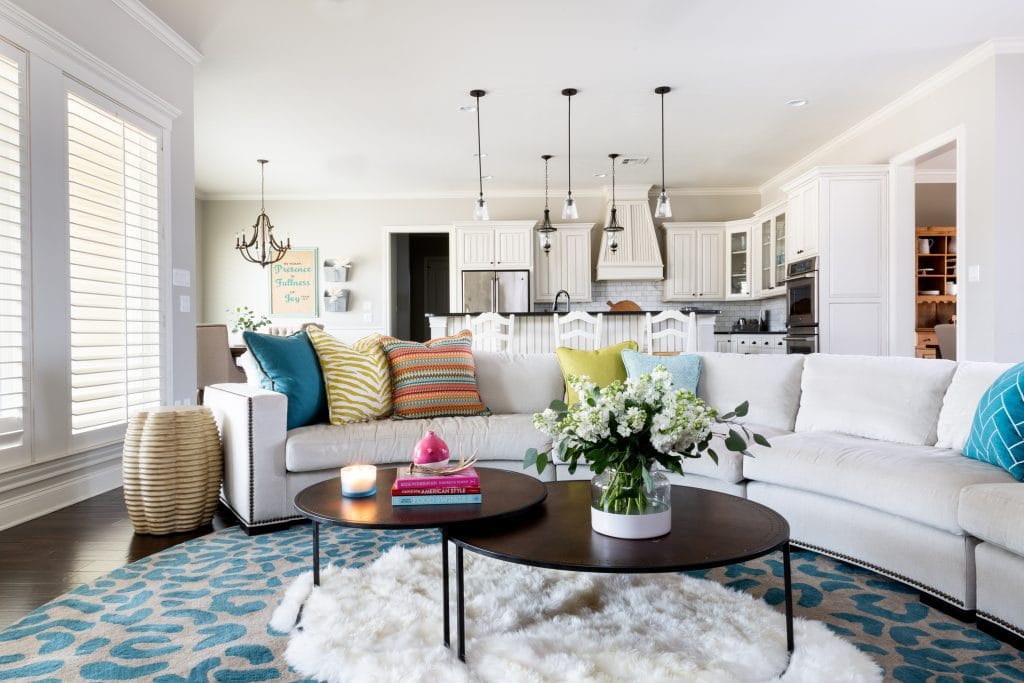 Carpet Maintenance
Our carpet experts recommend using Capture Carpet Care Kit to clean up any spots on your carpet and area rugs; however, check each carpet for specific vacuum and cleaning recommendations.
Upholstery Care and Cleaning
Upholstered pieces are usually marked with a cleaning code, like "S" or "W". You'll often find these codes on the underside of the seat cushion, or you can contact the interior designer or showroom where you purchased the piece. Here's what those mean and how to care for them:
W – Lucky you, your upholstery can be cleaned with water. You can typically use water with a little bit of mild detergent, or an upholstery/carpet cleaning product.
S – "S" fabrics can only be cleaned with solvent-based cleaners – water will leave a noticeable mark or stain. Act quickly when spills happen! If the stain isn't treatable by you, consult a professional upholstery and carpet cleaning company like Fiber-Seal.
S/W – This code isn't commonly used, but it means a combo of water and solvents can be used. Always use solvent cleaners when possible, or call in a pro.
X – Usually found on blinds and shades, "X" means the material is not cleanable with water or solvents and can be vacuumed only.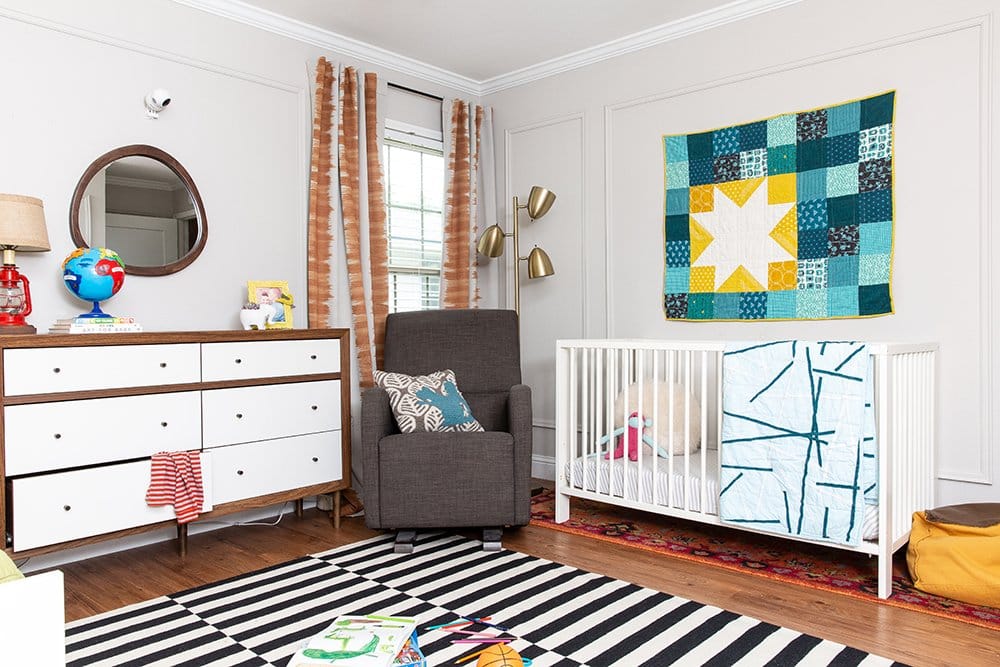 Caring for Wood
Periodically buff wood furniture with a lint-free cloth to renew the shine. Use a damp cloth of distilled water or with a one-to-one vinegar and distilled water solution to wipe up spills. Buff dry after wiping. Once a year, apply a coat of Danish oil.
All furniture that sits on wood floors should get felt pads added. Don't rely on the adhesive that comes with felt pads (because as you've probably found, it doens't last that long!), but rather, use hot glue to ensure the pads stay in place.
To clean and maintain hardwood floors, use a wood floor cleaner like Bona that won't leave buildup.
Interior design is an investment, and these home maintenance tips will help your furniture and decor look fresh and new for as long as possible. If it's time for a refresh, we'd love to work with you to bust out of your boring home. Learn more about working with Lesley Myrick Interior Design.