Before and After: A Light + Bright Girl's Bedroom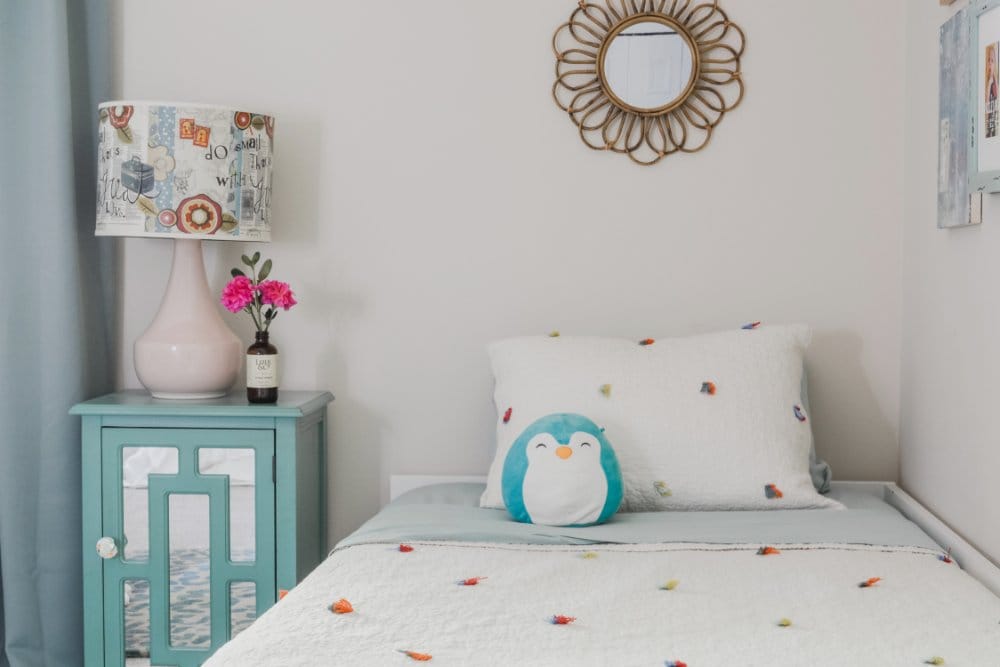 I'm so excited to share the before-and-after of a light and bright girl's bedroom with you! This project is extra-special to me, because it belongs to my 3-year-old daughter Hasley.
She was less than 2 years old when we moved to Macon, Georgia, so at that time she didn't have a lot of opinions on design. I can assure you, that has all changed! After I photographed her room we swapped out her bedsheets for a set with pink hearts, and the leopard rug was exchanged for a fuzzy white rug with pink (of course), mustard, and dark grey accents. Her interior designer mom might love aqua, but Hasley is obsessed with pink!
Anyway, onto the before and after. Here's a shot from the online listing photos of what her room looked like when we bought the home: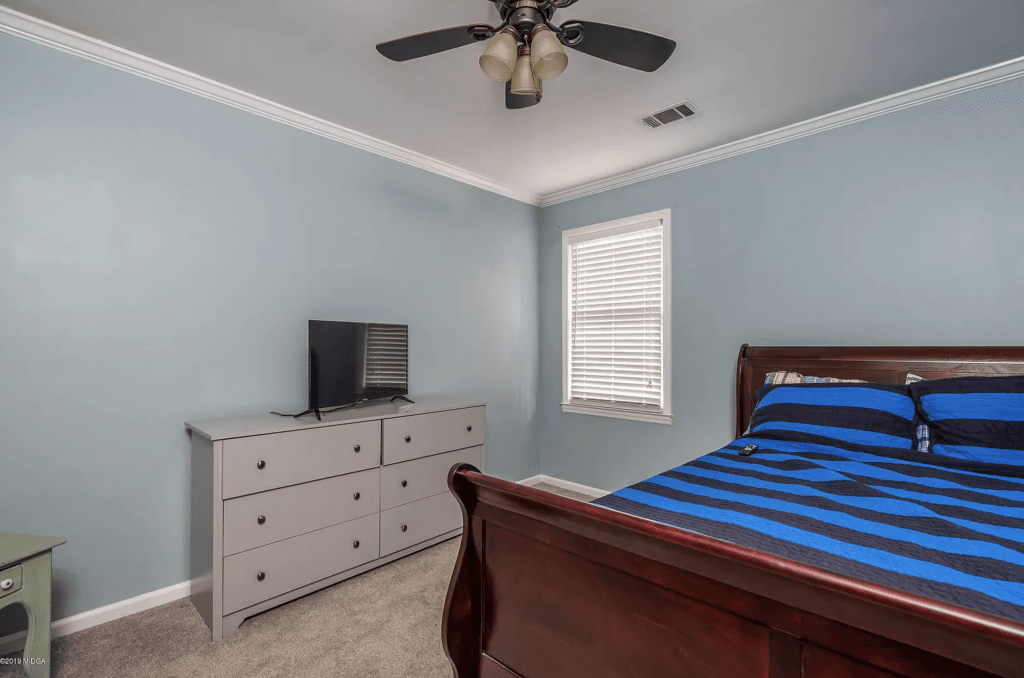 And here's what it looks like now from the same angle, after I waved my magic interior designer wand (and learned how to hang wallpaper during quarantine!):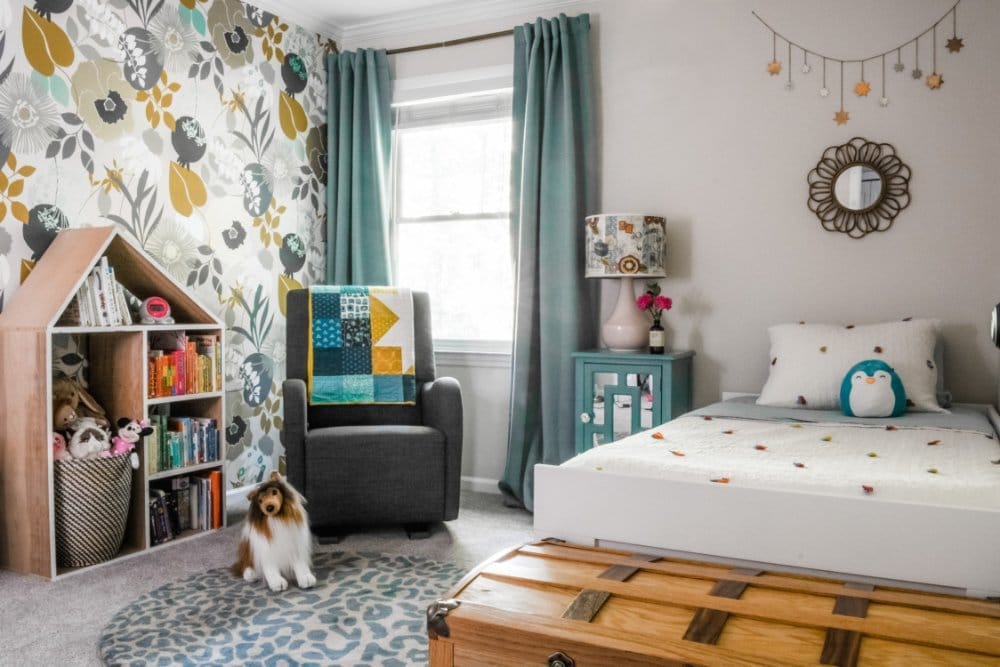 Keen-eyed followers will probably recognize the wallpaper from this Mid-Century master bedroom, and the leopard-print area rug from this colorful Farmhouse living room. Guilty as charged! I loved that wallpaper so much I knew I wanted to use it in my own home, and we used a 4′ round rug for Hasley's room instead of the custom 12′ round size we commissioned for our client's living room.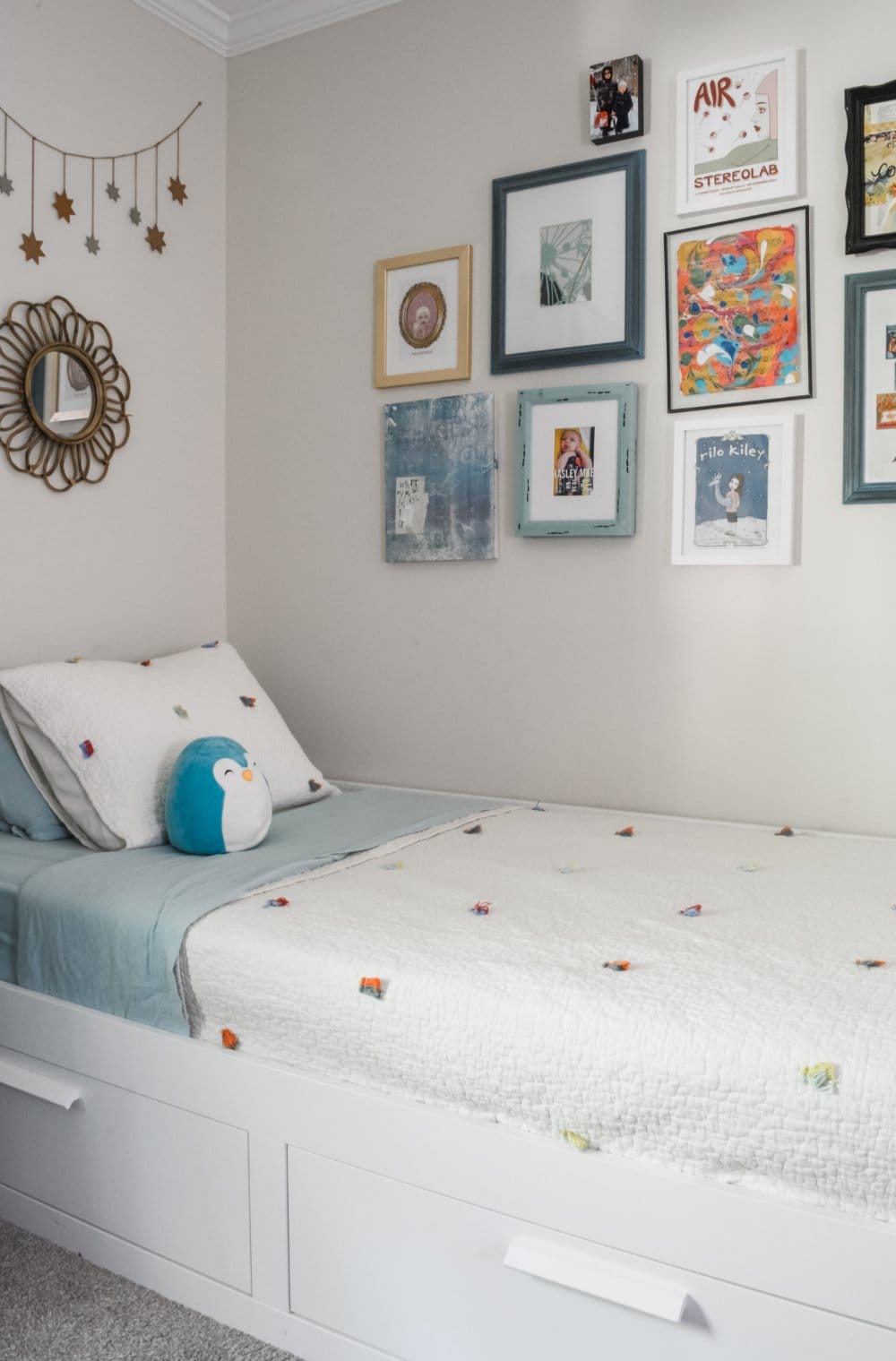 I like to design kids' rooms with a neutral foundation that will last a long time, and with colorful accents that can be changed and updated as tastes change.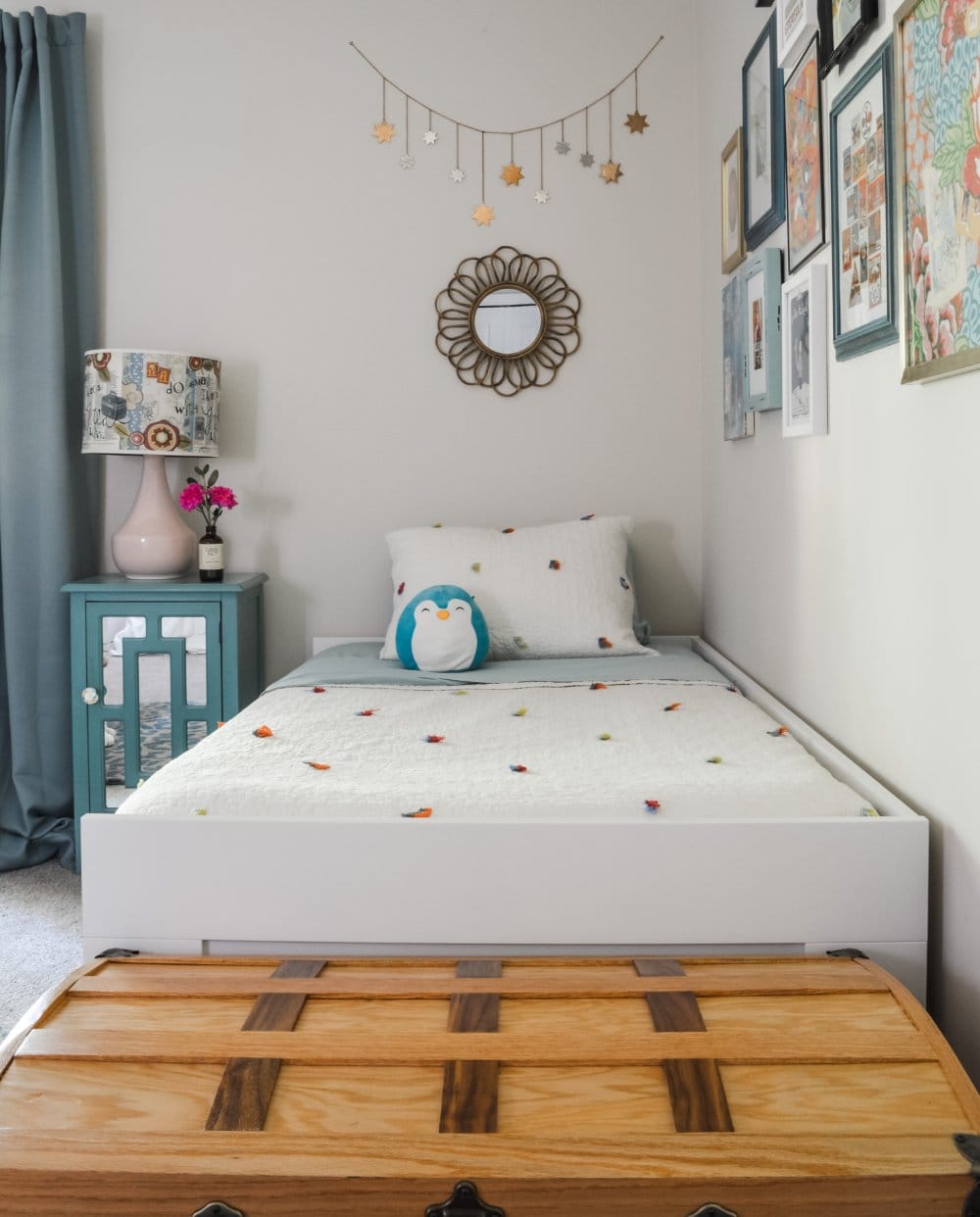 We re-used a lot of furniture from our Texas home, too. Her aqua nightstand used to be in our master bedroom, and her white trundle bed belonged to her older brother.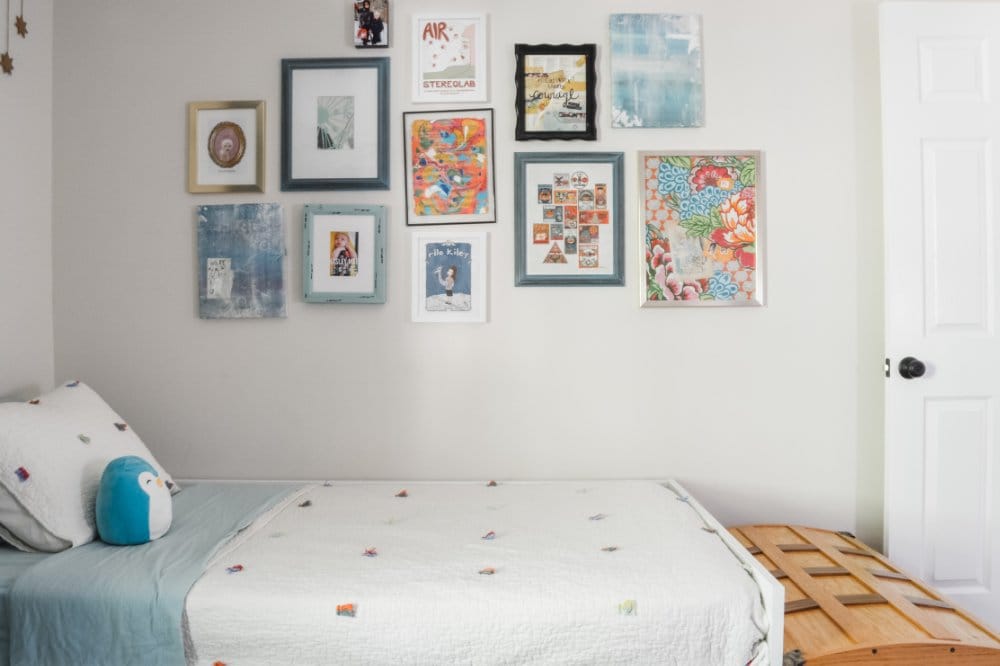 The gallery wall is a collection of vintage illustrations from Seventeen magazine, illustrations from a book by artist Tara McPherson, collage art that I've made over the years, and family photos.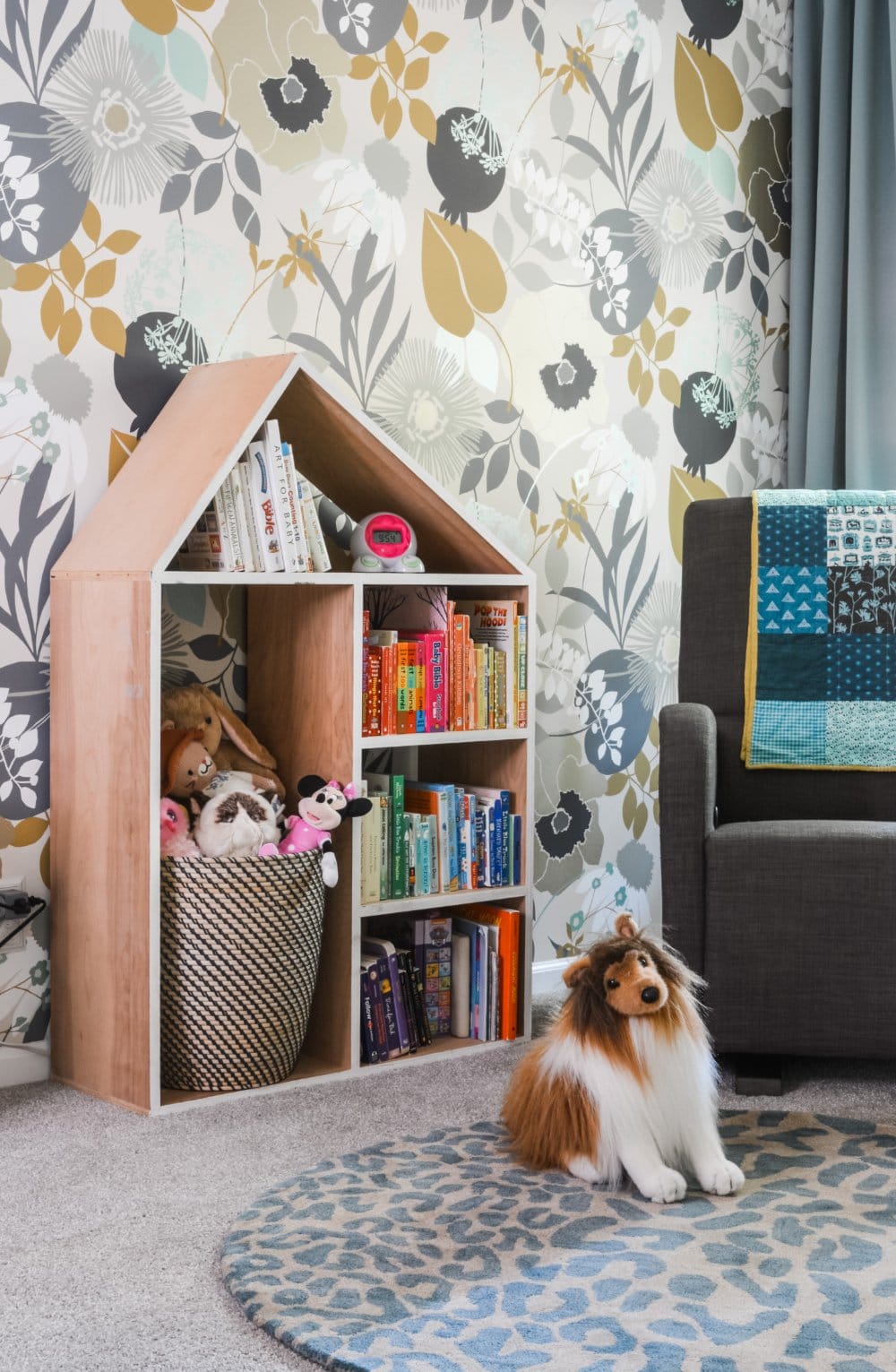 I love the wallpaper in this light and bright girl's bedroom, and while the oversize floral pattern has a playfulness to it, it's sophisticated enough to last her for years. I'm hoping she doesn't get tired of it, because I hung it myself! At the start of quarantine this year I was looking for home projects to do to keep my busy, and this is the first time I've hung wallpaper. And I assure you, it will also be the last. I'm not cut out for that kind of DIY work.
I think Hasley is pretty happy with her new space – and even happier now that we've made changes and added more pink to the room.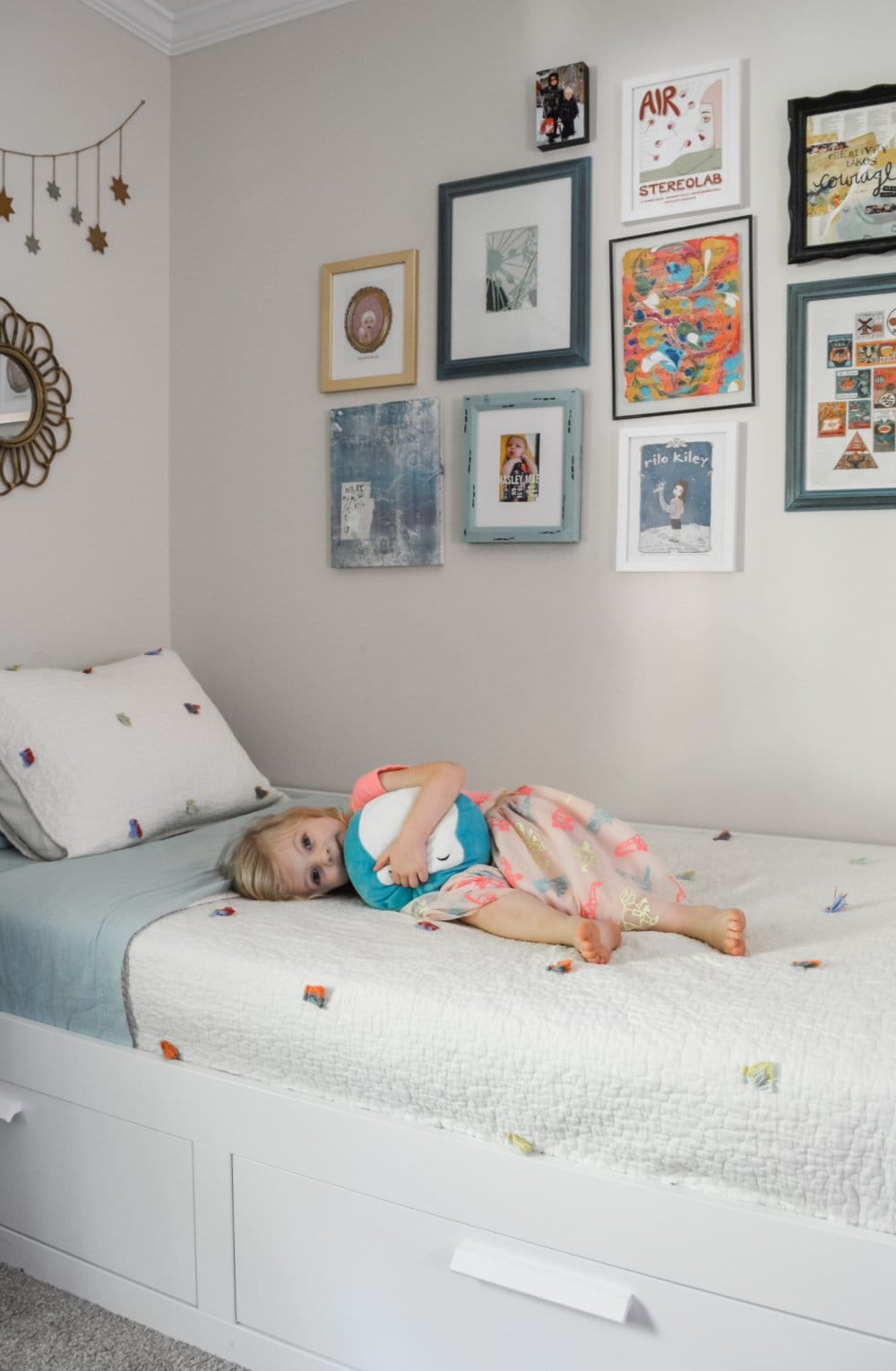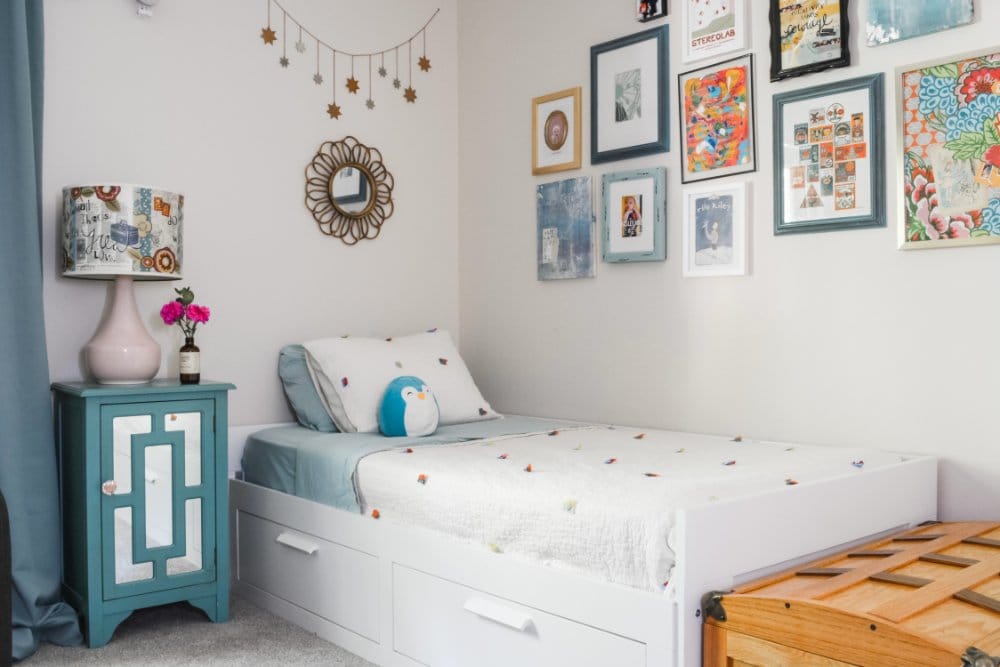 Ready to start your design project? Learn more about our services or inquire with project details to get started.