How much does it cost to decorate a house?
Get ready to kickstart your interior design project and plan your budget like a boss! Download our super helpful guide with room-by-room furnishing budgets and printable worksheets.
This story about what I wish I'd known about painting kitchen cabinets has a happy ending…because I finally invested in paying someone to paint them after royally screwing up the paint job myself. There are a lot of awesome tutorials out there about how to…
READ MORE...
Ever wondered how to become an interior designer? (No? Just me?) I don't have a definitive guide or handy-dandy checklist for you, but I do have my story about how I became an interior designer, including what was the most useful part along the way…
READ MORE...
Residential interior design is my jam (and my bread and butter! #PunIntended) but sometimes an offbeat exterior project comes my way and it's such a cool opportunity I'll put aside sourcing sofas and pillows. Since 2016 I've been partnering with Mission Waco, an awesome local…
READ MORE...
Get ready to nerd out with me – I'm gonna show you what the interior design process looks like. This is a question I get asked a lot, as the process can seem a bit mysterious if you've never worked with a designer before. There's…
READ MORE...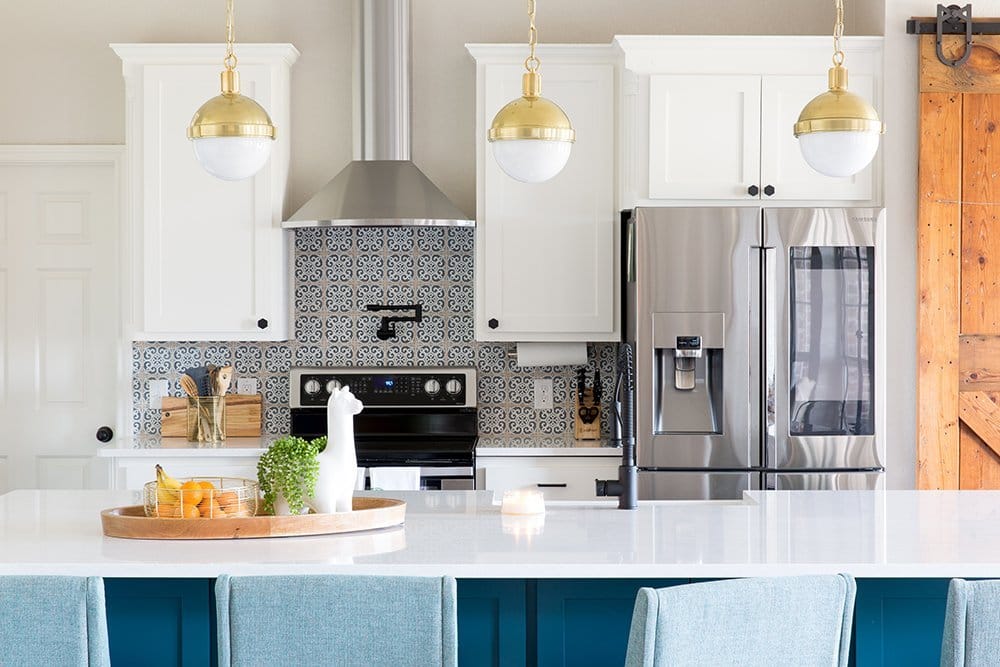 I looooove me a good project reveal! This Waco family-friendly kitchen remodel was such a blast to work on, and any time a client gives the go-ahead for a bright blue island you just KNOW the end result is going to be smashing. If you…
READ MORE...
If you've recently shopped for a sofa, I can bet you got pretty overwhelmed with all the decision-making. Sofa, or sectional? A tight upholstered back, or loose cushions? Do you need a matching ottoman? Leather, or fabric? Do you need performance fabric for a sofa?…
READ MORE...
I'm not usually into pastels, but I'm bonkers in love with this blush and grey girls' bedroom moodboard. (I mean, seriously, that tufted velvet sofa is amazeballs!) This moodboard was part of a Design Kit for a fave client's tween daughter and stepdaughter. You might…
READ MORE...
I've been dreaming and scheming about hosting a weekly Facebook live show for a while, and now, IT. IS. HAPPENING. Let's hang out every week on Facebook and talk about how to banish boring and create a kickass home you love. You might have noticed this is…
READ MORE...
Interior designers are a sneaky bunch. I mean, there are all sorts of things that an interior designer does that you never know about. Wait…whaaa? Don't worry – I'm not talking about bad stuff. I'm actually talking about really good things! Specifically, handling a whole…
READ MORE...