Need a Quick Fix?
Access 7 of Lesley's best designer secrets to banish boring from your home now and let your rad self shine.
You know you've seen those beautifully styled coffee tables in magazines: the ones with stacks of books, and a tray, and some flowers, and a few cool knickknacks, and some more books, but absolutely NOWHERE TO PUT YOUR DAMN COFFEE CUP, right? A coffee table…
READ MORE...
Call it a bookcase, bookshelf, or etagere if you're feeling French and fancy – I love a good shelf to display books and other goodies on. From the cheap and cheerful classic IKEA Billy bookcase (I have 6 of 'em in my office!) to the…
READ MORE...
Interior designers are a sneaky bunch. I mean, there are all sorts of things that an interior designer does that you never know about. Wait…whaaa? Don't worry – I'm not talking about bad stuff. I'm actually talking about really good things! Specifically, handling a whole…
READ MORE...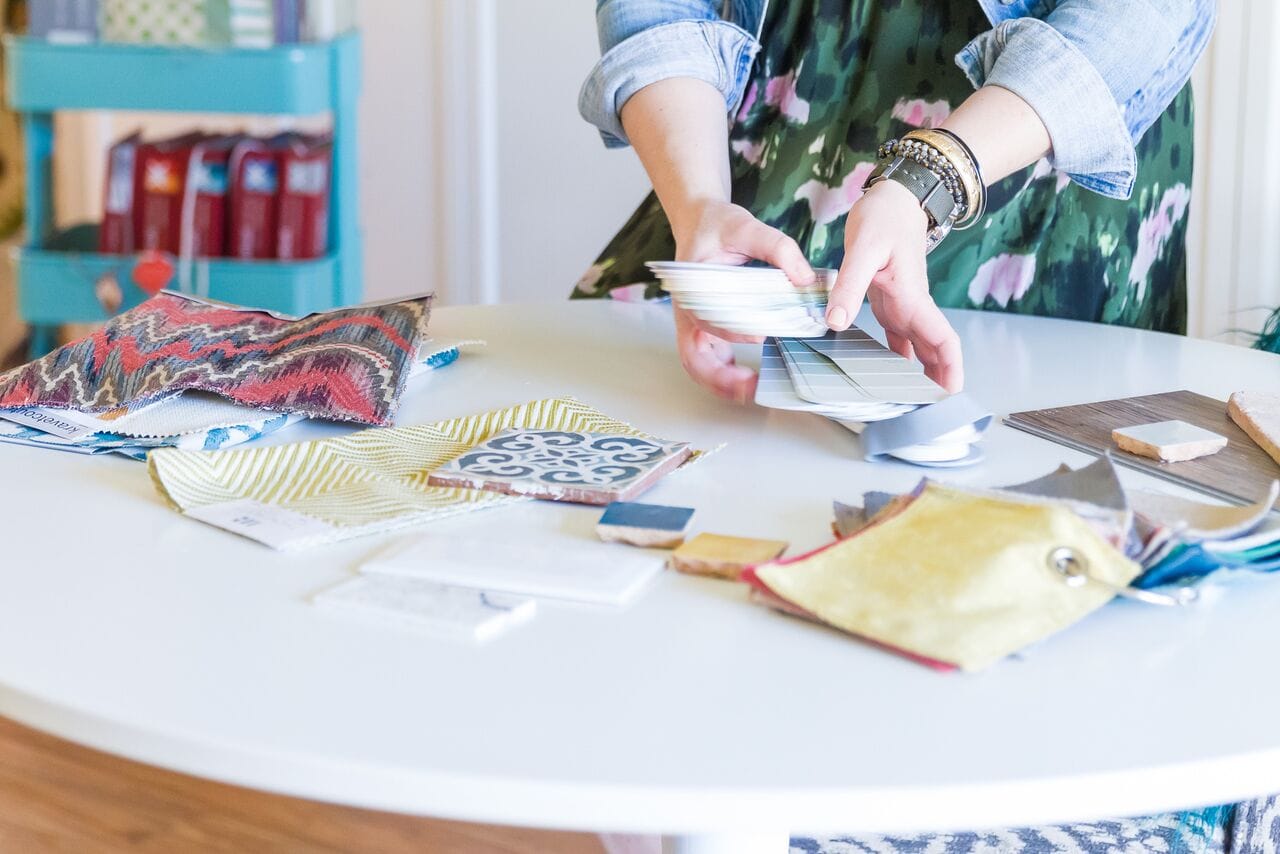 What's your design style? Loaded question, right? HOW ON EARTH CAN YOU NARROW IT DOWN TO JUST ONE STYLE? What if you like a whole bunch of styles? A little Mid-Century Modern, a little rustic farmhouse, a little French country, a little transitional, a little…
READ MORE...
My first apartment boasted a hand-me-down beige plaid sofa from my grandparents, a structurally unstable bed purchased from IKEA, and was shared with my suuuuper messy ex-boyfriend. As an interior designer and neat-freak, let's just say these were not my ideal living conditions. I never…
READ MORE...
Hands up if you've ever redecorated a room – and it ended up being waaaaay more that you had hoped to spend. You're not alone! Here's the truth about how to keep an interior design project in budget. You may not like to hear it…
READ MORE...
Should you reupholster – or not? A couple of years ago I chose to reupholster a loveseat for my master bedroom, thinking it would be a delightfully inexpensive way to transform a basic piece of furniture into something badass. Well, that loveseat definitely got a…
READ MORE...