Does your home reflect the true you?
Take our fun quiz to discover your true design style - and get a shoppable style board to help create a kickass home you love.
Guys, usually sourcing barstools puts me to sleep. I had planned the topic of this post last year (yup, I plan out a year's worth of editorial content at at time!) and when I saw '10 Best Barstools' on the calendar I almost threw up…
READ MORE...
Now, don't die of shock: 4 of the 6 best paint colors for walls, trim, and cabinets I've chosen are neutrals. That's right. Your color-loving designer pal has chosen white, greys, and even BEIGE as her favorites! There is a method to my madness, I…
READ MORE...
I'm not usually into pastels, but I'm bonkers in love with this blush and grey girls' bedroom moodboard. (I mean, seriously, that tufted velvet sofa is amazeballs!) This moodboard was part of a Design Kit for a fave client's tween daughter and stepdaughter. You might…
READ MORE...
No more boring bookshelves for you, my friend! It can feel intimidating to try to recreate an expertly-styled bookshelf, but it's actually pretty easy to pull of with a few badass tips from your designer pal Lesley. Here's 5 tips for styling a bookshelf so…
READ MORE...
I've been dreaming and scheming about hosting a weekly Facebook live show for a while, and now, IT. IS. HAPPENING. Let's hang out every week on Facebook and talk about how to banish boring and create a kickass home you love. You might have noticed this is…
READ MORE...
You know you've seen those beautifully styled coffee tables in magazines: the ones with stacks of books, and a tray, and some flowers, and a few cool knickknacks, and some more books, but absolutely NOWHERE TO PUT YOUR DAMN COFFEE CUP, right? A coffee table…
READ MORE...
Call it a bookcase, bookshelf, or etagere if you're feeling French and fancy – I love a good shelf to display books and other goodies on. From the cheap and cheerful classic IKEA Billy bookcase (I have 6 of 'em in my office!) to the…
READ MORE...
Interior designers are a sneaky bunch. I mean, there are all sorts of things that an interior designer does that you never know about. Wait…whaaa? Don't worry – I'm not talking about bad stuff. I'm actually talking about really good things! Specifically, handling a whole…
READ MORE...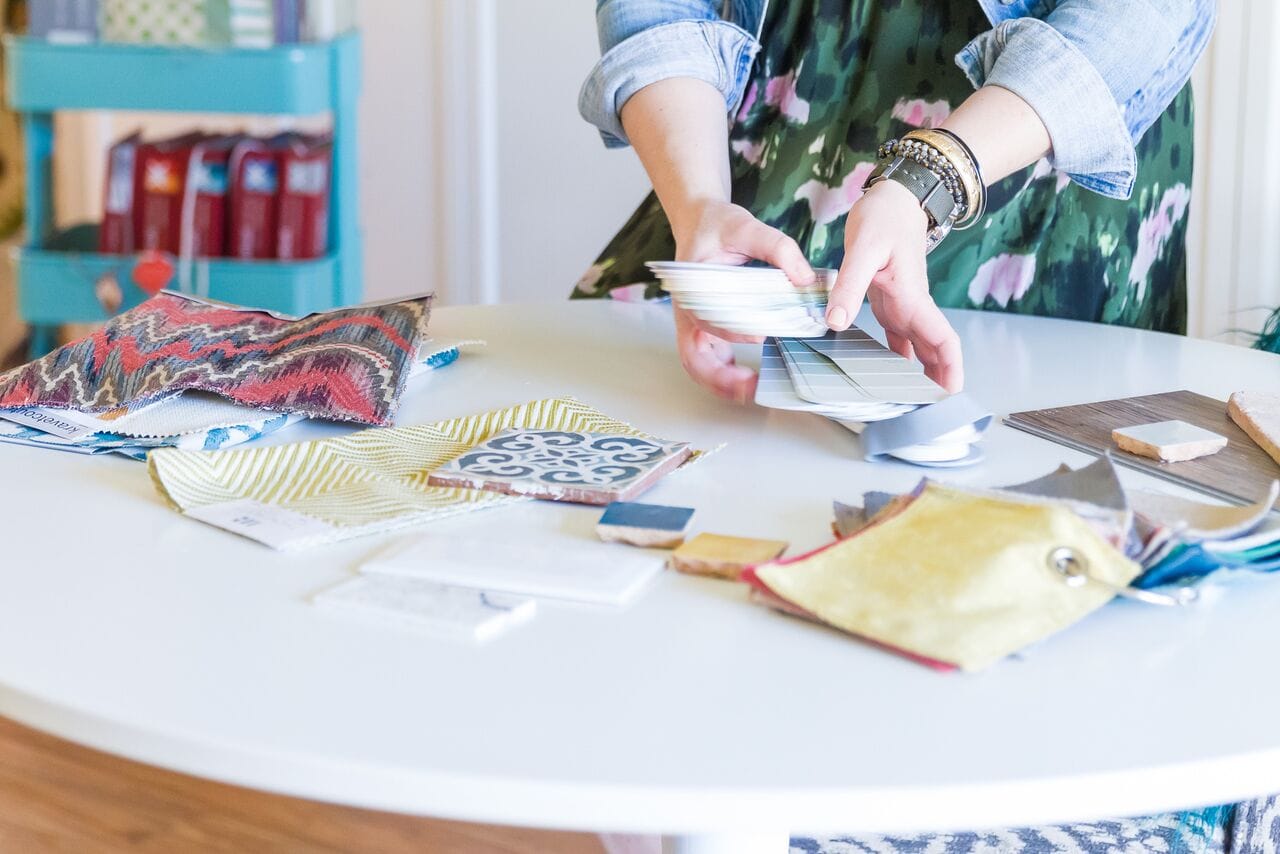 What's your design style? Loaded question, right? HOW ON EARTH CAN YOU NARROW IT DOWN TO JUST ONE STYLE? What if you like a whole bunch of styles? A little Mid-Century Modern, a little rustic farmhouse, a little French country, a little transitional, a little…
READ MORE...