How much does it cost to decorate a house?
Get ready to kickstart your interior design project and plan your budget like a boss! Download our super helpful guide with room-by-room furnishing budgets and printable worksheets.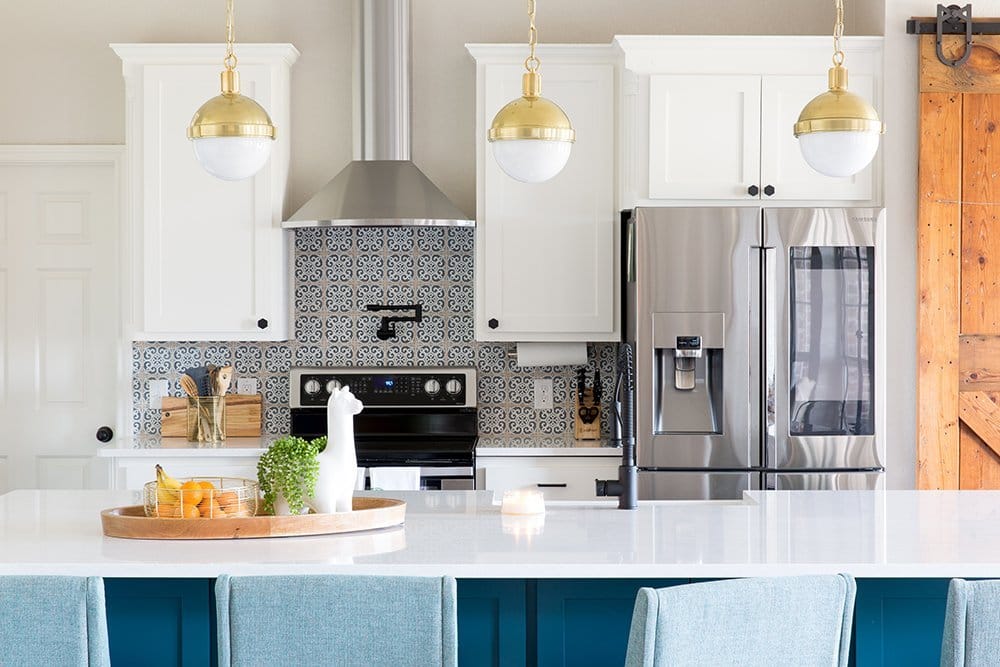 I looooove me a good project reveal! This Waco family-friendly kitchen remodel was such a blast to work on, and any time a client gives the go-ahead for a bright blue island you just KNOW the end result is going to be smashing. If you…
READ MORE...
If you've recently shopped for a sofa, I can bet you got pretty overwhelmed with all the decision-making. Sofa, or sectional? A tight upholstered back, or loose cushions? Do you need a matching ottoman? Leather, or fabric? Do you need performance fabric for a sofa?…
READ MORE...
I'm not usually into pastels, but I'm bonkers in love with this blush and grey girls' bedroom moodboard. (I mean, seriously, that tufted velvet sofa is amazeballs!) This moodboard was part of a Design Kit for a fave client's tween daughter and stepdaughter. You might…
READ MORE...
I've been dreaming and scheming about hosting a weekly Facebook live show for a while, and now, IT. IS. HAPPENING. Let's hang out every week on Facebook and talk about how to banish boring and create a kickass home you love. You might have noticed this is…
READ MORE...
Interior designers are a sneaky bunch. I mean, there are all sorts of things that an interior designer does that you never know about. Wait…whaaa? Don't worry – I'm not talking about bad stuff. I'm actually talking about really good things! Specifically, handling a whole…
READ MORE...
My first apartment boasted a hand-me-down beige plaid sofa from my grandparents, a structurally unstable bed purchased from IKEA, and was shared with my suuuuper messy ex-boyfriend. As an interior designer and neat-freak, let's just say these were not my ideal living conditions. I never…
READ MORE...
Hands up if you've ever redecorated a room – and it ended up being waaaaay more that you had hoped to spend. You're not alone! Here's the truth about how to keep an interior design project in budget. You may not like to hear it…
READ MORE...
Should you reupholster – or not? A couple of years ago I chose to reupholster a loveseat for my master bedroom, thinking it would be a delightfully inexpensive way to transform a basic piece of furniture into something badass. Well, that loveseat definitely got a…
READ MORE...