Posts Tagged 'kitchen design'
I've got a question for you – do you like open shelving in a kitchen?
Short answer: I don't!
I know it's controversial, but this is one trend I just can't get behind. And I don't typically recommend open shelving in the kitchen for my clients, either.
Why?
Most clients that I design kitchens for really can't afford to lose the valuable storage space that upper cabinets provide. And open shelves are no substitution for well-organized closed storage.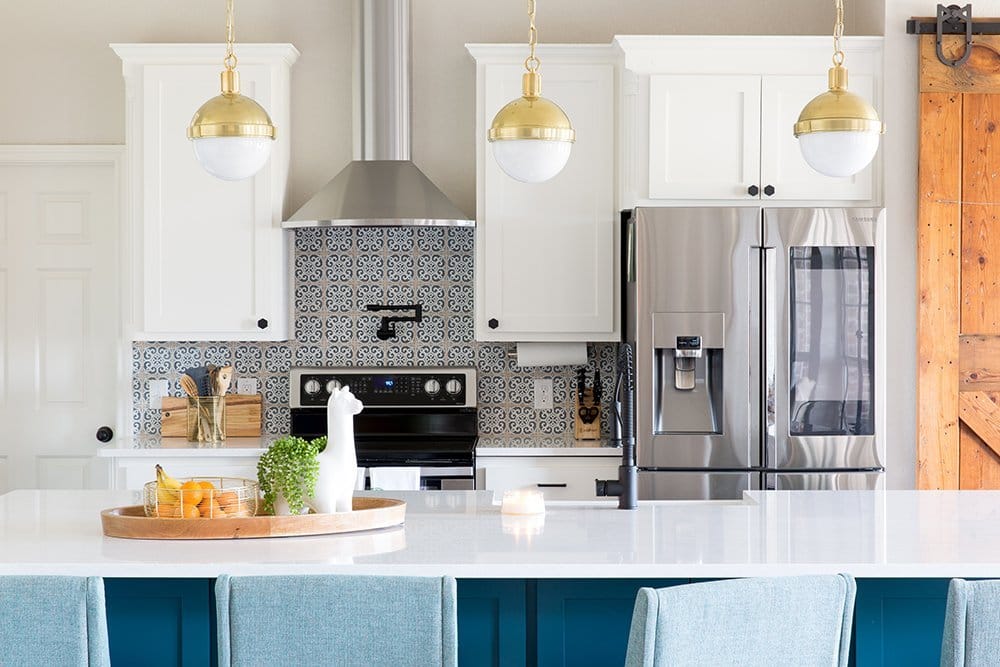 Kitchens are already clutter-magnets with all of the dishes, cookware, gadgets, gizmos, small appliances, and linens that need to be stored there. And to me, there's nothing more peaceful than closing those cabinet doors and seeing a clean and organized kitchen.
Open shelves take work to style beautifully and take even more work to maintain.
The one exception?
If you have an incredibly spacious kitchen where you can sacrifice the closed storage that upper cabinets bring in favor of more decorative open shelves, then go for it.
But, keep in mind that open shelving in a kitchen looks best when all of the dishes on display are uniform and neatly arranged. A row of white coffee mugs and stack of white dinner plates look ultra-chic, while a row of mismatched coffee mugs from your college years and dinner plates you've collected over time can make your kitchen look like a kooky flea market.
And if that's not the look you're going for, you're going to curse those gosh-darn open shelves.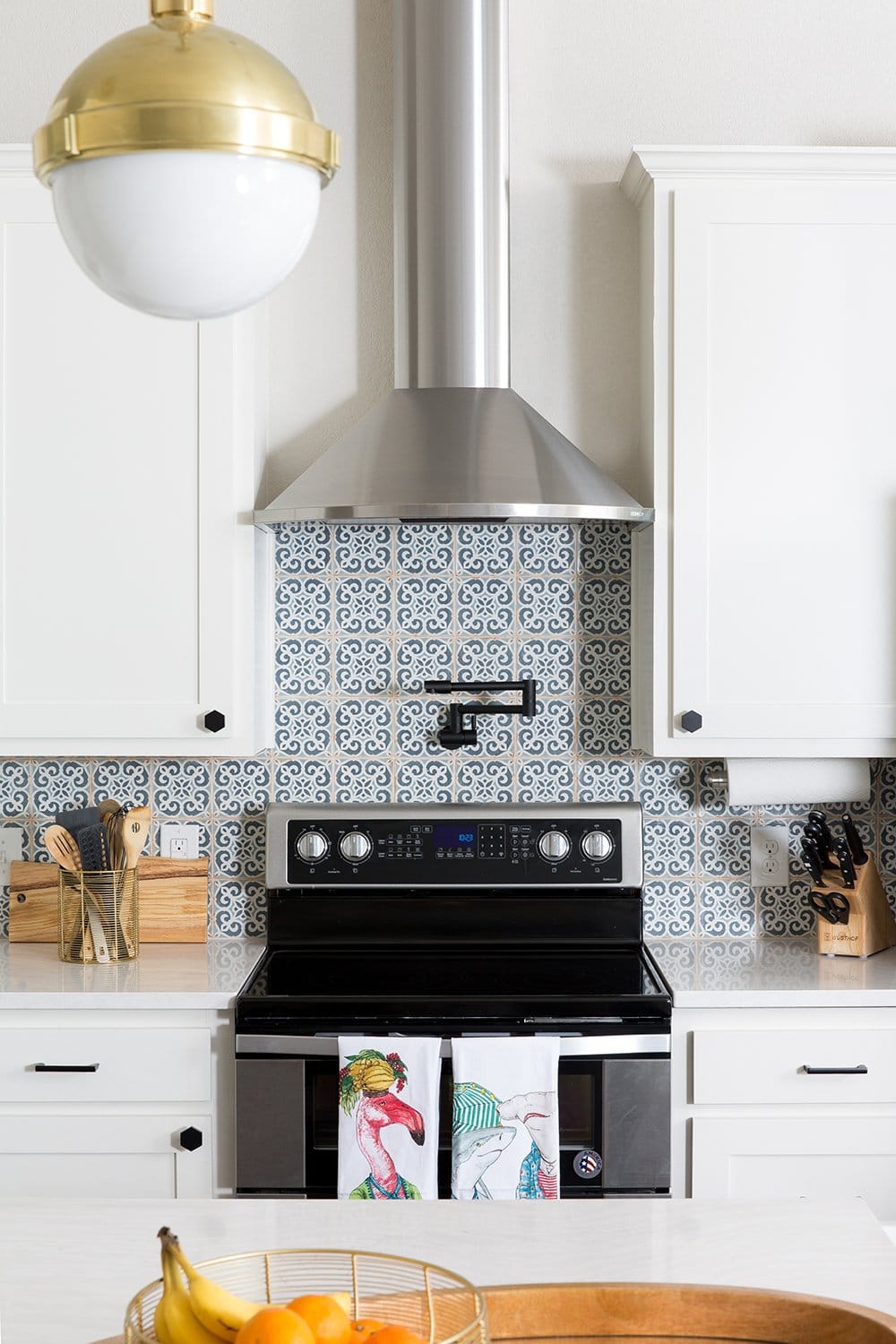 Here's the long and short of it:
Open shelves in the kitchen can be fabulous if you've got beautiful monochromatic dishware to display and plenty of closed storage elsewhere for your other (probably less beautiful but definitely useful) kitchenwares.
Otherwise – keep your upper cabinets and keep your kitchen sanity.
Thinking of redesigning your kitchen?
I've got a FREE kitchen design checklist for you! This is the exact tool I use at Lesley Myrick Art + Design when I start a new kitchen remodel project. It includes four major categories to consider as well as alllll the nitty-gritty details you'll need to cover in each category.
Having this checklist as a guideline helps me start and manage a kitchen design with confidence, and I hope it will do the same for you. Download it right here.